My new rig for 2011

05-14-2011, 07:13 PM
CF Veteran
Join Date: Jul 2009
Location: West Deptford, NJ
Posts: 1,836
Likes: 0
Received 0 Likes on 0 Posts
Year: 97
Model: Cherokee
Engine: 4.0

My new rig for 2011
---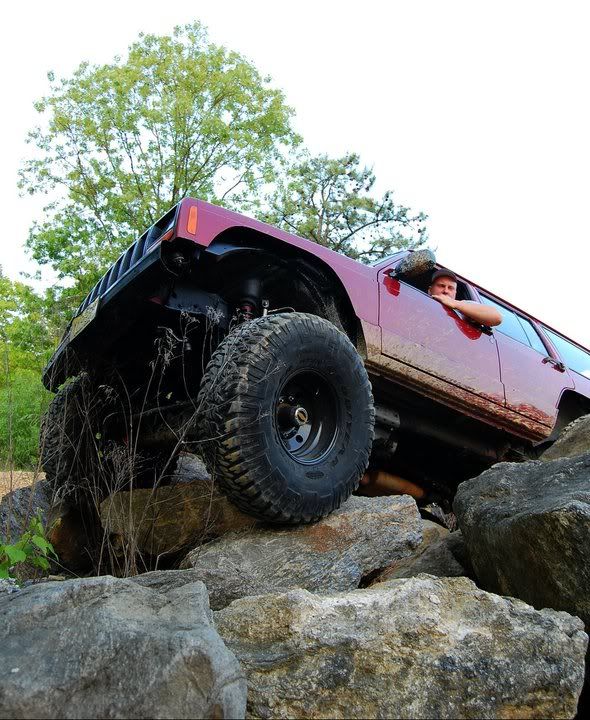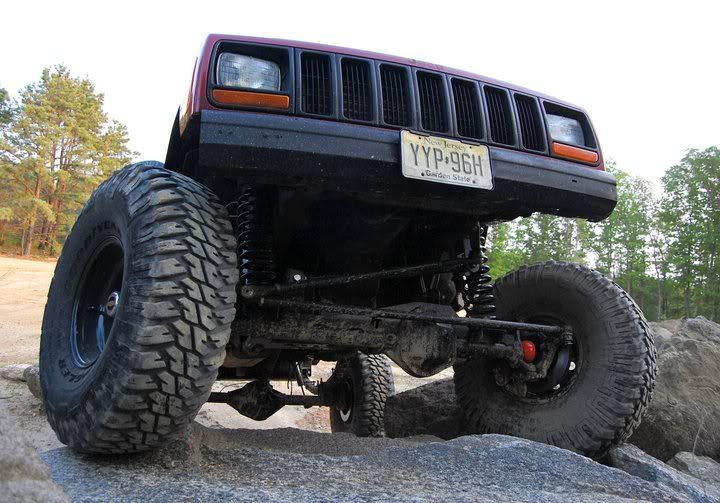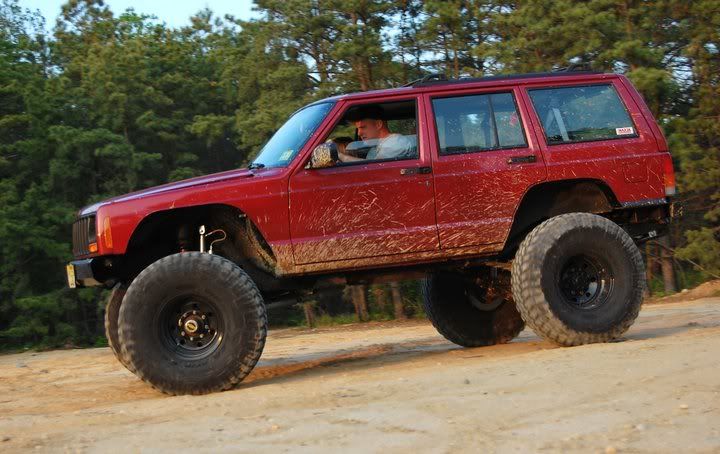 4.0, BBK TB, Spacer, MSD Wires, Header and 50 Series Flowmaster, AW4 Trans, NP231 w/ AA SYE, Tom Woods Shafts & Novak Linkage/Shifter
BDS 4L LA, Clayton 6.5" Leafs & 6.5" Coils, Liquid Iron Leaf Sliders, Bilstein 7100s and 5100s w/ 255/70 Valving, 1.5" DOM w/ 3/4 Ruff Stuff Heim Track Bar, Clayton Track Bar Bracket, 1.25" DOM w/ Moog One Ton TRE OTK Steering.
HP44, T&T Truss, 4:88s, Spool, RCV Shafts, Warn Lockouts w/ RCV 300m Upgrade, Ruff Stuff Diff Cover.
Dana 60, Yukon 35 Spline Shafts, 4:88s, Spool, Ruff Stuff Diff Cover, Ruff Stuff Disk Brake Conversion
37x12.50 Goodyear MTR's on 15x8 Rockcrawler Wheels
Still have my HD Offroad Engineering stiffeners to go on along with a Proto Fab front bumper, Smittybilt XRC 10 winch, JCR stage III sliders, PSC steering box and 8" PSC assist ram.

05-15-2011, 09:19 AM
CF Veteran
Join Date: Jul 2009
Location: West Deptford, NJ
Posts: 1,836
Likes: 0
Received 0 Likes on 0 Posts
Year: 97
Model: Cherokee
Engine: 4.0

---

05-15-2011, 09:21 AM
CF Veteran
Join Date: Jul 2009
Location: West Deptford, NJ
Posts: 1,836
Likes: 0
Received 0 Likes on 0 Posts
Year: 97
Model: Cherokee
Engine: 4.0