New guy in the forum!

04-08-2014, 09:14 PM
Newbie
Join Date: Apr 2014
Location: Canby Oregon
Posts: 8
Likes: 0
Received 0 Likes on 0 Posts
Year: 1999
Model: Cherokee
Engine: 4.0L

New guy in the forum!
---
Hey guys I'm new to the forum so I'll just start by showing the Cherokee's I've owned over the last 5 years.
First XJ 97 3.5" lift 33's open diffs, custom built roof rack, ect.
Second XJ 01 4" lift 33's open diffs, custom built bumper.ect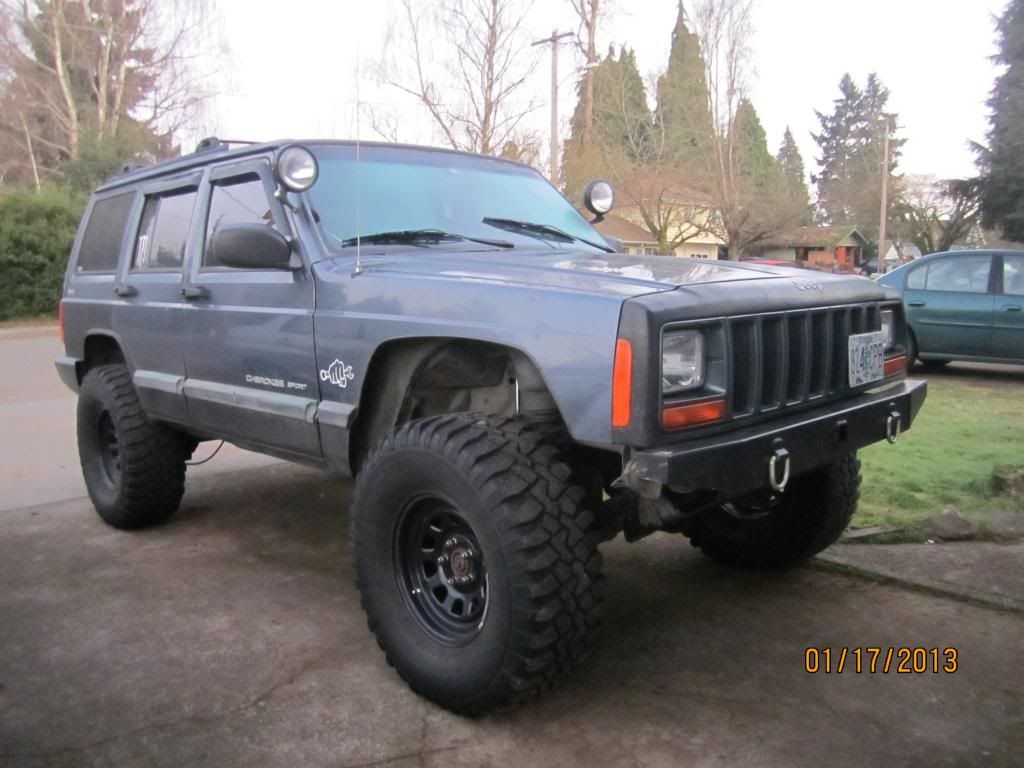 My 99 XJ classic 5.5" short arm lift 33s custom rear bumper and winch mount, 8000k winch, Spartan locker in front. Daily driver/weekend wheeler

04-08-2014, 09:58 PM
Newbie
Join Date: Apr 2014
Location: Canby Oregon
Posts: 8
Likes: 0
Received 0 Likes on 0 Posts
Year: 1999
Model: Cherokee
Engine: 4.0L

04-08-2014, 10:09 PM
Senior Member
Join Date: Dec 2011
Location: Centralia, Wa
Posts: 920
Likes: 0
Received 0 Likes on 0 Posts
Year: 1997
Model: Cherokee
Engine: 4.0

04-09-2014, 05:47 PM
Newbie
Join Date: Apr 2014
Location: Canby Oregon
Posts: 8
Likes: 0
Received 0 Likes on 0 Posts
Year: 1999
Model: Cherokee
Engine: 4.0L
Thread
Thread Starter
Forum
Replies
Last Post
Stock XJ Cherokee Tech. All XJ Non-modified/stock questions go here
Stock XJ Cherokee Tech. All XJ Non-modified/stock questions go here
Stock XJ Cherokee Tech. All XJ Non-modified/stock questions go here
Currently Active Users Viewing This Thread: 1
(0 members and 1 guests)