Kermit the XJ: Build

09-08-2012, 01:27 PM

Kermit the XJ: Build
---
Purchased in May of 2012 after selling my Toyota Tacoma. So far, I'm very happy I made the switch. Bought it completely stock. Perfect condition mechanically, all it needed was new tires and tint. It had 84k on the ODO when I bought it was well. I had some spare misc stuff from my Tacoma that has gone into the jeep, such as the CB, subwoofer, Hellas, etc.
Specs:
2001
Jeep
Cherokee (XJ)
4x4
Dana 30 Axle in the front
Chrysler 8.25 in the rear (29 spline)
NP231 Transfercase
Mods:
5%/15% Tint
Pioneer DEH-3400UB HU
3" Zone/BDS Offroad Lift
31" Treadwright Wardens (BFG A/T)
Full Size BFG K/O Spare on Crager Soft 8
Ultraguage
Side Moldings Removal
Satin Wheels
Rugged Ridge 1" Thick Steel Tow Hooks
32 Teeth Short Shaft Speedo Gear
Solid Axle Industries Front & Rear Differential Covers
Uniden PRO520XL
4ft Wilson Super Flex Antenna with custom fab'd mount
1.5" RC Wheel Spacers on all 4 Corners
Trimmed Bumper
Curt Class III Hitch
10" Kenwood Sub
400w Crunch Amp
Flowmaster Super 44
Cut and Fold
ZJ Fan Clutch
Custom Switch Panel
Iron Rock Offroad Tie Rod
Aussie Rear Locker
JCR Rear Bumper
To Be Installed:
Future Planned Mods:
JCR Front Bumper
Gas Tank Skid
Viper Alarm
Sliders/Boat
Husky Liners
Custom Fab'd Roof Rack
Pictars:
Day 1 (17 May 2012):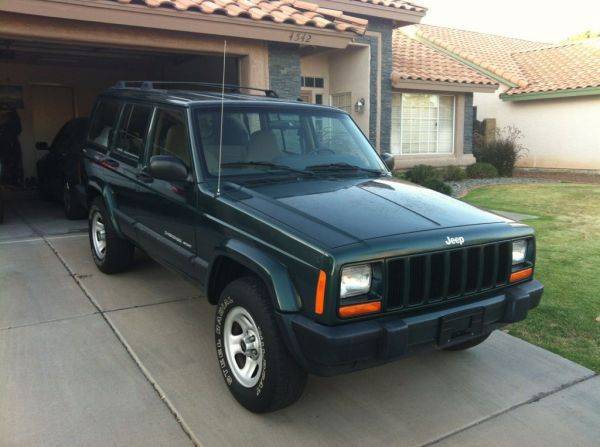 As of 11 March 2013:
Misc: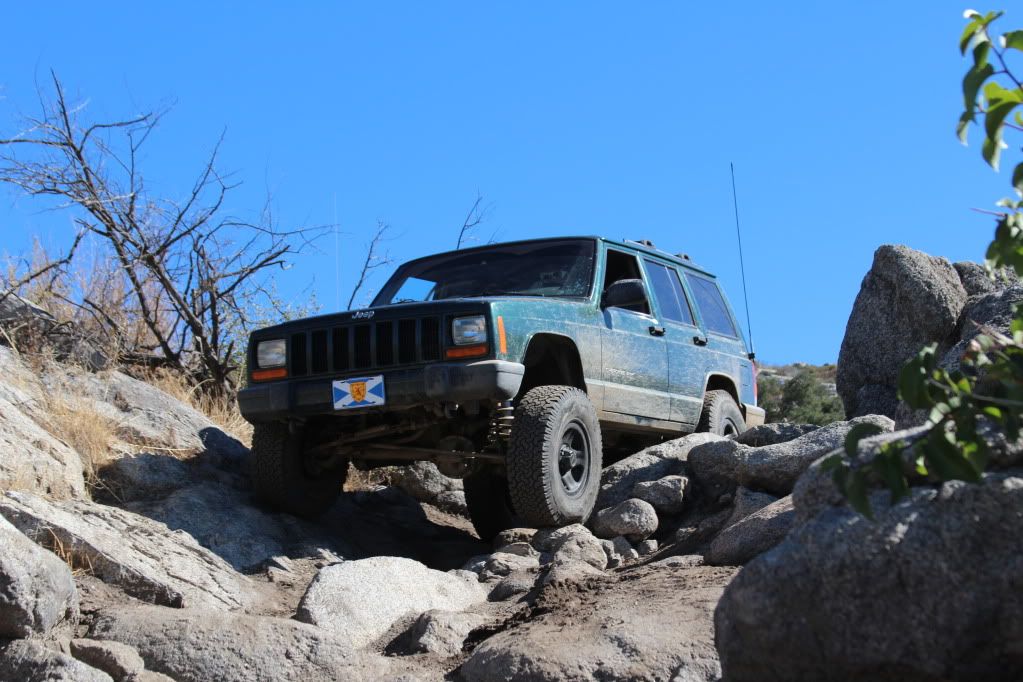 ---
Last edited by cmack; 05-03-2013 at

12:13 PM

.

09-11-2012, 10:51 AM

---
Definitely does. I am very happy I made the switch and am a Jeep lover now

I thought about it. It was either new wheels or wheel spacers to correct the backspacing for running 31s with no rubbing on the LCAs..eventually if I stumble across a decent deal, I might make the switch and sell the wheel spacers. The last two pics have the wheel spacers and the trimmed bumpers. The others don't