The Cheap Jeep (98 2dr)

12-28-2011, 06:58 PM
Junior Member
Join Date: Aug 2008
Posts: 58
Model: Cherokee

The Cheap Jeep (98 2dr)
---
Well I guess its time I made a build thread for this thing. Ive had many lifted Jeeps before, 5 XJs and 1 TJ. The TJ being my last lifted one, and when I sold that I said I was done with them. Bought myself an 03 Overland and was plenty happy. Happy until I went offroad with a friend in his XJ one day, and it all stated again.
So I knew I wanted another Cherokee. I looked at a bunch that were already lifted and couldnt find any I liked or any that were put together correctly. Then, one day while hunting craigslist I can across an ad for an XJ ARB bumper. And in this ad it also said he had tow Cherokees for sale, a 96 with a bad motor and a 98 that had an electrical issue. So what the hell I checked out the 98. Sure enough, it did have an electrical issue, nothing inside worked. It has some rust in the lower quarters and the driver side door is pretty beat up. But it has 100k miles and for 300 bucks how could I go wrong. Here she is when I brought her home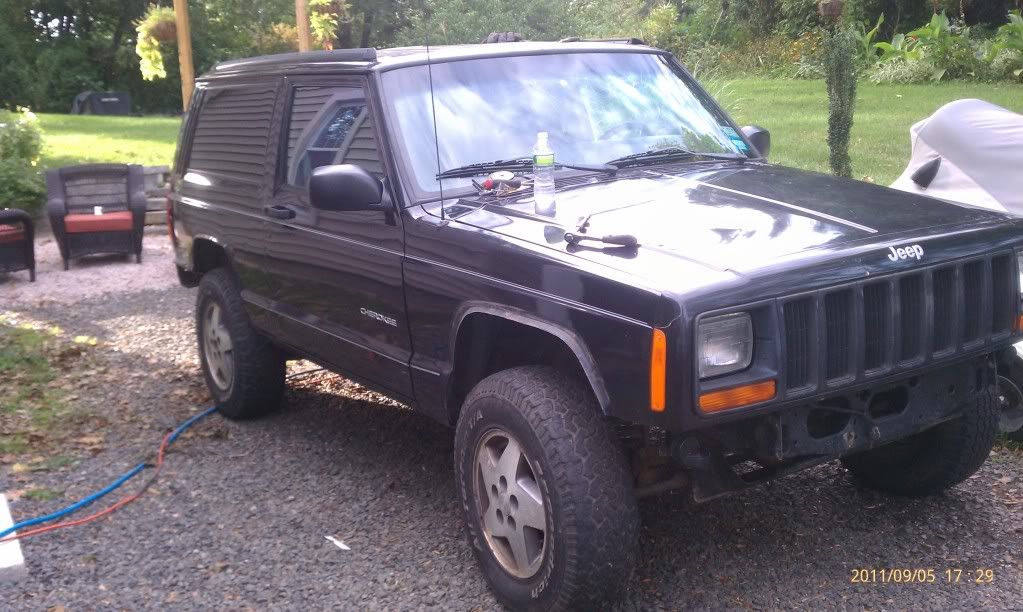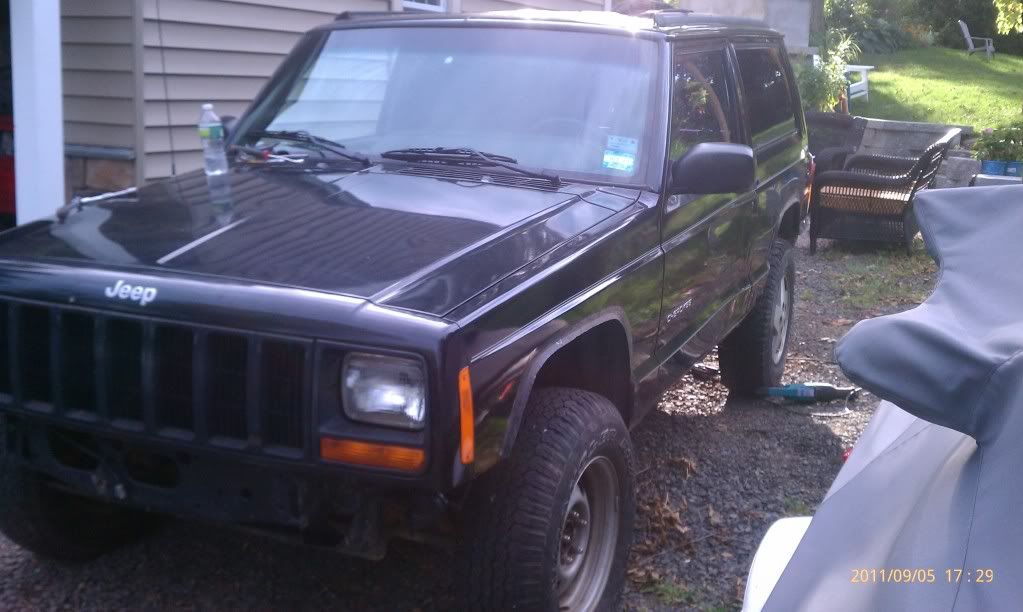 Got it home, tore the flairs off and trimmed it. Also tore out a ton of wires from all kinds of aftermarket crap that was causing issues.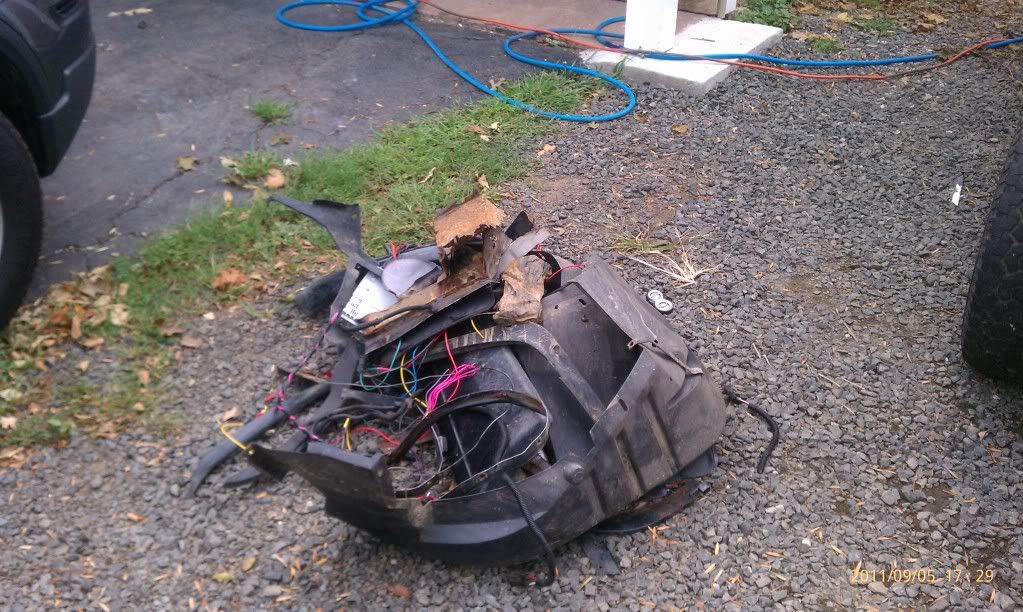 Traced the electrical issue back to a shorted dome light harness. Replaced it and everything works. Bought the 33 inch Goodyear MTRs off my friends XJ. Custom cut lugs, these things go anywhere. Put those on while I waited for the lift to come in.
Got the lift a week later and swapped in some axles from an auto Cherokee, mine is stick since I forgot to mention that. Its a 3inch Rough Country with 2 inch spacer and a bastard pack in the rear using a set of pretty new looking HD S10 leaves I found at the junkyard. How about some lift pics...
Picked up a homebuilt tire carrier bumper. This thing is amaingly built for being home made. Has frame tie ins, receiver, and D ring tabs. Plus is got protection for the quarters
Moving along I picked up a D44 rear from a friend. Hes going full width D60/D70 in his XJ on leaf spring front and rear so this 44 was of no use to him anymore. THe 44 came with a Riddler cover, high clearance shock mounts, ZJ brakes, 4.88s and a spool. The spool and 4.88s were replaced with 3.55s to match the front for now and a lockrite. The reason why my friend is changing axles is cause he locked up the motor in about 3ft of water, that prompted a sbc350 and the axle swap. Heres what he did...
And this is what I found when I opended the 44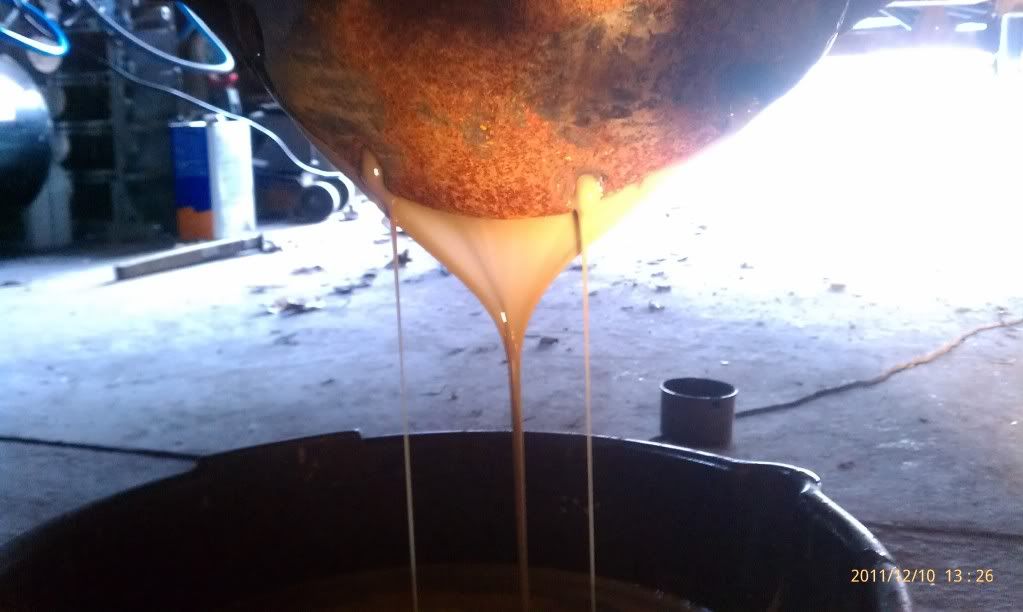 Just a little water.
Christmas came and I got a snorkel and a Riddler for the front 30.
And thats where Im at for now. The plans in the near future include OTK steering, onboard air using the AC compressor, and fixing the rust in the quarters. Ive got sliders for it but i think Im just going to 2x6 box the rockers instead. Im also planning to build some kind of front bumper this spring. Dont know if itll be a winch bumper or not yet. And thats about it, just wheel it and enjoy. Heres a pic of my two Jeeps....Its a Jeep thing

12-29-2011, 09:54 PM
Junior Member
Join Date: Aug 2008
Posts: 58
Model: Cherokee
---
Thanks for the compliments guys! It's actually like a black metallic color. It was repainted at some point, used to be purple. Whoever did it did decent job, door jambs and underwood. You would never know it was purple.

Need to slap my gopro on the side of this baby for some wheeling vids

12-30-2011, 11:47 AM
Junior Member
Join Date: Aug 2008
Posts: 58
Model: Cherokee

---
I plan to make a stubby bumper. Something small that is the width of the frame rails. I've got a pair of tie ins to build off of. Plan to have two d ring tabs and a receiver if I ever plan to use a hitch mount winch. Just something simple to kind of give the fron a finished look rather than no bumper. I was considering detours back bone but I think I like the stubby look better

12-30-2011, 05:19 PM
Junior Member
Join Date: Aug 2008
Posts: 58
Model: Cherokee

---
It was really nice out this afternoon so I got the front Riddler cover on. Sone pics...
Winter sucks, Im limited to either working in the cold or not working at all. My camaro has garage priority so there isnt usually much that gets done on the cars when its cold. I tryed to put the discos on but I need to break out the torch so I can get the stock endlink mounts off that axle.
Thread
Thread Starter
Forum
Replies
Last Post
Stock XJ Cherokee Tech. All XJ Non-modified/stock questions go here
Stock XJ Cherokee Tech. All XJ Non-modified/stock questions go here
Currently Active Users Viewing This Thread: 1
(0 members and 1 guests)