Motor Mounts/Oil Filter Adapter RENIX

05-02-2008, 07:35 PM
The CF Moderator
Join Date: Apr 2008
Location: Smiths Station, Al
Posts: 7,661
Year: 87
Model: Wagoneer
Engine: 4.0 I6

Motor Mounts/Oil Filter Adapter RENIX
---
Motor Mount and Oil Filter Adapter removal
Motor mounts are a common item to replace on a JEEP. But it is also a very easy task that sounds really hard. I am replacing mine with Autozone mounts due to very little offroading with this Jeep. If you do alot of Offroading buy MORE mounts they run about 130 bucks but are well worth the extra doe.
When doing motor mounts you HAVE to remove the OIL FIlter Adapter (OFA). Highly recommended also to remove the AIR BOX it is only 2 13mm bolts and one 13mm nut.
Removal of airbox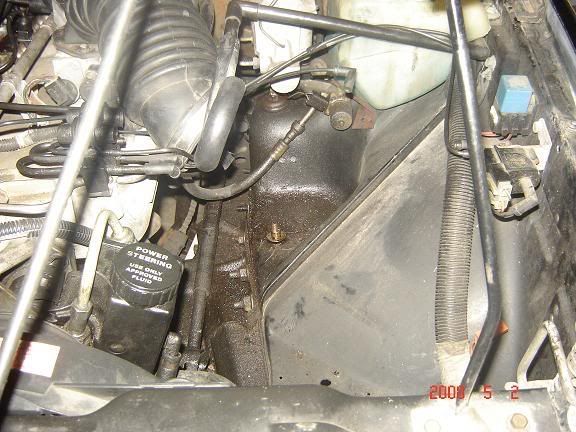 Now you can see your L/side motor mount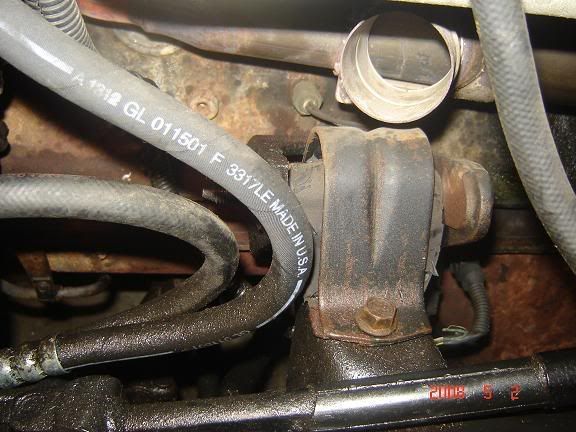 Your R/side is always visible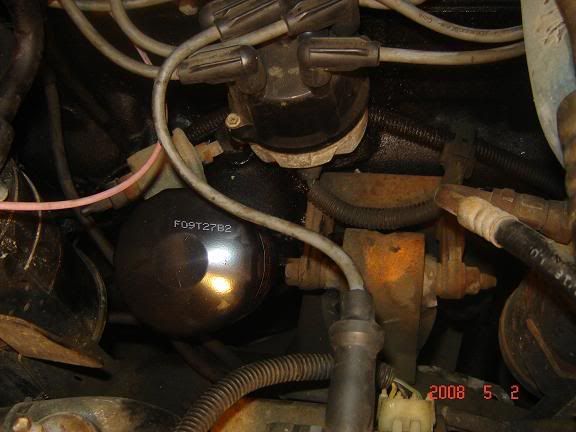 Next drain your oil and remove oil filter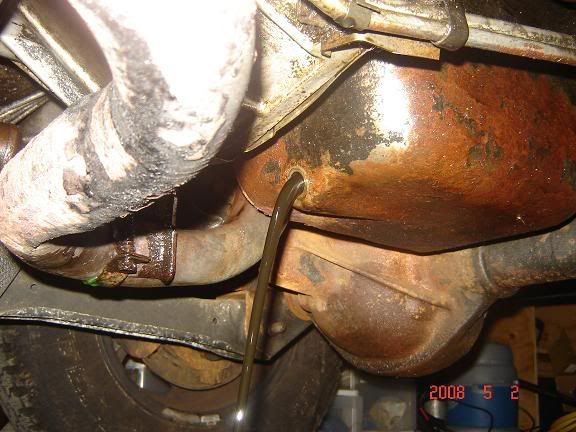 The OFA is what the oil filter was screwed into
The OFA is attached to the engine with one 16mm bolt.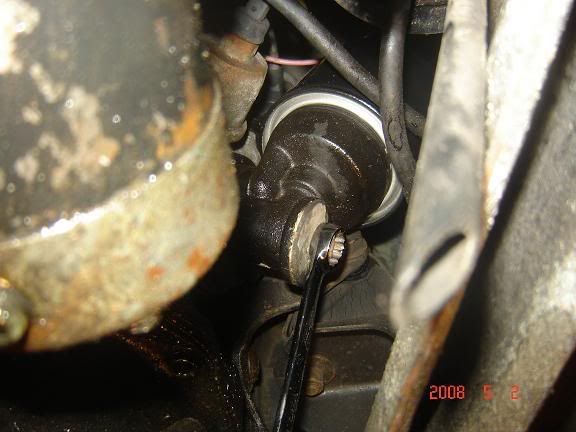 Caution once you start to loosen this bolt the OFA will tilt and spill the remaining oil out of it. But that is a good thing cause now you can get it from the top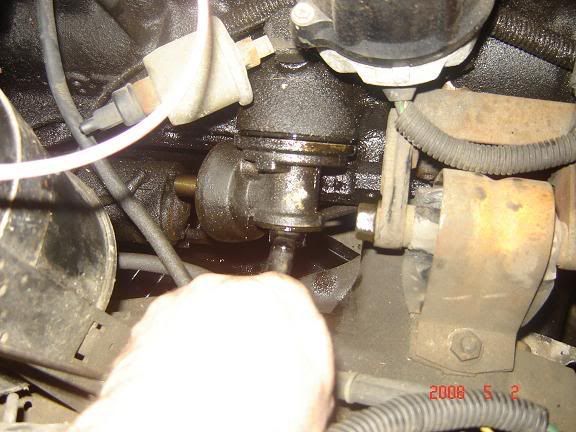 The 16mm bolt will tighten up just before the oil filter adapter comes out. That is due to the O-rings inside of it. You have to get new O-rings from the Stealership. But it is a good idea to replace them.
Oil FIlter Adapter (OFA) removed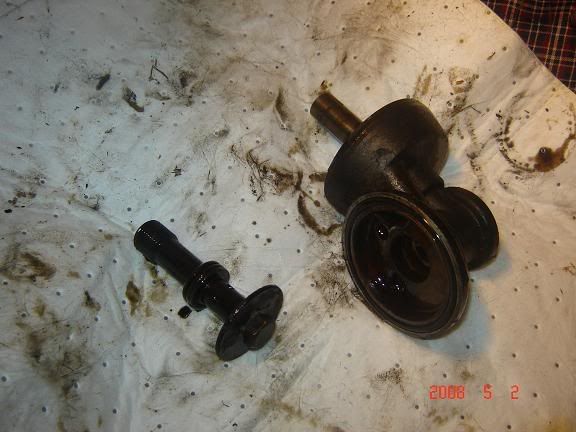 There are 3 O-rings two of them you can find at any parts store. The larger one is a dealer Item
Now you can start removing the motor mount "mount" bolts. You will need a 15mm Socket with a 12in extension and a 15mm wrench. For the Bolt going through the mount you will need to 18mm wrenches or ratchet. Gear wrenches work best. I like to remove all the 15mm bolts and only loosen the 18mm before i jack up the engine
R-side Mount bolts 15mm you have to get one from the top and one from the bottom.
TOP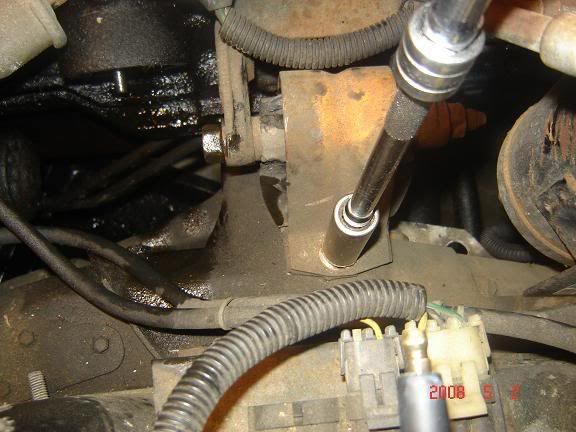 Bottom
L-side mounts bolts 15mm
Sockets with Extension for bottom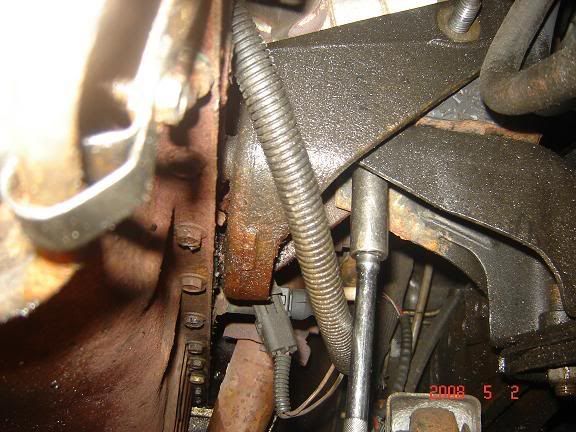 You can use either a 15mm wrench or a ratchet with no extension here. Remove this one from the top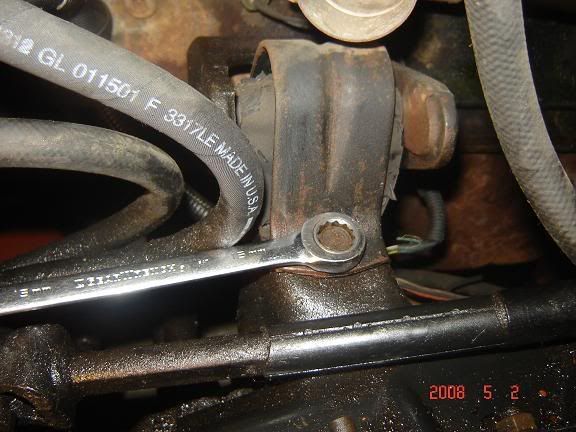 After all the bolts are removed move on to the pins. Remove the nut from pin with 2 18mm wrenches or what not. PB blaster may be needed to make it quicker.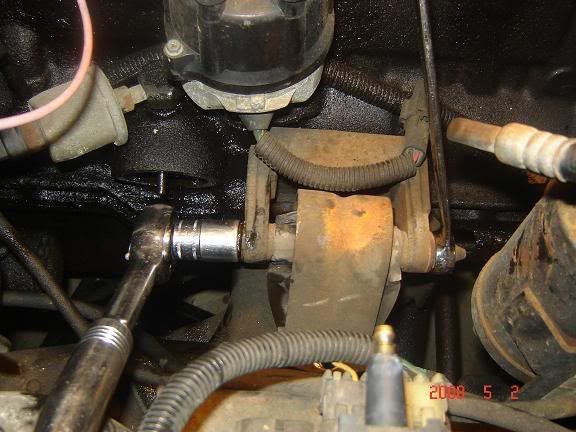 Now you are ready to lift the engine place a wooden block on a jack to prevent damaging the oil pan and lift on the oil pan. You will see the truck start to raise that is mainly the weight of the engine coming off the springs. It actually needs to go up quite a ways to get the pins out.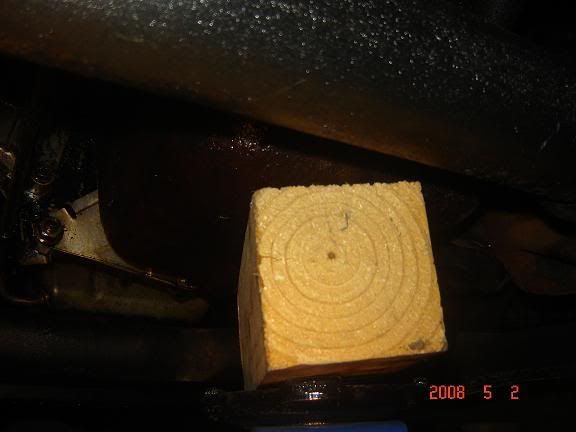 You will know when you have the engine high enough cause the pins will be able to be removed by hand. Even on this 87 i was able to just pull the pins out once i hit the sweet spot.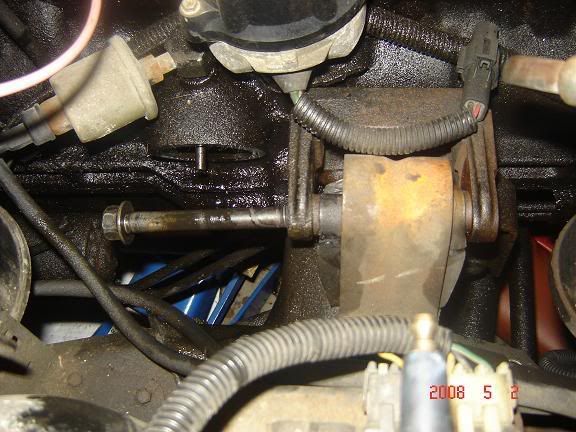 Once you get the pin out pop the new mounts in. Start your top 15mm bolts. Lube the bolt/pin with grease to make it slide back in easier. You will have to raise the engine even more to line the pin up but once again i put it in by hand. You may need to push the engine from side to side to push but they will go with very little persuasion. I was able to push both pins in with my hands.
Once both bins are in lower engine back down and tighten everything up!!!
Reinstall OFA with the 16mm bolt. Replace OIl filter and Air box. Fill with oil and take her for a test drive. Some people say your new mount may give a lil vibration for a few hundred miles but mine never have. Save your receipt on your autozone mounts i heard they tend to break easily but mine are still good on the other waggie.

---
Last edited by XJ Stryker; 02-20-2009 at

07:48 AM

.

Thread
Thread Starter
Forum
Replies
Last Post
Stock XJ Cherokee Tech. All XJ Non-modified/stock questions go here
Stock XJ Cherokee Tech. All XJ Non-modified/stock questions go here
Modified XJ Cherokee Tech
Modified XJ Cherokee Tech
Currently Active Users Viewing This Thread: 1
(0 members and 1 guests)