New Guy, My WJ Build

08-08-2010, 05:12 PM
Newbie
Join Date: Aug 2010
Posts: 2
Likes: 0
Received 0 Likes on 0 Posts
Model: Cherokee

New Guy, My WJ Build
---
Here is my story.
Bought my 99WJ in October 07, with 39k on the odometer. Bone stock, didn't mod for two years. Then I got the itch that cannot ever be satisfied.
First off, this is what I left behind for my WJ, it hurt to let go. But became very tired of paying for it.
Bone stock, plus a donut. Got a flat within a few days.
http://i14.photobucket.com/albums/a3...p/IMG_4662.jpg
And so it begins. Painted both bumper covers and all the cladding, painted grille. replaced headlights,and brake work. Also, upgraded the sound.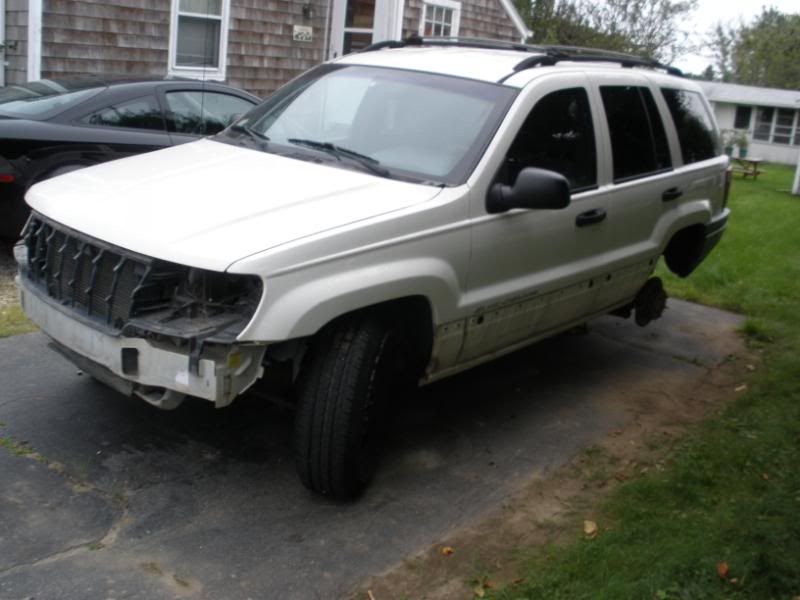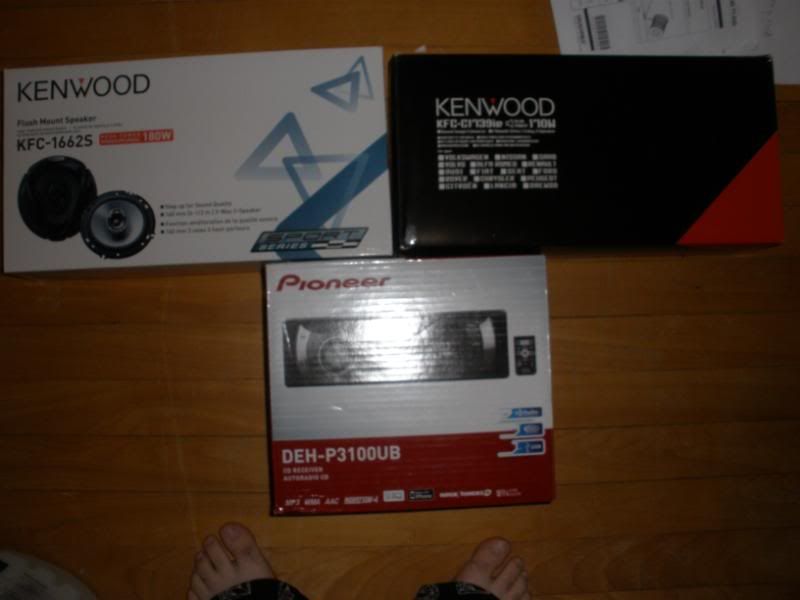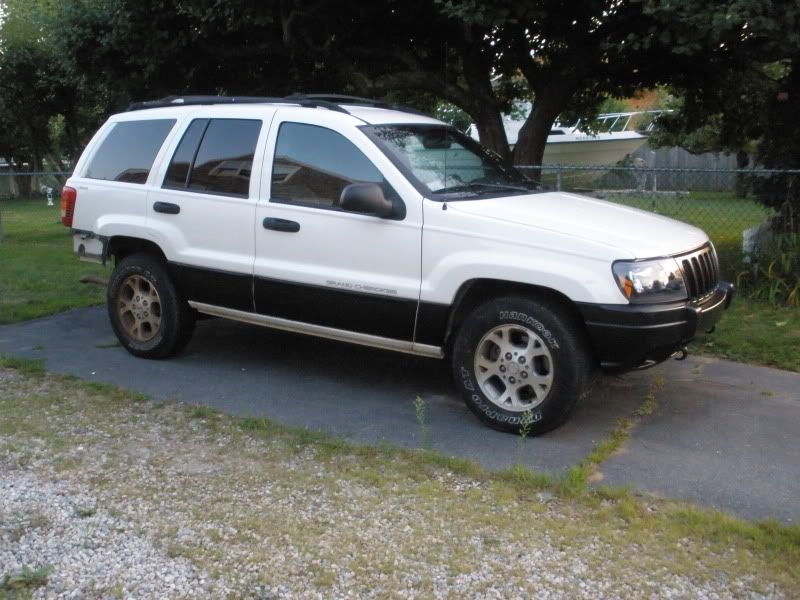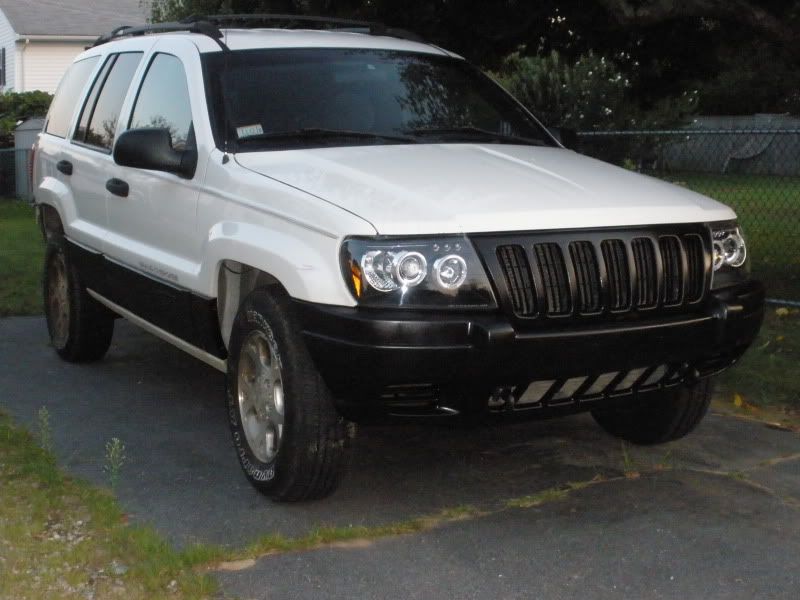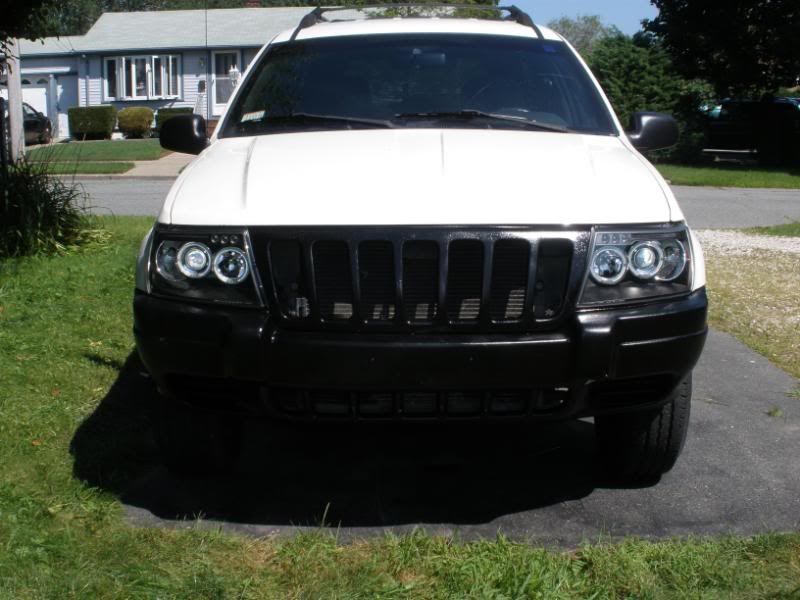 Bought some hooks.
Bought some Cragar wheels, which sat in the shed for more than a year.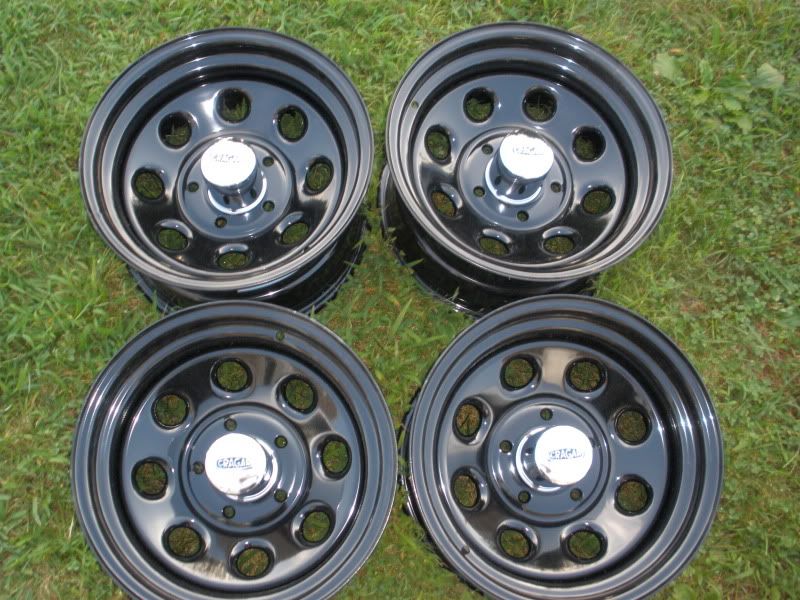 Then came the 2" BB, what a waste of time, hah.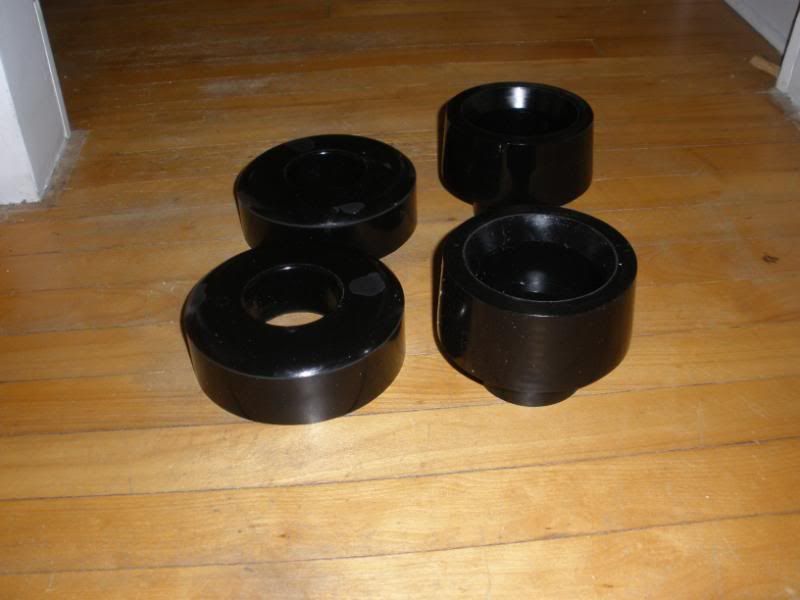 realized this was incorrect, and fixed after picture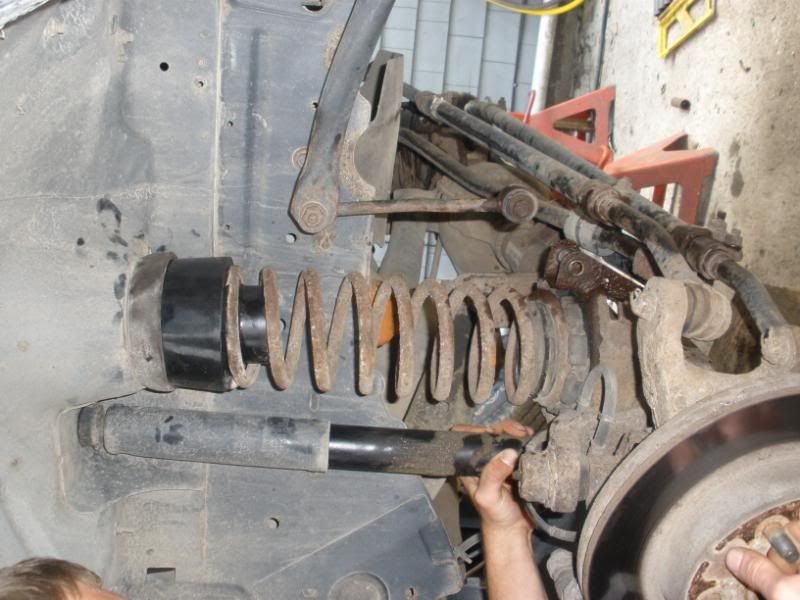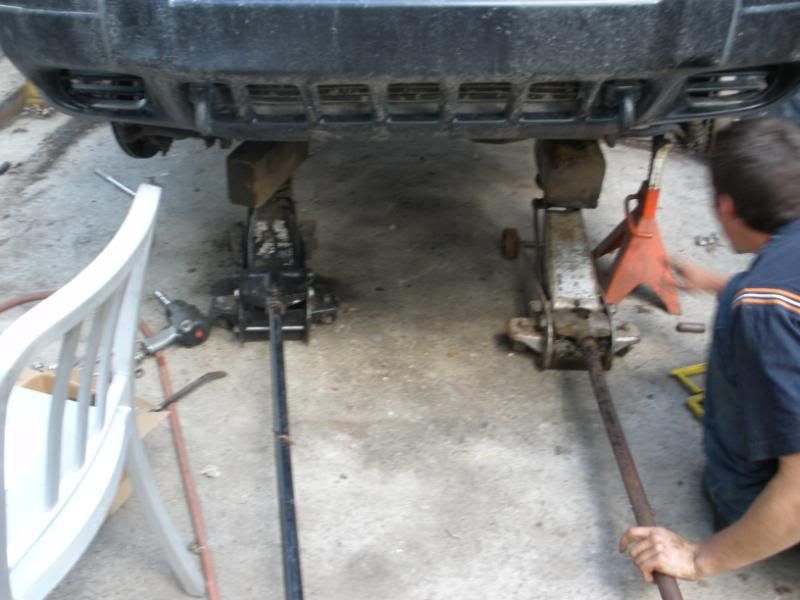 How it sat after.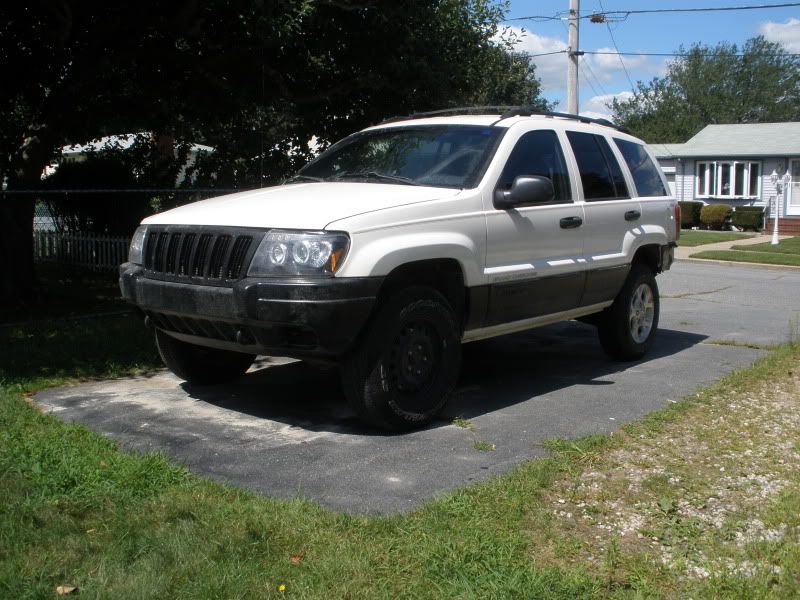 Some wheeling, still no rear bumper on. Was severely damaged, had to buy a new one.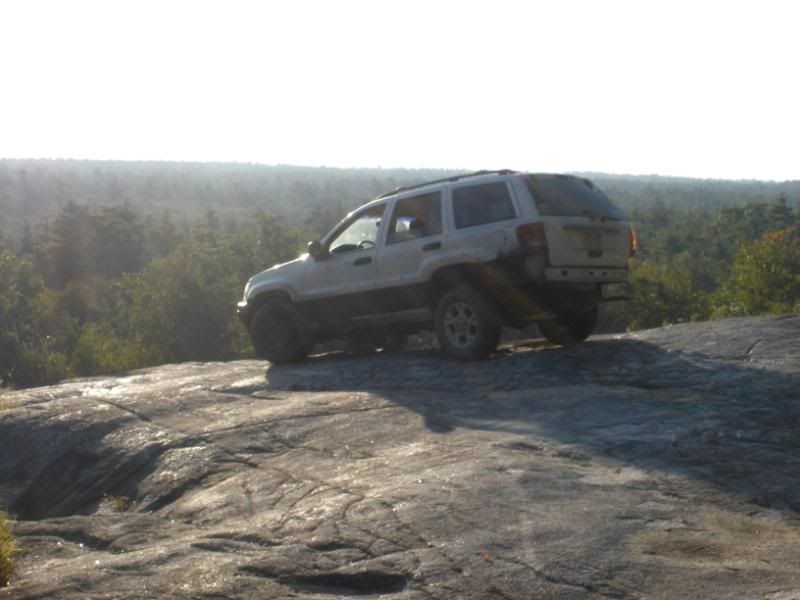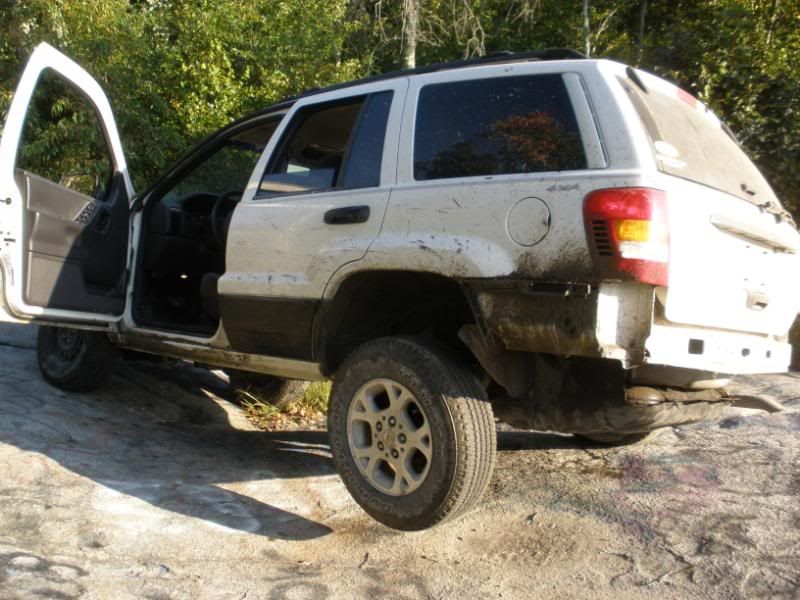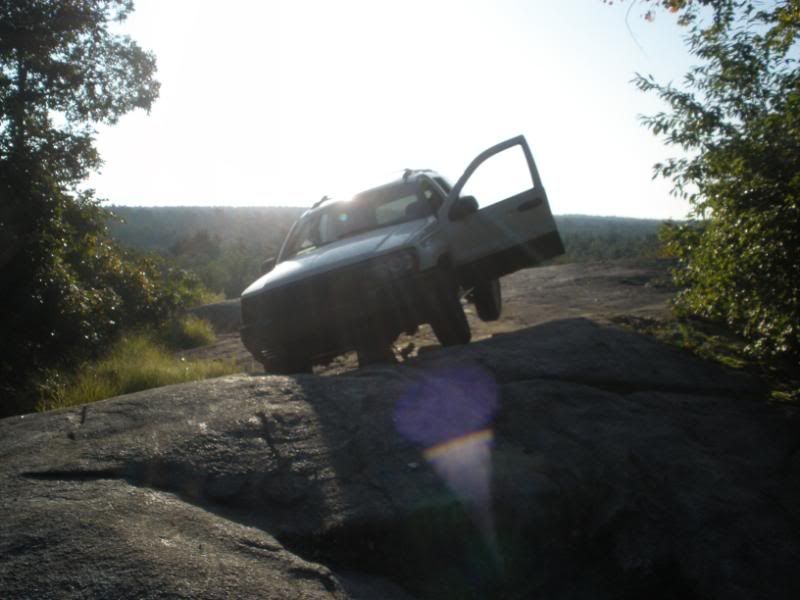 Then I decided to go bigger, starting piece a kit together. First set of goodies.

08-08-2010, 05:12 PM
Newbie
Join Date: Aug 2010
Posts: 2
Likes: 0
Received 0 Likes on 0 Posts
Model: Cherokee

---
Goodies continued.
Goodies complete, lacking arms.
Rainy install day, toughed it out for 8 hours. Lots of problems, luckily we had an ample supply of beer and a lift.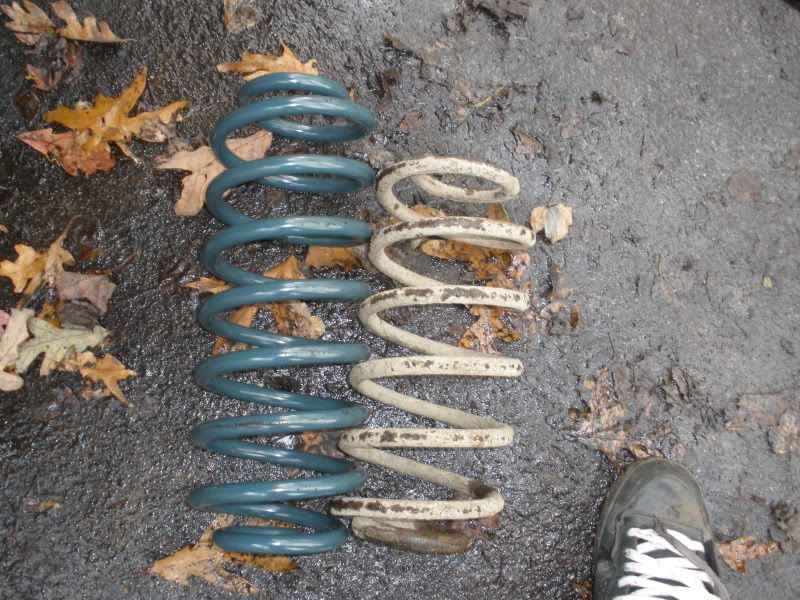 How it sat after, at 5". Stock wheels, and baby tires.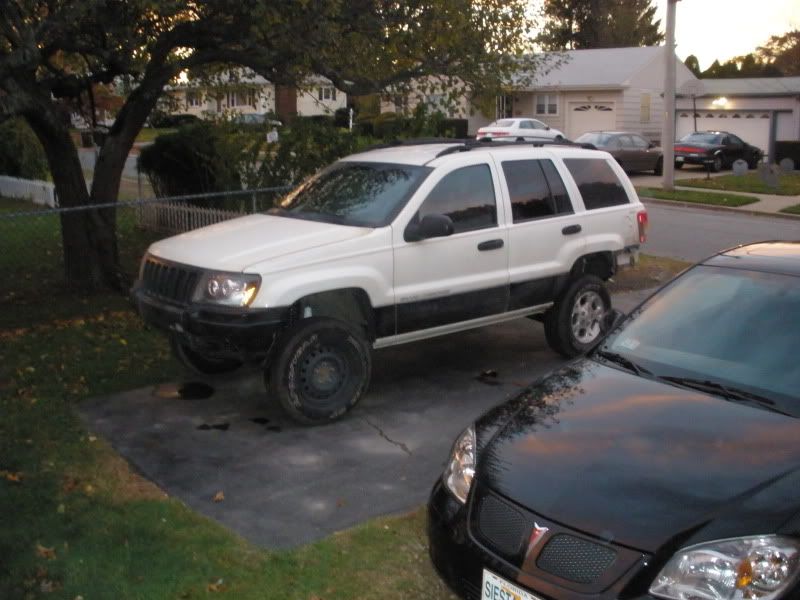 Few months later, painted hood, and finally put the Cragar's to use on some 32's. Poor quality pictures though.
Last but not least, don't forget to drop your t-case, other wise.
Thread
Thread Starter
Forum
Replies
Last Post
Stock XJ Cherokee Tech. All XJ Non-modified/stock questions go here
Stock XJ Cherokee Tech. All XJ Non-modified/stock questions go here
Modified XJ Cherokee Tech
Stock XJ Cherokee Tech. All XJ Non-modified/stock questions go here
Stock XJ Cherokee Tech. All XJ Non-modified/stock questions go here
Currently Active Users Viewing This Thread: 1
(0 members and 1 guests)