My second love, Hayley

06-27-2011, 12:03 AM
CF Veteran

My second love, Hayley
---
ok so here's the story about 2 weeks ago i bought a red 2 door jeep Cherokee sport 2wd(i know). shes my first jeep and i bought her with the intention of a DD and i had some thoughts of a couple of upgrades and mods but i was hit with the bug(i think i got it from one of guys
)
this is what she looked like the day i got her
she wasn't the prettiest but i she was in pretty good shape i got her with 144k
she had a problem with the hatch not staying up so i took a trip to autozone and bought some after market lift supports
now i can work with out having to hold up the hatch
Thanks
Diego Aka Delta

06-27-2011, 12:05 AM
CF Veteran

---
i added some cheap trapezoidal lights for a little better night vision
I'm a high school student with a more than limited budget so posts might be few and far apart.
Thanks
Diego Aka Delta

06-27-2011, 12:16 AM
CF Veteran

Future plans
---
i don't have much as of now i want to
1. lift it 3-3.5"
2. get larger tires 32 maybe?
3 trim the fenders
4. fix the head liner
5 deal with small rust spots
6 make a fake floor/ rack thing
7 bumpers
8 Change To
4X4
as soon as i can
i dont want a rock crawler because i live in Florida i want to be able to play in the mud
Thanks
Diego Aka Delta
---
Last edited by Delta; 06-27-2011 at

12:24 AM

.

06-27-2011, 12:23 AM
CF Veteran

Interior
---
i started with something that would not required much money so i went ahead and started working on the headliner, it is coming of and the padding was crumbling. I took off the rear over head speaker fiber glass thing and hit it with a hose then sanded and scraped what seems to be the POs attempt to fix it with hot glue(in Florida)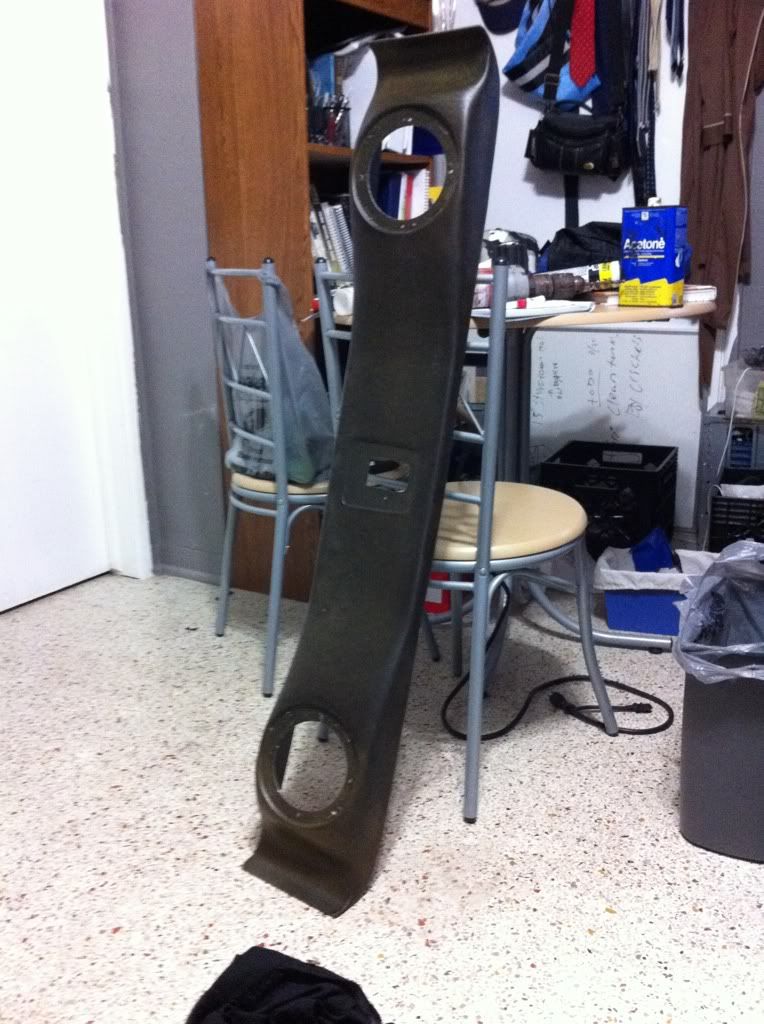 tomorrow i am going to take a trip to AutoZone and buy some spray on bed liner
Thanks
Diego Aka Delta

06-28-2011, 01:31 AM
CF Veteran

---
Today i met with a local jeep owner from jeepforum.com to discuss lifts and i got some useful info.
I finished the sound bar, i scraped the **** out of it and gave it a coat of bed liner waited 20 minutes and repeated 5 times
prep
and the Final product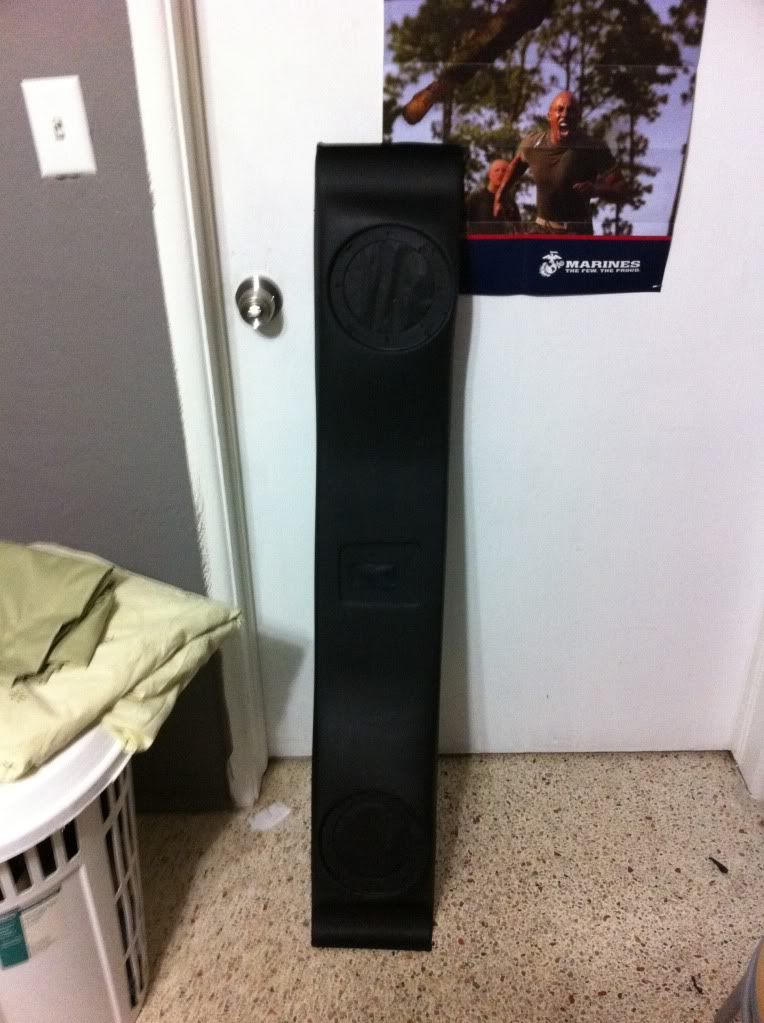 I also started to remove the headliner but i encountered a problem... its not fiber glass like the sound bar its some wierd fiber material o well ill figure it out tomorrow
---
Last edited by Delta; 06-28-2011 at

01:34 AM

.

06-28-2011, 11:18 AM
Senior Member
Join Date: Dec 2009
Location: Charlotte, NC
Posts: 634
Likes: 0
Received 0 Likes on 0 Posts
Model: Cherokee
Engine: i6 4.0L High Output

---
I'm about to do my headliner as well. What i've heard is that for the main piece, you just scrape off all the foam, give it a good sanding, and then start spraying the glue. The pre-existing glue on the board is nearly impossible to get off.

06-29-2011, 12:06 AM
CF Veteran

---
i just took it off and did it im waiting for tomorrow so i can take pictures and install it just take an old broom and sweep the **** out of it i did it outside and my neighbor thought it was funny but i did not reupholster it i sprayed it with truck bed liner it came out pretty nice IMHO

06-29-2011, 03:48 PM
CF Veteran

---
yesterday i finished up the headliner the sound bar and i decided to paint the headlights to look mean

today i re installed the headliner and the sound bar finished up the speakers and everything now i just have to wait until it stops raining so i can take a picture of everything

06-29-2011, 09:23 PM
CF Veteran
Thread
Thread Starter
Forum
Replies
Last Post
Modified XJ Cherokee Tech
Currently Active Users Viewing This Thread: 1
(0 members and 1 guests)