Craigslist Special.... 96 Xj Build

01-18-2010, 09:07 PM
Newbie
Join Date: Jan 2010
Posts: 14
Model: Cherokee
Craigslist Special.... 96 Xj Build
---
Well last week i was looking for a nice Cherokee for the GF and came across this gem. Its a 96 Cherokee Sport... 114K miles on it, runs great... rolled lightly. So i thought.. what better truck for a beater on the trails. Went and looked at it and fell in love.. haha. Picked it up this past saturday and went to work. Got it home and cleaned it all out and got what was left of the windshield out of it. Then today i picked up a set of 31" baja claws for it on stock steelies and a complete roof from an 89 XJ and a set of doors from a 94. Hopefully now i can find a cheap lift and everything on the truck would have come off craigslist. No pictures of it yet... just the ones from the add. Ill try and get some better ones along with build progress. john

03-04-2010, 08:52 PM
Newbie
Join Date: Jan 2010
Posts: 14
Model: Cherokee

---
Well i finally got around to doing the roof this week. Gutted the truck the past two days after work. Found some rot in the florr so that needs to be patched.. but anyway. Found some common points on the two roofs and decided to make my cuts there. Cut the roof off the truck first. Then dug the donor rood out of the snow and made my cuts in the same spots, leaving a little extra to play with. Had my buddy come over to help me place the roof on and it fit great! Just have the outer skin welded on the post right now so i can get everything placed right as i do the other side and then the windshield posts last since they are a little bent. Ill finish up the other side and plate the insides of all the posts with some 18g that i have laying around. Hope you guys like my progress...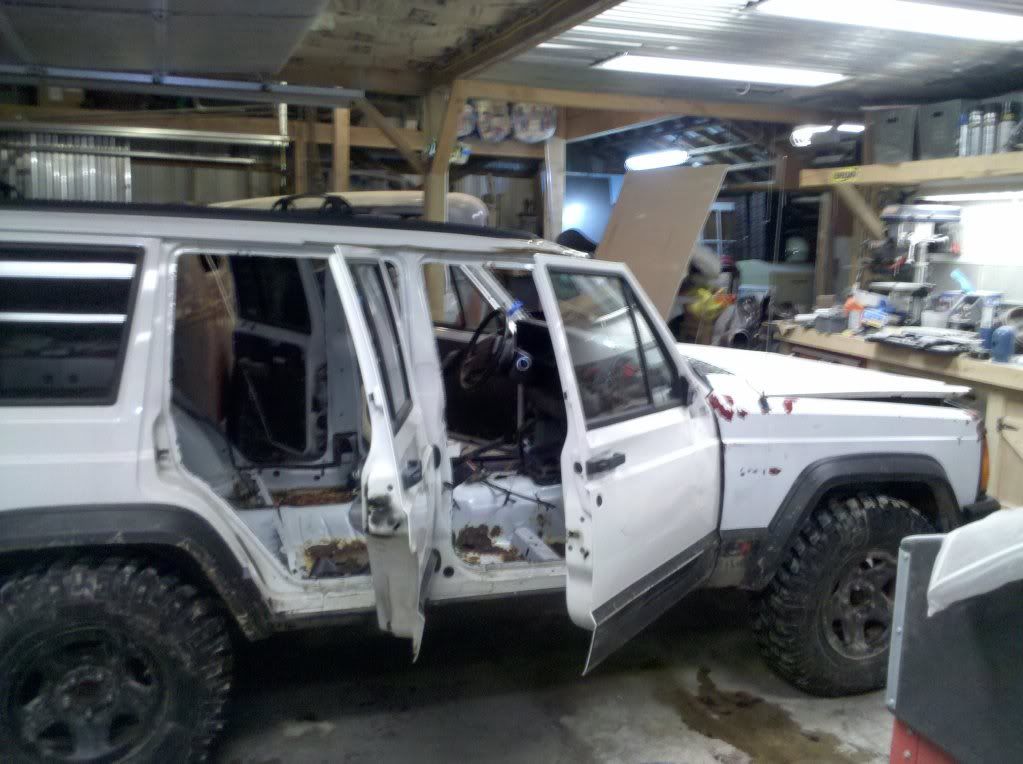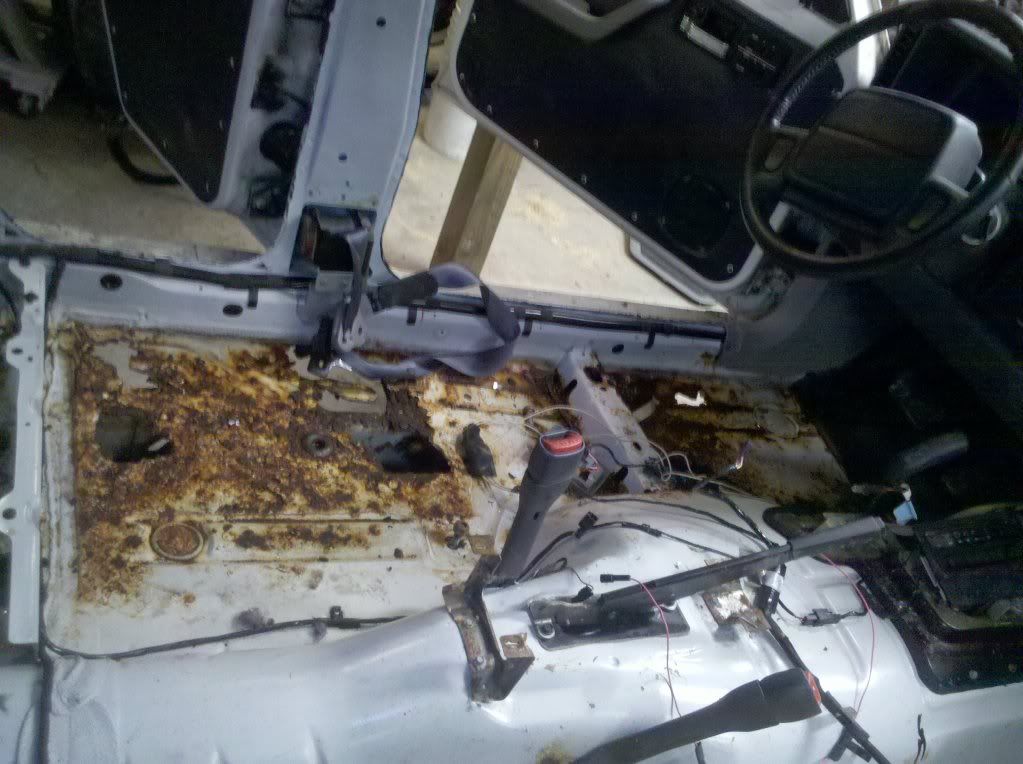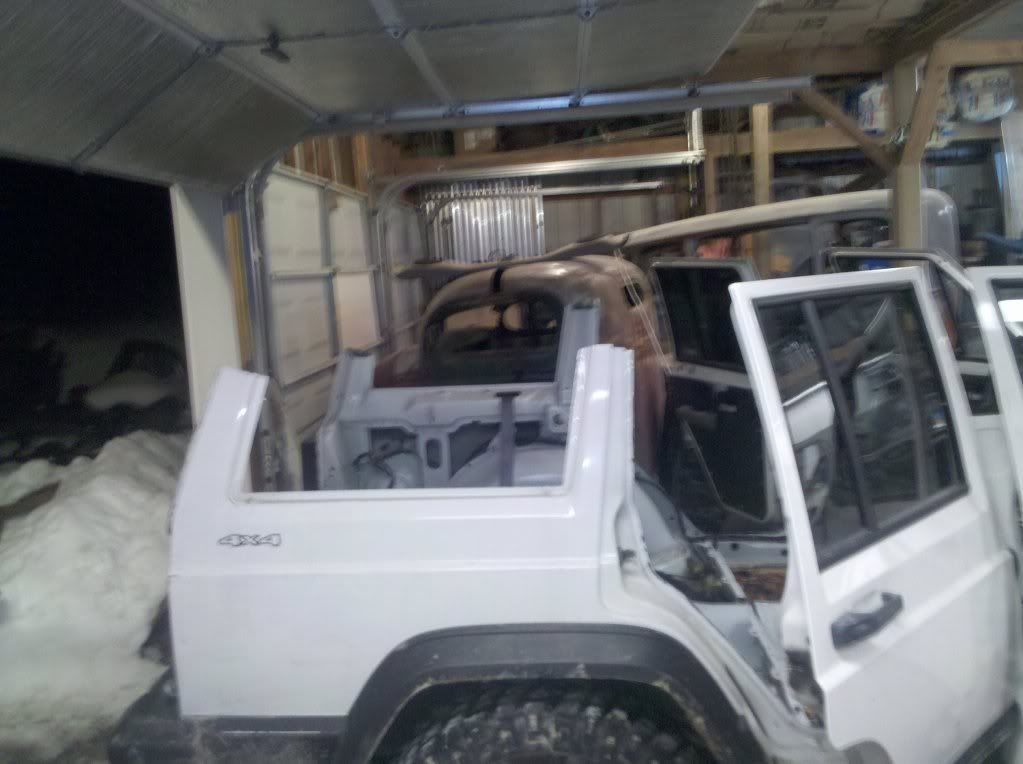 03-04-2010, 09:22 PM
Newbie
Join Date: Jan 2010
Posts: 14
Model: Cherokee

---
Ill cut out the bad stuff, have some 18g that i can weld or rivet on. Seam seal every thing and then some bedliner on the floors. Ill drill some extra drain hole and put plugs in them so when the truck fills up with water i can drain it quick.

03-05-2010, 07:39 AM
Senior Member
Join Date: Jan 2010
Location: LARRYVILLE
Posts: 602
Year: 1998
Model: Cherokee
Engine: 4.0

---
Awesome! Best of luck. I can't wait to see this finished