How long do people hold on to their Jeeps?

06-29-2016, 06:27 PM
Newbie
Join Date: Jun 2016
Location: Colorado
Posts: 8
Year: 1999
Model: Cherokee
Engine: 4.0

How long do people hold on to their Jeeps?
---
Hello all!


I have read posts in the past only, but decided now to join.


I'm hoping to hear some of your thoughts on how long we carry on our relationships with our Jeeps? I love this car. I've used it for StormChasing for over 11 years.
She has always served me well and believe me when I say, we've been in some VERY tight situations.
To even think of letting her go seems like abandoning an old friend.


My big question to any of you that might have sage or any other advice is;
At 254,000 miles, the 1999 XJ is really beginning to wear out. It's been well maintained, but many thousands of miles on dirt roads has taken their toll
I need the vehicle very reliable. (we all do, I know).


Should I just keep rebuilding and replacing all mechanical components?
Does a time come when it's just not feasible to continue rebuilding these, (and by the way, my finances are finite).
Things like the electrical system especially.
Right now I'm looking at a front differential rebuild.


Bottom line then, is that I love this car and would like to just keep driving it.
The 4.0 has been a beast slogging me through swamps of roads, or retreating from a tornado at 100mph. :+>


Thoughts?
Thanks!
Jon

06-29-2016, 09:33 PM
Banned
Join Date: Feb 2014
Location: Florida
Posts: 2,379
Year: 2000
Model: Cherokee(XJ)
Engine: Golen 4.6L

---
The date on the door of my XJ is May 2000. I drove it off the lot in June 2000 with 6 miles on the clock. At 160K miles I lost the motor to the 0331 head crack because I didn't understand what was happening and let it go too long. But I couldn't let the Jeep go to the boneyard, so I bought 4.6L crate stroker and got it back on the road.

It stayed stock all those years until the swap. Now there's a Ford 8.8 and a high pinion Dana 30 out in the garage waiting to go under it. I'm planning a 4.5" lift and frame stiffeners. I have JCR front and rear bumpers, a Warn winch and an ARB compressor to install an onboard air system. I have a 170 amp alternator for it, but I also picked up a Premier Power Welder with a 190 amp alternator that may end up in it instead. I'll eventually have some offroad lights and a dual battery system to run all those electrics. I even took a couple of semesters of welding classes and bought a welder so I could do the frame and lift work myself. It's getting a new life.

So for me, it's worth it to keep it around. Nobody but you knows whether it's right for you. There's no shame in letting it go to someone else who is willing to put the time into it.

06-30-2016, 06:09 PM
CF Veteran
Join Date: Feb 2012
Location: Southern Oregon
Posts: 1,204
Year: 1990
Model: Cherokee
Engine: 4.0

---
I've had two xj's in my life, the first one an 88 the tranny went out in it ended up keeping it for parts when I got my 90. Only reason I sold the 88 was because my friend needed a car and I hadn't taken out to many parts ( just an idler pully I believe) my 90 I don't plan on getting rid of....EVER. Least not until I can't drive it because I'm blind and senile (I'm 25 now so that will be a while). Then I can only hope I've passed on my knowledge and desire to my two girls and they can take care of it for the foreseeable future (maybe take me out wheeling when I can't do it myself).

But as someone else stated its up to you, I like to hold on to things that have treated me well. My best friend on the other hand has gone though 6 cars since I sold him my old xj 3 years ago.

06-30-2016, 06:20 PM

---
As long as it is feasible to cheaply maintain it I would say keep it. I know I wont get rid of mine unless an act of God causes it to become irreparable. Hell I may even have them bury me in it when I die, just so it can drive me out of the hole as a ghost and haunt trails as the ghost jeep.

06-30-2016, 07:18 PM
Newbie
Join Date: Jun 2016
Location: Colorado
Posts: 8
Year: 1999
Model: Cherokee
Engine: 4.0

---
Yeah, I like the "Ghost Jeep" comment. Pretty much same here.

If they only still made em new like the '99', I'd buy one.

That said, with the cost of a new (unknown) vehicle, taxes, licensing, etc., seems like even if I stick $5K into it, I will know what I've got. And I can make it as reliable as I want.
Still only a little hesitant about chasing down the more obscure, new parts. Searches seem to turn up most anything though...

As I suspect, we all feel that there just isn't anything out there that comes close to the look and feel of these guys!
And as I mentioned, it is perfectly suited to what I mostly use it for, namely tornado hunting!

Thanks much to all for helping me sort this out!

06-30-2016, 07:56 PM
CF Veteran

---
I think a big reason guys hang on to their xj's is because they'd be upside-down if they sold them. I know I'd never break even on my xj (god forbid having to sell her) even with its low mileage. But another main reason is because an XJ is still a badass rig even for today's standard. Relatively cheap to maintain too. Rust is the biggest killer. Pretty much everything else can be replaced. I'd honestly find a donor xj if mine were to be dying of cancer and swap everything over.

06-30-2016, 09:34 PM
CF Veteran
Join Date: May 2015
Location: San Antonio, TX
Posts: 1,464
Year: 1992
Model: Cherokee
Engine: 4.0L H.O.

---
My first XJ(though I'd driven one years before and fell in love) was a 92. When I started spending a LOT more time making long highway trips, I traded it for an Audi... and immediately regretted it.
The 99 I have now, I can't imagine ever getting rid of it. I've only had it a short time, have already sunk WAY more into it than it'll ever be worth, hate the staggering amount of gas she chews through... and I wouldn't have it any other way. She has NEVER let me down. Everytime I twist the key and hear the soft rumble of that old 4.0 coming to life I can't help but smile. And I got lucky, scored an unbelievably rust free XJ, that certainly contributes to my attachment.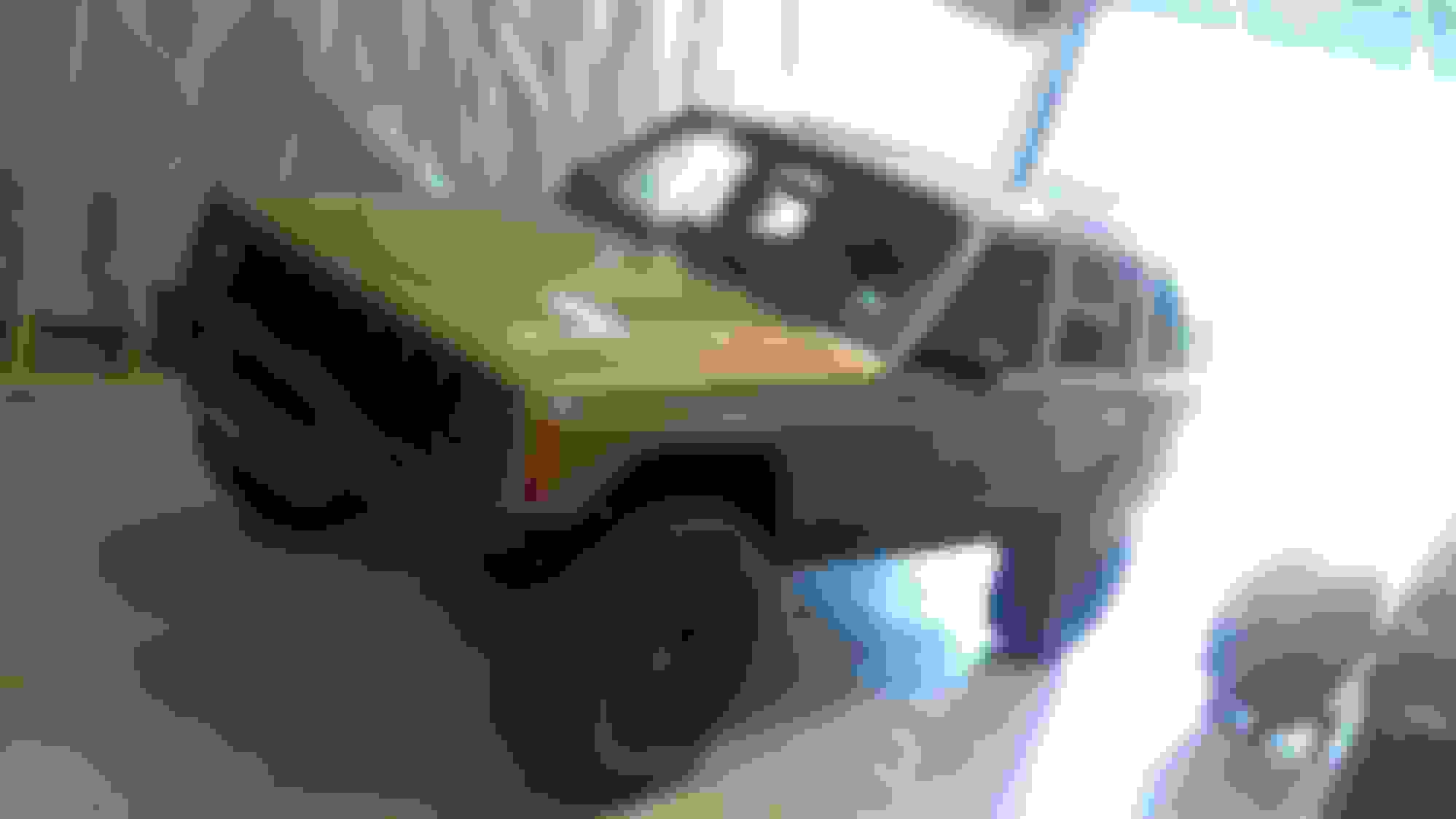 The bottom line? These XJs are getting older, and daily driving is going to require constant maintaining. Will this cost as much as a car payment, higher insurance, etc? Probably not.
If it starts to, consider selling it vs the regret you know you'll feel. It all depends on you though.

07-01-2016, 07:52 PM
CF Veteran
Join Date: May 2015
Location: San Antonio, TX
Posts: 1,464
Year: 1992
Model: Cherokee
Engine: 4.0L H.O.

---
Thanks man, I'm pretty fond of my little Golden Badger.
Oh man, unmolestered two door? That's a keeper, and a great looking XJ too!

07-03-2016, 03:55 PM
Newbie
Join Date: Jul 2016
Location: Yucaipa, CA
Posts: 1
Year: 1995
Model: Grand Cherokee
Engine: 5.2L

---
Well for me personally my Jeep was given to me from my father just before he passed away, so with that said this Jeep will always be with me, no matter how much it will cost to fix and repair it.

07-03-2016, 10:22 PM

07-06-2016, 04:58 PM
CF Veteran