Cutting rear fenders

05-26-2008, 05:37 PM
CF Veteran
Join Date: Mar 2008
Location: Florence SC
Posts: 2,266
Year: 1996
Engine: 4.0

Cutting rear fenders
---
I haven't scene a write up on getting a little more clearance in the rear.
Tools,
10mm socket
Cut off wheel or grinder with cut off wheel
Ball peen hammer
wire brush
body color spray paint of some sort (i'm lucky with a black truck)
After pulling the stock flairs (mine have been gone a few months i think it was a 10 mm to pull those bolts out, i also cut out some really bad cancer I had there when i took the flairs off)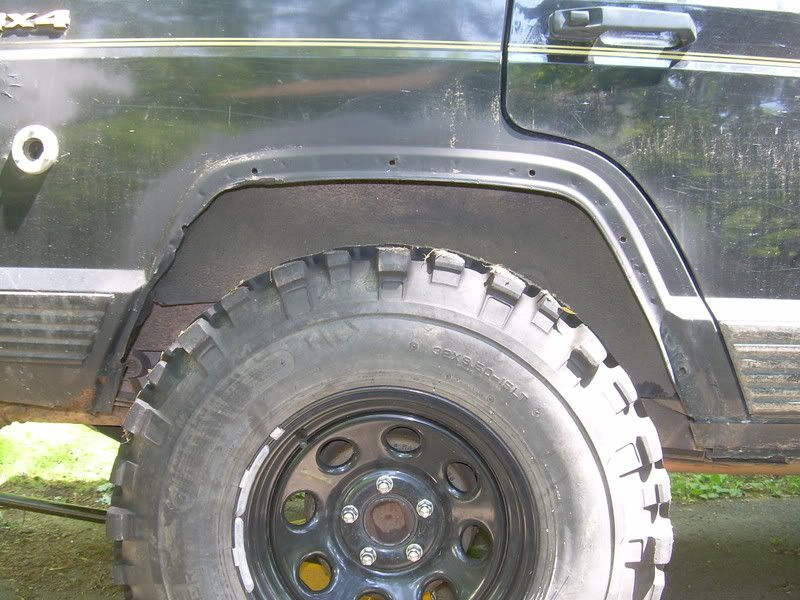 Driver's side
Remove the wheels so you have room to work and not spraying metal sparks on them. Also wear long pants and long sleeve shirt and safety glasses
Started with the grinder making cuts in the pinch weld spaced between an inch and two inches apart, closer in the corners.
Then started at one side and bent the tabs over with the hammer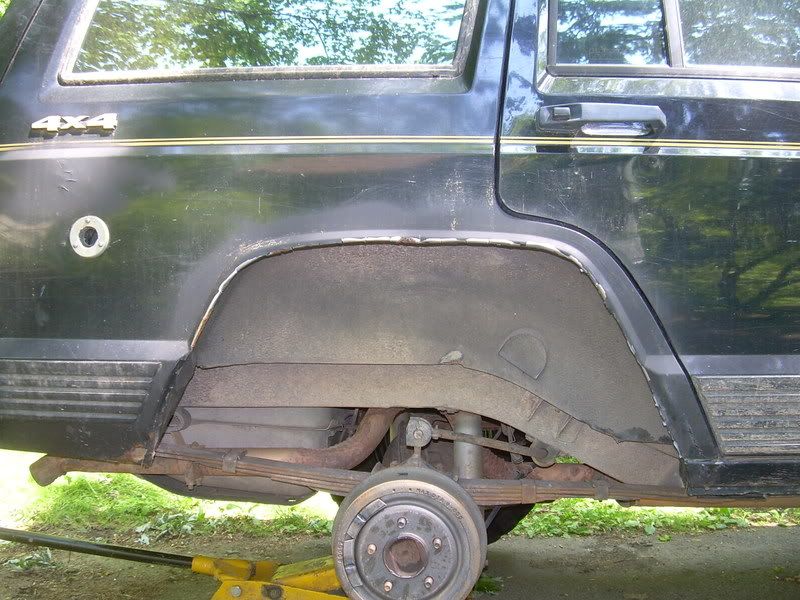 Inside the fender view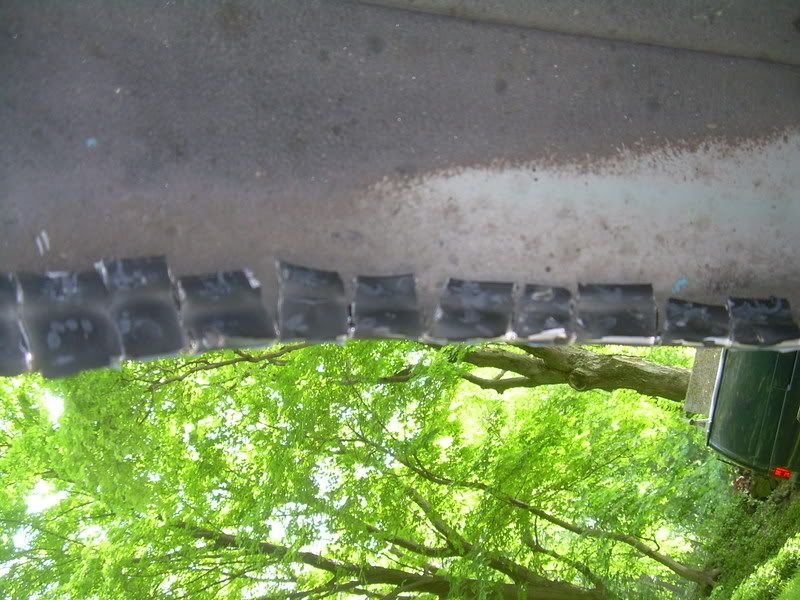 The paint will chip off the edge where you folded the tabs over. I took a wire brush and knocked off the loose stuff and rust areas then a spray of flat black primer and top coat.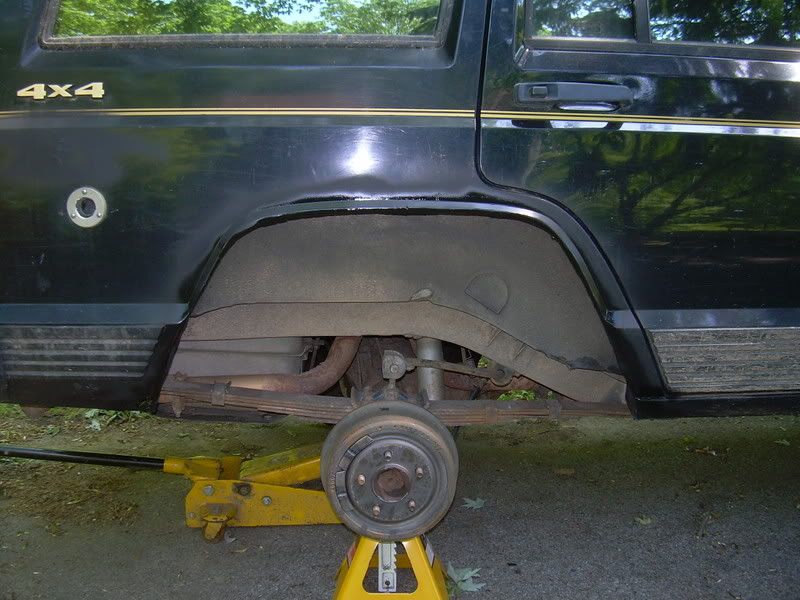 Also cut the front but there is a write up on doing that:
Front fenders
I gained a good amount of room by doing this and hopefully wont cut a tire. I'm only running the RE 2in BB with 32 9.5 TSL boggers and my rear leaf pack is sagging good.

Thread
Thread Starter
Forum
Replies
Last Post
Modified XJ Cherokee Tech
Modified XJ Cherokee Tech
Modified XJ Cherokee Tech
Currently Active Users Viewing This Thread: 1
(0 members and 1 guests)