RPilk's XJ build

07-29-2011, 09:58 PM
Newbie
Join Date: Jul 2011
Location: West Plains, MO
Posts: 13
Year: 1993
Model: Cherokee
Engine: 4.0

RPilk's XJ build
---
hey guys, dont plan on a crazy build, but though some of you might enjoy what I am doing.
first was to remove the CRAPPY purple tint from the windows....
Then with the requirement that I needed to be able to tow a trailer, the rear bumper needed to be built.....not bought.
so removed the stock bumper and cut 2x2 holes in the rear subframe end, oriented to the inside rail.
made the inserts to support the bumper out of 2x2-3/16 square stock, welded to 1/4" plate...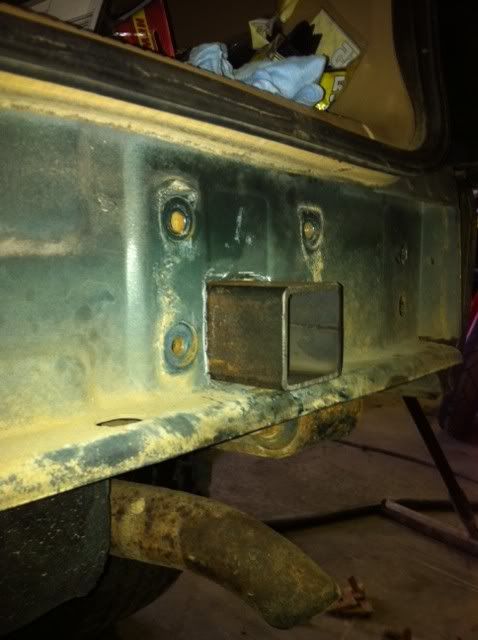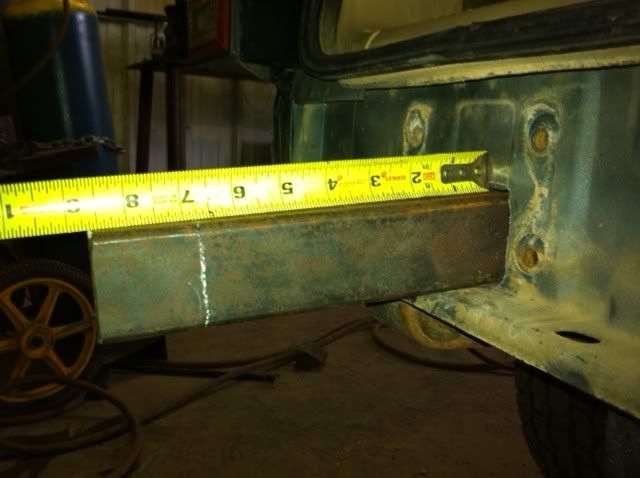 there are also bolts that go into the subframe and these tube inserts, you will see them later...didnt get pics of them at this time.....
Now time to work on the bumper.
Started with a 4x6-1/4" tube.......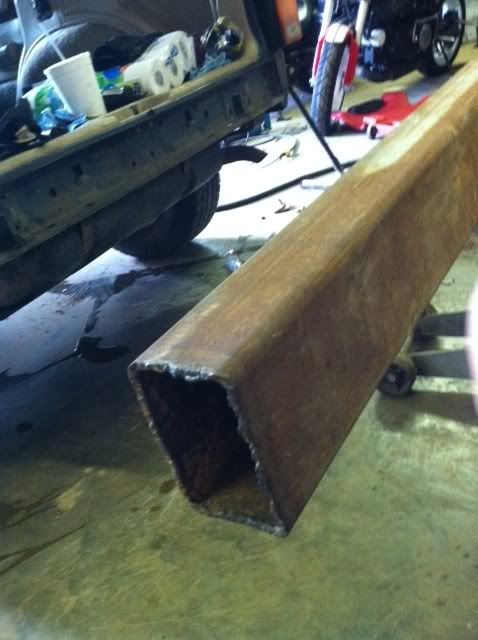 marked it for the hitch tube....I bought the reciever tube from the local farm supply.....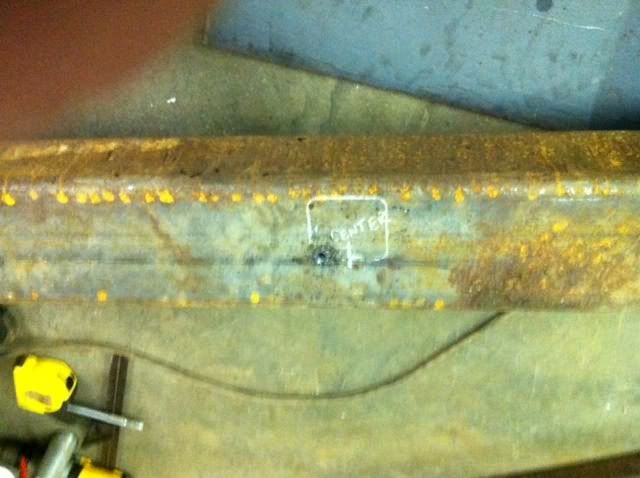 drilled a starter hole, then cut with a torch on both sides.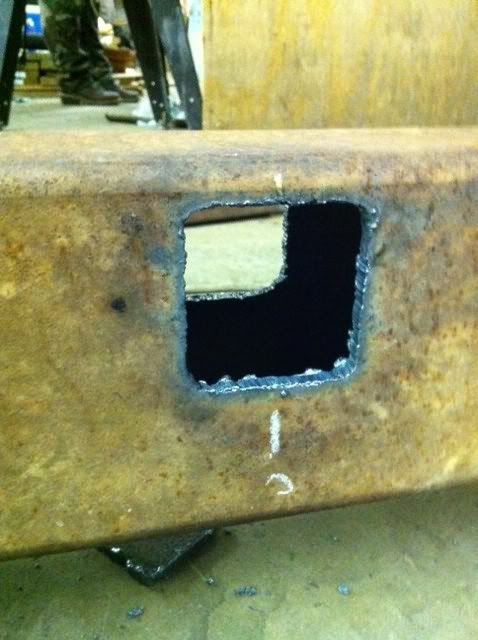 insert the reciever and made sure it is square....
Then the welding...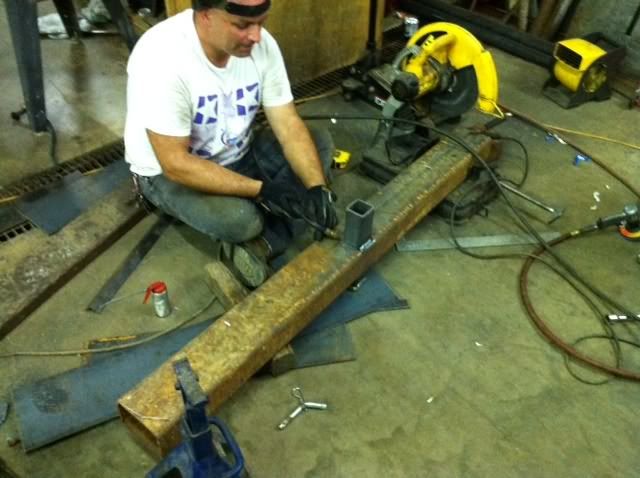 after the hitch is the pull points.....my Buddy Tater266 came up with a great idea.... 3 point hitch points, they are super strong with a swivel ball.... less stress on the pull point and the d-ring.
then cut...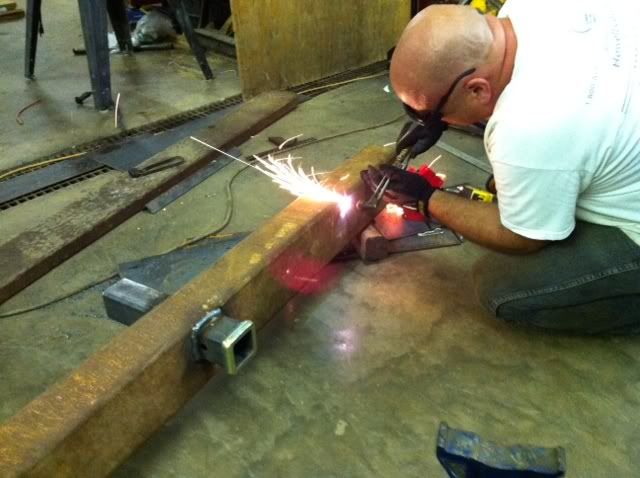 Mock up...make sure they are right before welding....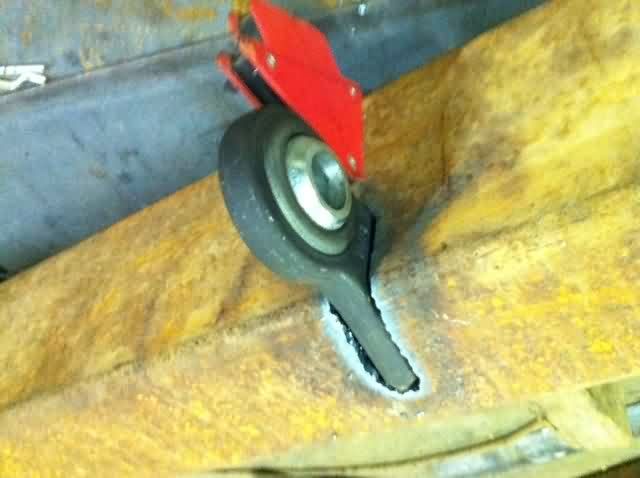 then clean it up and weld....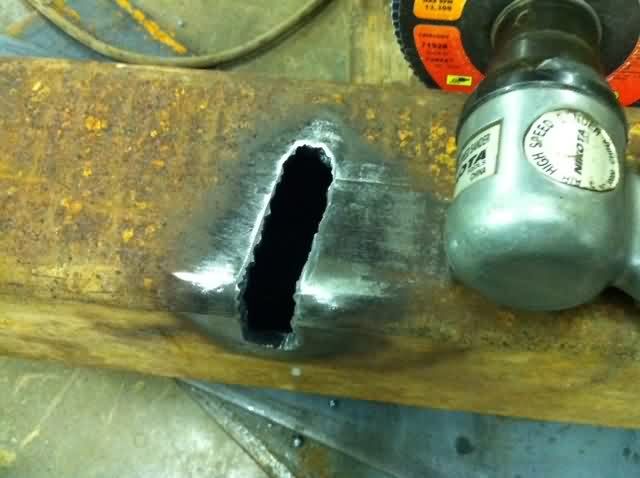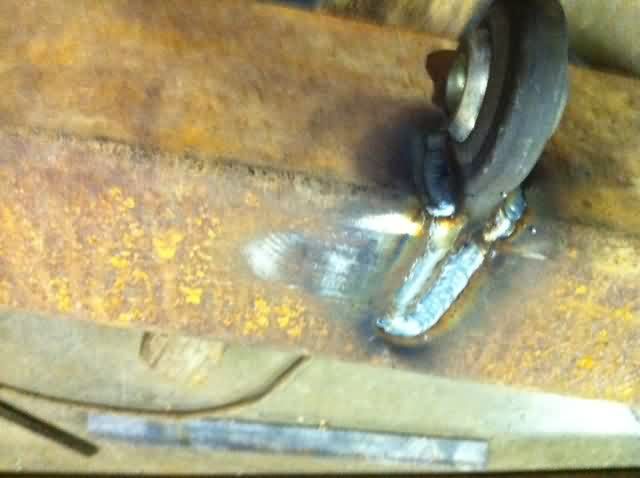 then comes the fitting and tacking to the mounts.....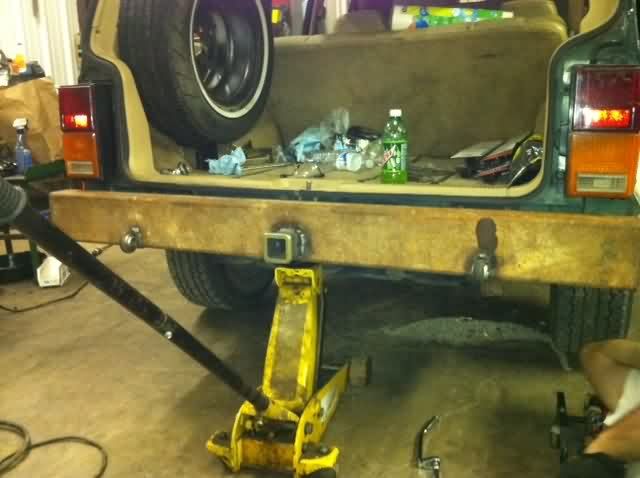 pull it all back off and weld the mounts solid.....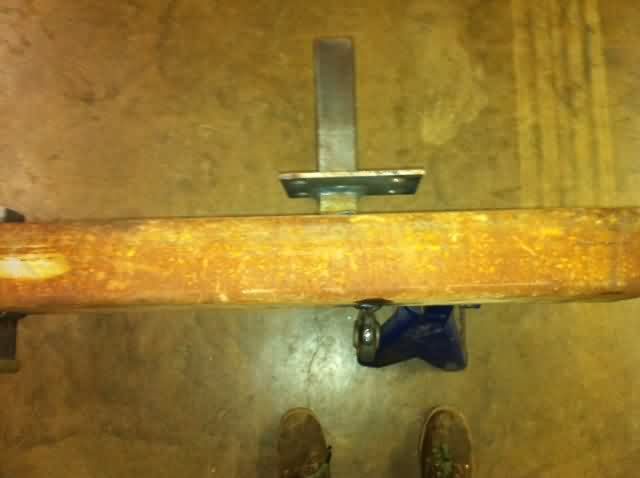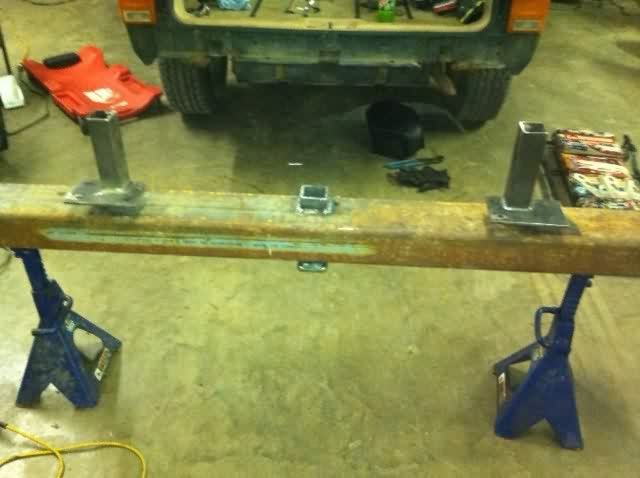 and somewhere in there we cut the hitch down and cleaned up the cut....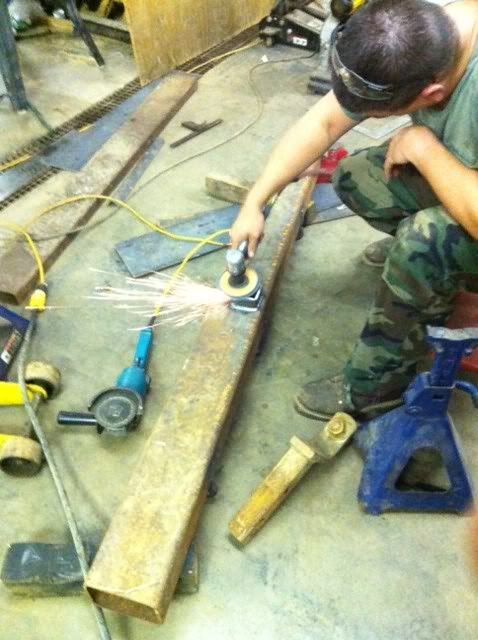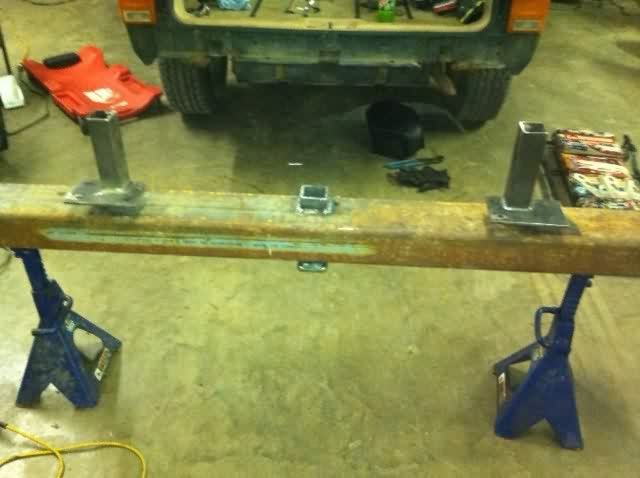 Then cuttung the ends and cleaning them up.....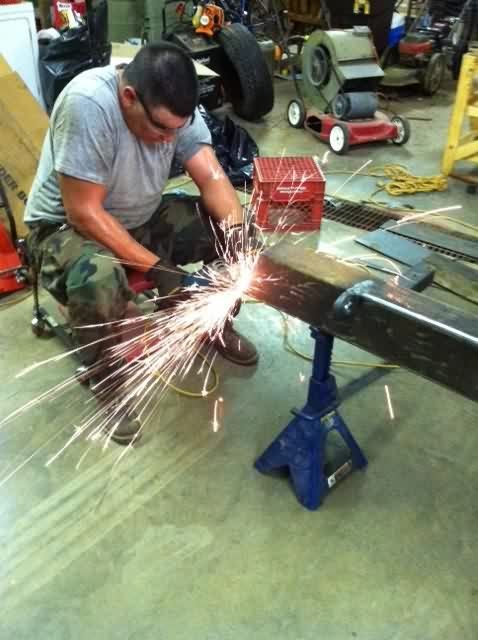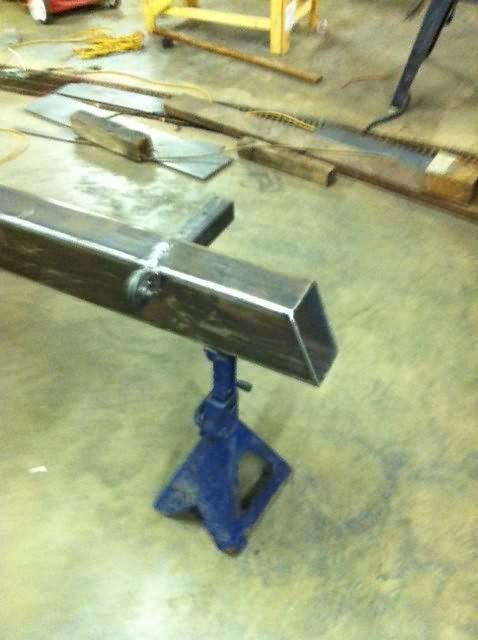 weld the endcaps,,,,,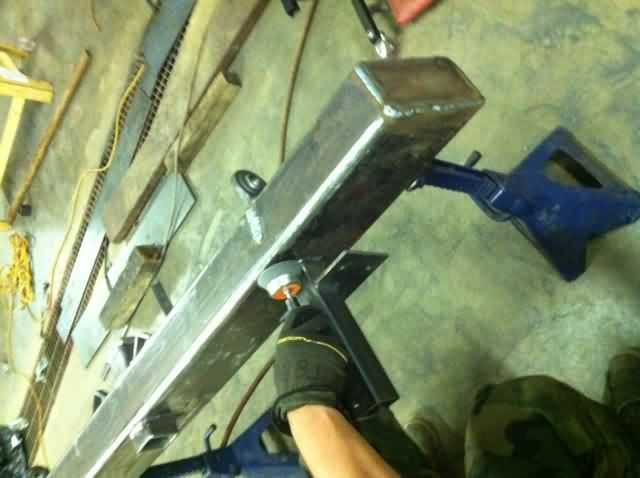 primer.....
then paint....Krylon Khaki.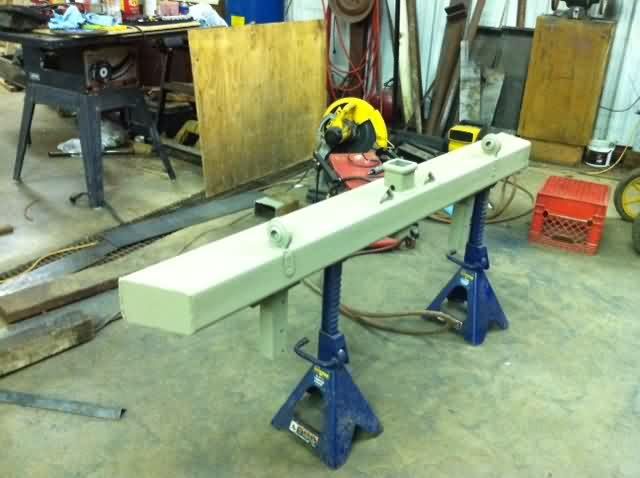 mount it up to the Jeep......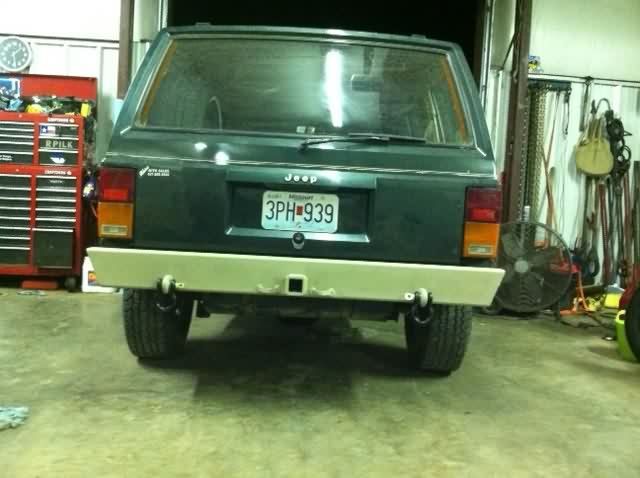 Well guys, hope you enjoyed the first installment.....this will be a very slow build, but hopefully it is done right...... thats the plan.
RPilk
---
Last edited by RPilk; 07-30-2011 at

08:03 AM

. Reason: spelling

07-30-2011, 08:19 AM
Member
Join Date: Jan 2010
Location: West Plains, Missouri
Posts: 108
Year: 91
Model: Cherokee
Engine: 4.0L

---
The end result was well worth the long hours and all the cut once mesure twice.
Guess I'm gonna have to start my build thread now!
Watch for the "Zombie Hunter"!!!!

Thread
Thread Starter
Forum
Replies
Last Post
Currently Active Users Viewing This Thread: 1
(0 members and 1 guests)