Project: "The Grun Wald"

12-21-2011, 11:43 PM
Seasoned Member
Join Date: Sep 2010
Location: York, PA
Posts: 299
Year: 96
Model: Cherokee
Engine: 4.0

Project: "The Grun Wald"
---
Here's the story of my jeep. I bought her with no real intentions of wheeling her hard. It looked pretty, had nice rims, and i was 16. Didn't know nuthin about working on no cars, and at that time didn't really care. That changed.
Came with a 4.5 rough country lift and 32/10.5 BFG KMs that sat on 17x8 mamba M4's.. she was the ultimate mall crawler.. She turned out to be pretty useful on the trails too

Here's how she sat... maaaan was she a beaut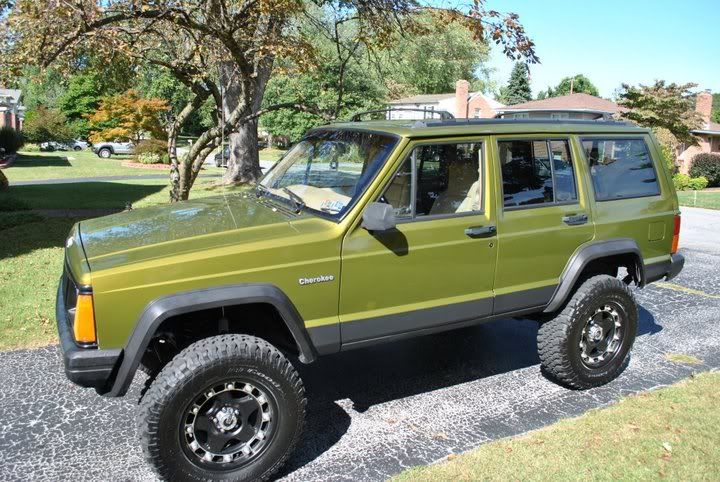 Was during this trip that i was thrown more heavily into the world of 4x4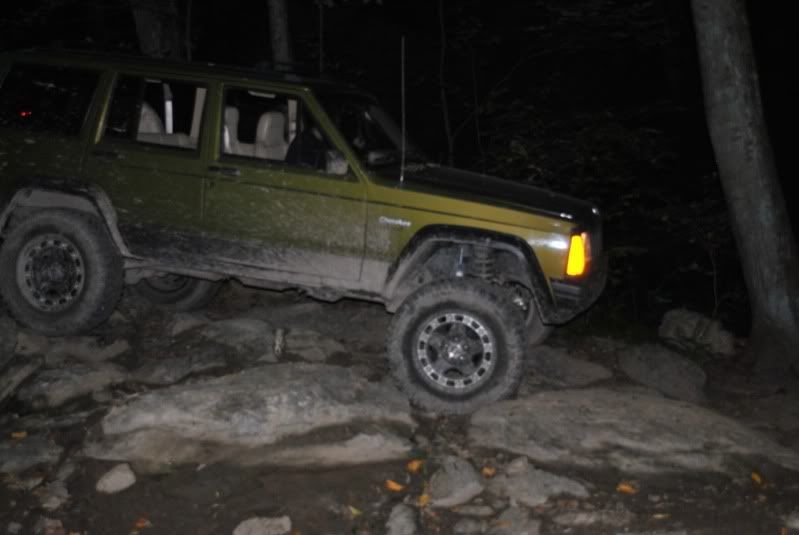 That night i found out the use of sway bar discos (which i didn't have) and why it was nice to have an adjustable trac bar that had nice new bushings that could be greased (which i didnt have either.. hmm). Bought the trac bar and installed that... she rode better, whoda thunk right? Next i prepared this jobby for the quadratec jeep show (which is where i got my sway bar disconnects)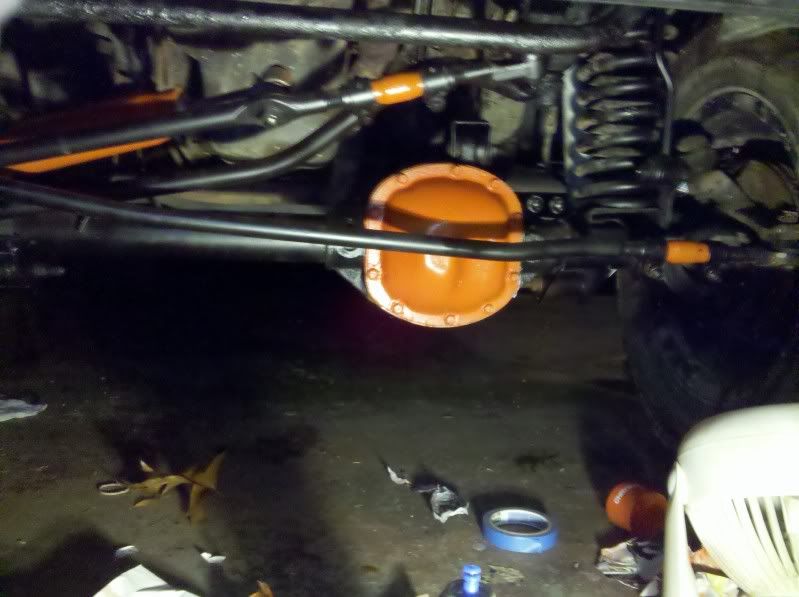 all nice and clean and waxed. freshly painted axles and bumpers, black ice hanging from the mirror.. mmm she was living the good life
after a few more trips out and a chance run in with a post got me thinking... it's a jeep. It deserves to be off pavement. it's going to get dirty and scratched.. still treat her well, but dont be afraid to drive wherever your heart desires.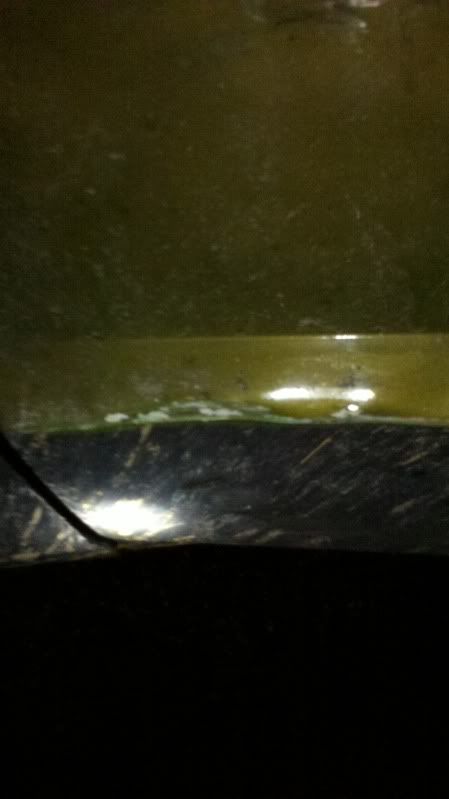 With sway bars disconnected I set out to figure out how exactly do they work.. my question had been answered
I wanted a more rugged look. So i sought out the best bumper money could buy.. kind of. How does the best looking bumper made of tube steel home made in PA sound? a little better.
still had some left over ugly fender
so it turned into this (see it trimmed more to the line of the bumper?)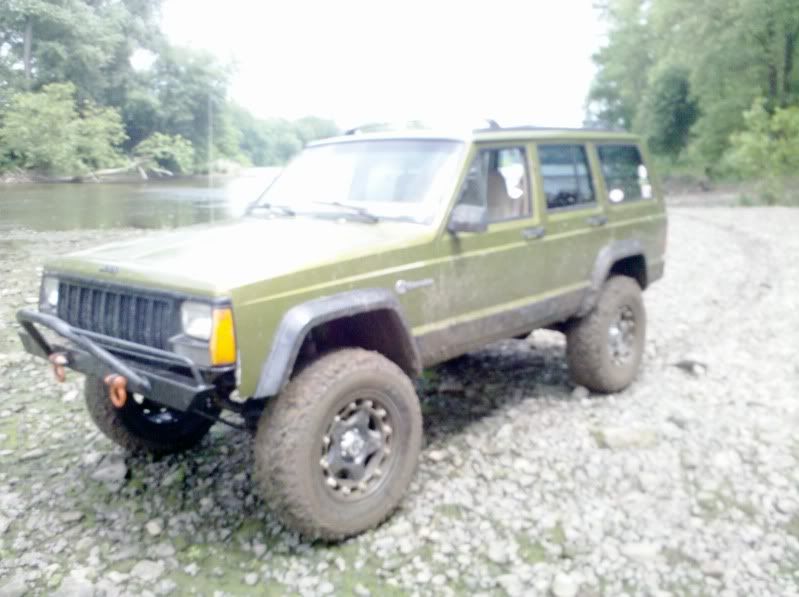 This is how she sat for months. Kind of dirty, looking like it was going out of style
Till i got tired of getting stuck like this (sorry for the undies)
So i bought myself a smitty built xrc8

had to get a winch plate mounted to that. Looked kind of like this ----
painted her up--
BAM with a winch --
Since then i've made my trip to Rausch and haven't even gotten to try the winch out yet..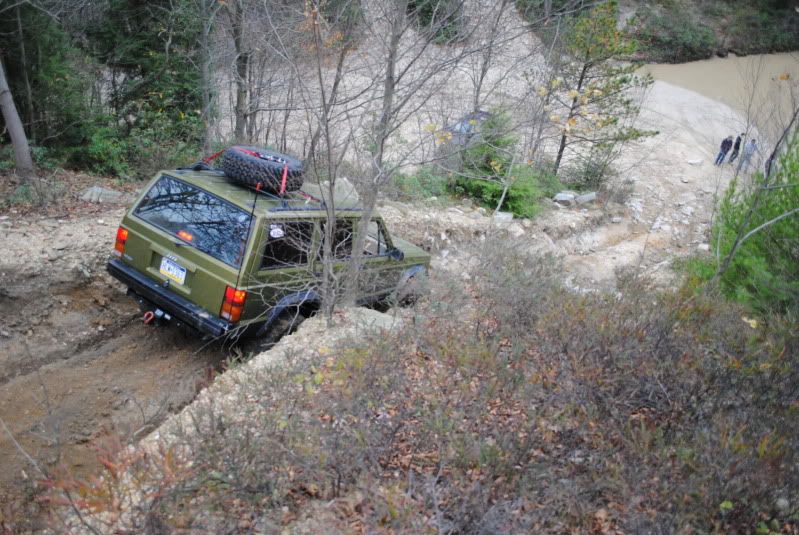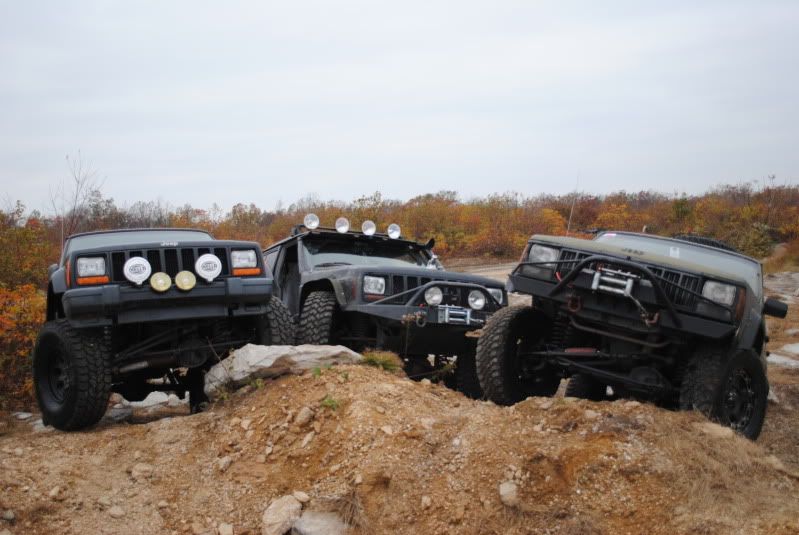 ... not even on this guy

(
This is the most recent "poser shot" I have of her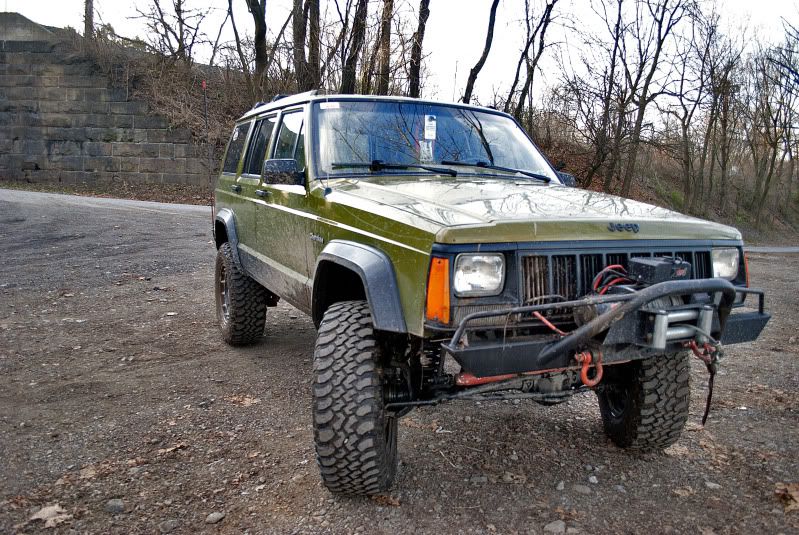 Just got me some new tires/rims and flares. Ordered an aussie locker too! Pics of tires/rims will be on soon. Flare pics will come soon enough as well (install and all).. when i get the aussie i'll post pics of that install

12-22-2011, 11:08 PM
Seasoned Member
Join Date: Sep 2010
Location: York, PA
Posts: 299
Year: 96
Model: Cherokee
Engine: 4.0

---

01-03-2012, 07:47 PM
Seasoned Member
Join Date: Sep 2010
Location: York, PA
Posts: 299
Year: 96
Model: Cherokee
Engine: 4.0
Thread
Thread Starter
Forum
Replies
Last Post
Currently Active Users Viewing This Thread: 1
(0 members and 1 guests)