Project 3 - 99XJ

03-08-2015, 11:06 PM
Senior Member
Join Date: Jun 2010
Location: Payson, UT
Posts: 689
Likes: 0
Received 0 Likes on 0 Posts
Year: 1993
Model: Cherokee
Engine: 4.7L I6

Project 3 - 99XJ
---
I'm back again with another build my first 2 are now sold
My 93 XJ and 87 MJ: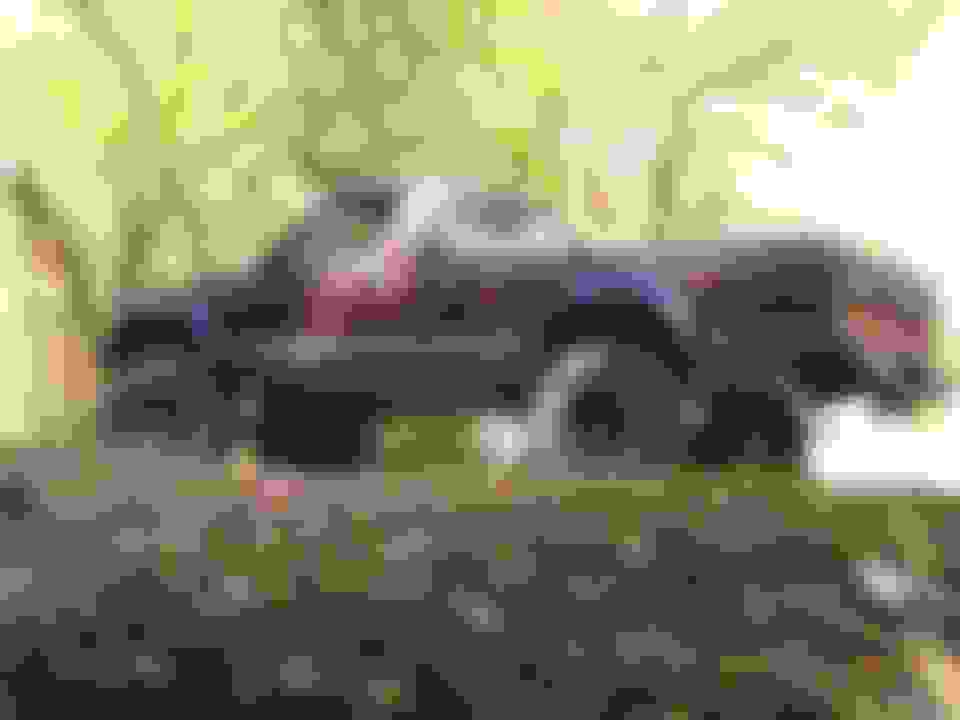 So here comes the next..i've already put way to much money into it, thinking i wanted to keep it small and street legal, but that didnt last long. I'm still trying to keep it legal, but im sure once i get my first ticket i will most likely give up that idea.
I have put about 2k into it already, not counting the tires and things I already had. The jeep sat in a field for 2 years before a guy I know rescued it and sold it to me. It ended up needing an exhaust manifold, complete exhaust, injectors, tps, windshield, and some other not so fun stuff. It had a 2" Pro Comp lift and 35" BFG all terrains.. Kinda ugly if you ask me! To skip to the good part:
It now has a 5.5" Rubicon Express lift, Clayton long arms, IRO heavy duty steering, rear tube bumper, and some other goodies, 36" TSL tires, (yeah not good for the D30/D35, trust me, I know) Luckily i'm currently building a rear Eaton/Napco with 5.13s, and looking for a deal on a D60 so I can finally get this thing more capable..heres some before and after pics..more to come soon.

03-08-2015, 11:22 PM
Senior Member
Join Date: Jun 2010
Location: Payson, UT
Posts: 689
Likes: 0
Received 0 Likes on 0 Posts
Year: 1993
Model: Cherokee
Engine: 4.7L I6

---

07-01-2015, 11:57 PM
Senior Member
Join Date: Jun 2010
Location: Payson, UT
Posts: 689
Likes: 0
Received 0 Likes on 0 Posts
Year: 1993
Model: Cherokee
Engine: 4.7L I6

11-10-2015, 07:23 PM
Senior Member
Join Date: Jun 2010
Location: Payson, UT
Posts: 689
Likes: 0
Received 0 Likes on 0 Posts
Year: 1993
Model: Cherokee
Engine: 4.7L I6
Thread
Thread Starter
Forum
Replies
Last Post
Stock XJ Cherokee Tech. All XJ Non-modified/stock questions go here
Stock XJ Cherokee Tech. All XJ Non-modified/stock questions go here
Currently Active Users Viewing This Thread: 1
(0 members and 1 guests)