My 97 Country build

02-24-2011, 03:11 PM
Junior Member
Join Date: Sep 2010
Location: Philly
Posts: 35
Likes: 0
Received 0 Likes on 0 Posts
Year: 97
Model: Cherokee
Engine: 4.0

My 97 Country build
---
I got my XJ back in June of 09 from a guy my room mate worked with and he had just got it back from being stolen from him. It was completely stock with 215k on it with a bad trans and popped column.
Didn't think to get stock pics, this is the first one I took of it. We went ahead and did the front lift while it was on jackstands getting the new transmission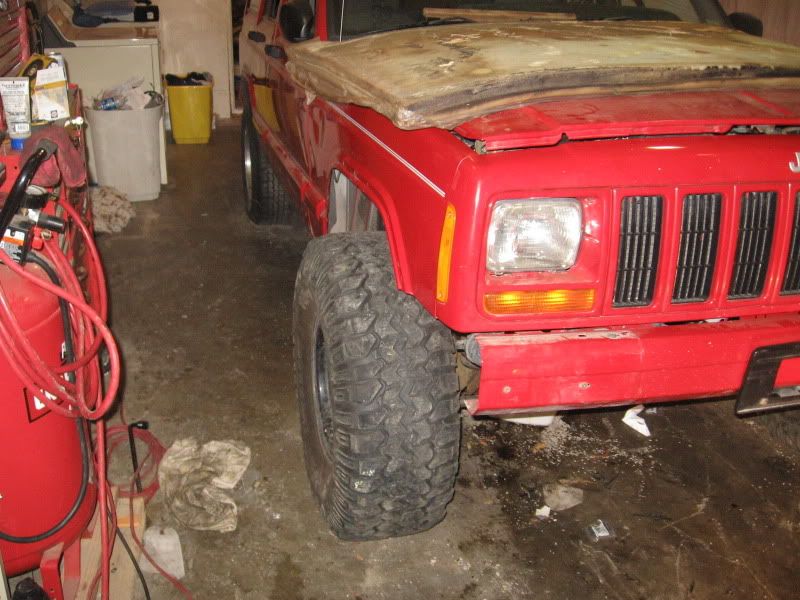 Then pulled it outside and did my bastard pack in the rear. First shot it sat level on the 33'' Truxs MT's I had (I hated those tires)
Of course, it rubbed like crazy when I went to turn so out came the cut off wheel and sawzall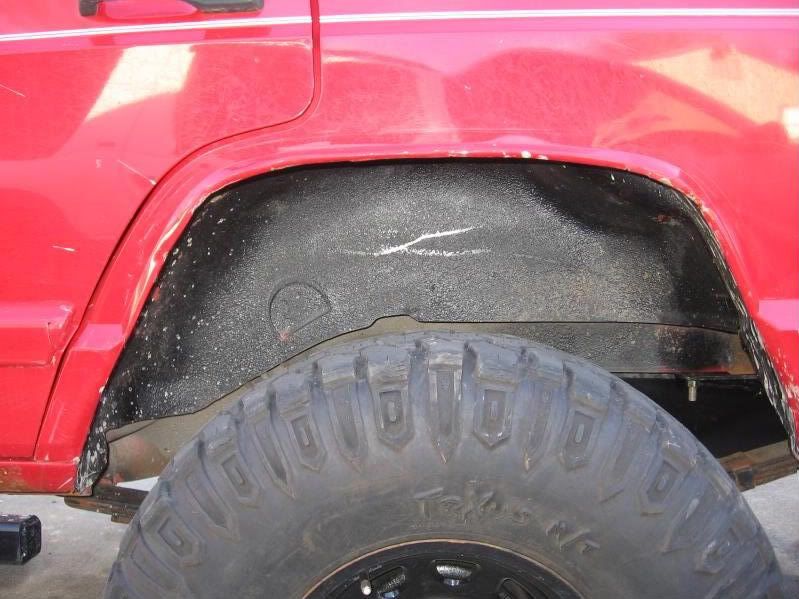 In order to cut the fenders that high, I had to move the washer fluid tank. I got one from an 89 and put it on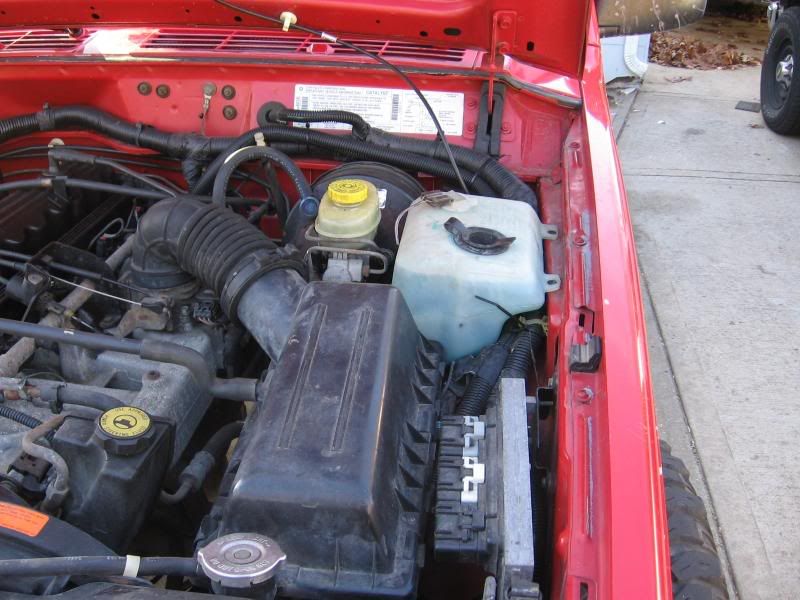 Then did some some sliders a friend built and welded on for me b/c I can't weld for crap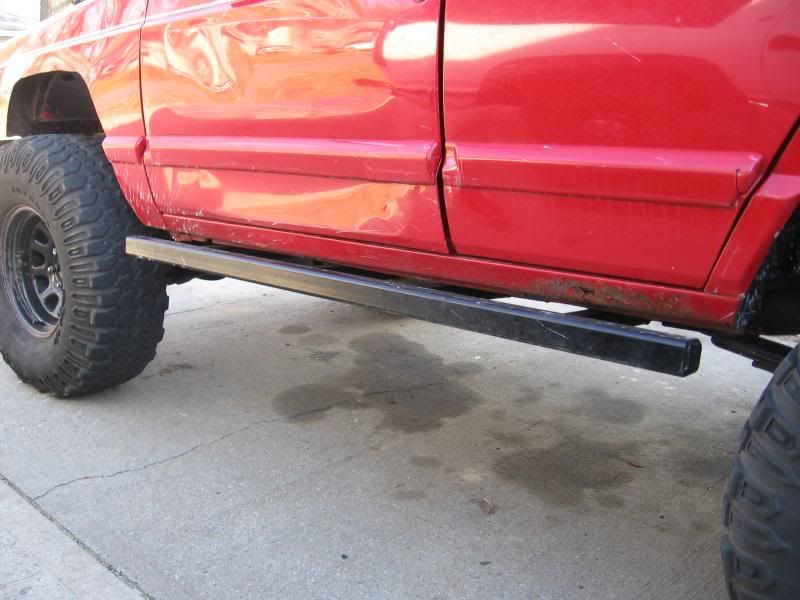 Of course also did the SYE and ds, I used a front ds and just replaced the ujoint and bolted it in.
Took it to FlatNasty in south central MO and discovered a few things
1. I need lockers
2. I need armor
3. I need bumpstops
4. I need a hell of alot more money.
this is where I discovered I needed lockers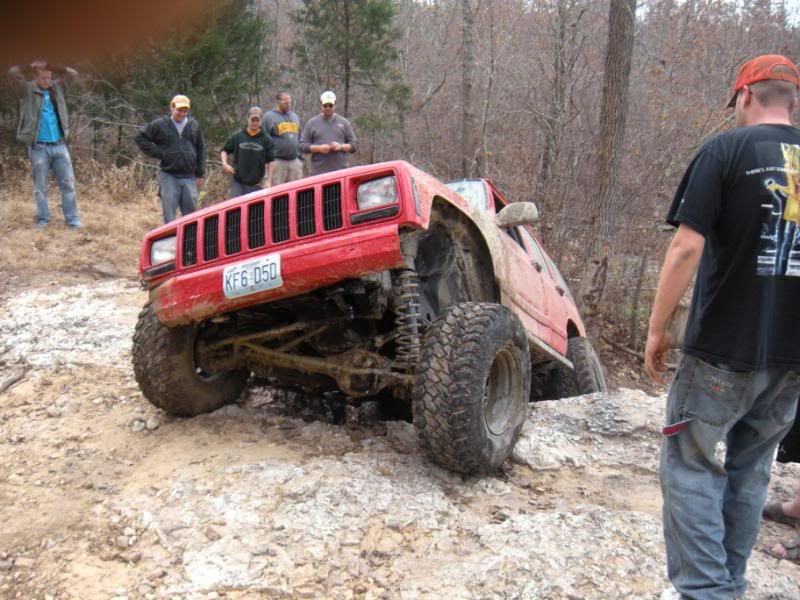 and armor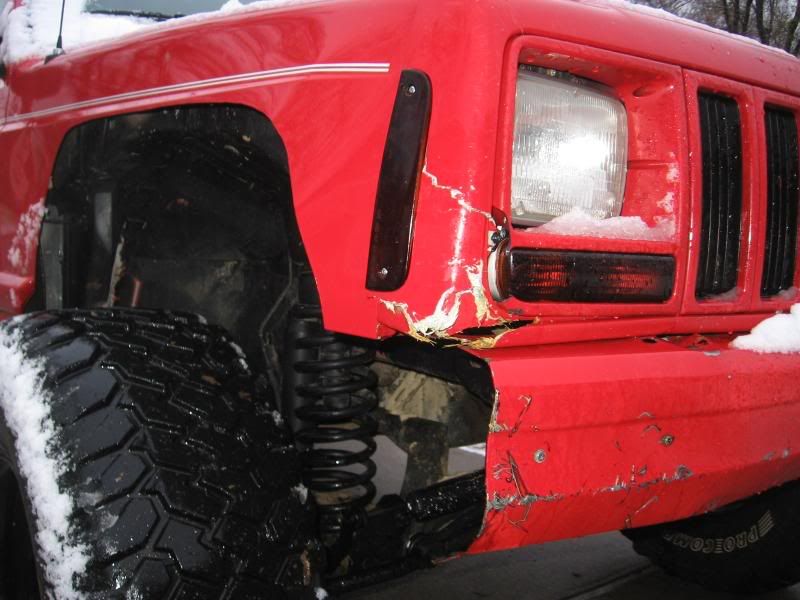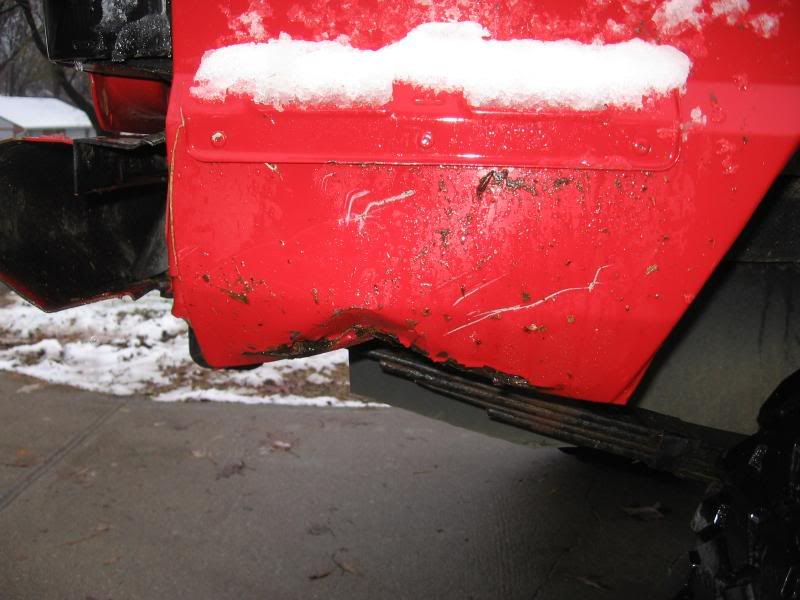 So I got it home fixed the header panel and painted it black and cut and folded the rear quarters and had a front bumper made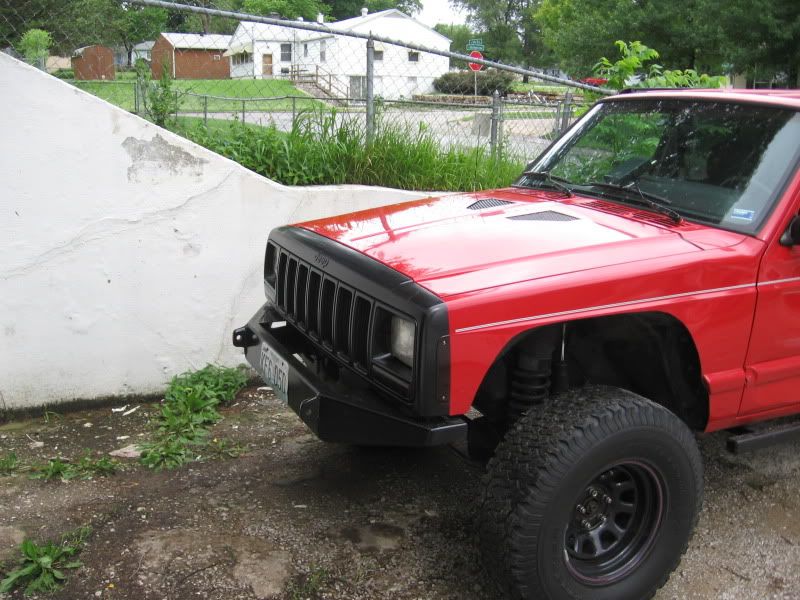 Also fixed my vapor locking issue by chopping some holes in the hood.
added this rear bumper when the guy that made my front bumper and sliders' rig got parted out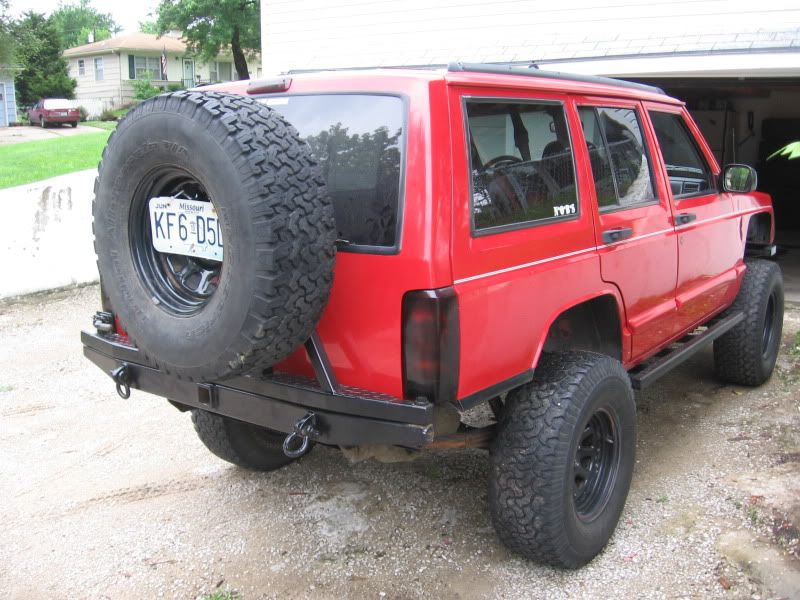 Then I decided it was time for a refreshed look inside of it. So XJ seats it was
I have since taken out all the light gray carpet and panels and replaced them with dark gray out of a 00 XJ without wood grain No pics yet
Headliner was starting to sag so I fixed that and added a ZJ OHC and chopped up my CB and mounted it in there
The latest is my 36'' Iroks the bead locks aren't mine just for the test fit first. I got my lock rite in up front and I am going to weld the carrier of my 8.25 as I have plenty of spare axles and carriers laying around.Finally got around to installing my RE Superflex arms and drop brackets (not in pic, that's why my axle sits so far back)
Will add all updateed pics after this weekend's wheeling trip
---
Last edited by Audioguy; 02-24-2011 at

03:22 PM

.
Thread
Thread Starter
Forum
Replies
Last Post
Stock XJ Cherokee Tech. All XJ Non-modified/stock questions go here
Currently Active Users Viewing This Thread: 1
(0 members and 1 guests)