Bobby's WK Overland build

04-21-2014, 09:30 AM
Junior Member
Join Date: Mar 2013
Location: Holly Springs, NC
Posts: 73
Likes: 0
Received 0 Likes on 0 Posts
Year: 1987
Model: Wagoneer
Engine: 4.0

Bobby's WK Overland build
---
After a few texts with emptypockets, I remember I didn't put my new build thread up here. Don't see many WK's over here but she's still a cherokee.
I've copied this from my thread on the other jeep site, so it's condensed.
================================================== =======
10-2-2013
Well, just a warning, this is going to be a slow process.
So..had a few Jeeps over the last few years, but my most recent DD/project was a 1987 Cherokee Wagoneer. After quite a lot of work and money I was finally getting to a point where I wanted to start painting. Well, last week driving home from work it started pinging/tapping very loudly. After a thorough check I found I had a cracked piston skirt, chunks of piston in my oil pan. So at that point I decided I was done with that project.
https://www.cherokeeforum.com/f46/bo...-build-165856/
Fast forward to this week. I picked up a 2008 Grand Cherokee Overland 4x4. It's got the 5.7 Hemi and as the overland name suggests, it's got all the bells and whistles except the DVD player (which is fine with me) and 134k miles.
My plans for the foreseeable future are to get a lift and some new wheels'/tires. I'll also be performing some of the cheaper mods I've seen on here. As soon as I sell off the 1987 I'll be shopping for the lift, and hope to pick up some Rubicon take offs or similar from craigslist. Here's some pics for now.
=========================================
10-28-2013
Again, slowly making progress. Found a heck of a deal on some JK Moabs on CL so I snatched those up and some parts store spacers. I have some auctions ending soon so hopefully a bit of a lift and some real spacers in the near future. The Goodyears on the JK wheels are going to have to do for now.
==========================================
2-3-2014
Well Sunday got up to 65* so it was perfect to work on the Jeep. Managed to get the RC lift on in about 4.5 hrs. It looks so much better already, I was getting tired of the soccer mom look. Now to keep my eyes on CL for some good AT or Mud terrain tires.
[IMG]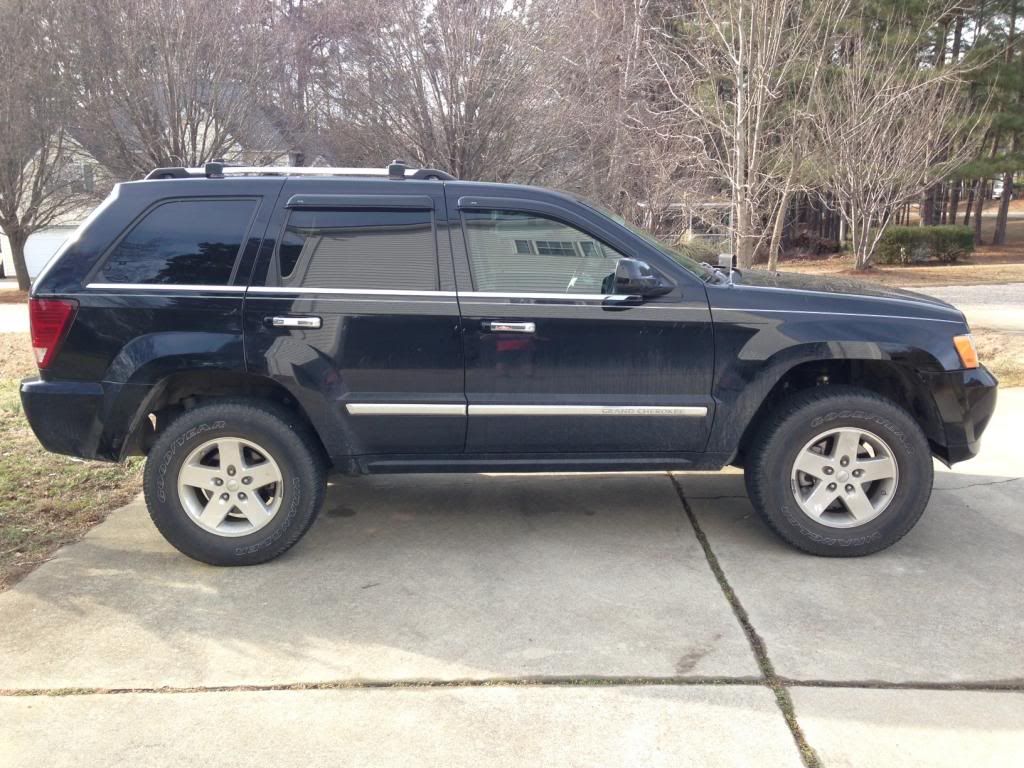 [/IMG]
==========================================
4-11-2014
Don't have any new Jeep updates, but I did get a new "accessory" for it. Used my little bit of Jeep savings and picked up a Pop-up camper. Took it out on it's first trip last weekend to a local state park. Now that I got that out of the way, hopefully I can get back on track with the Jeep mods. I realize I need a roof basket, probably the rolla or something similar, for these camping trips!
[IMG]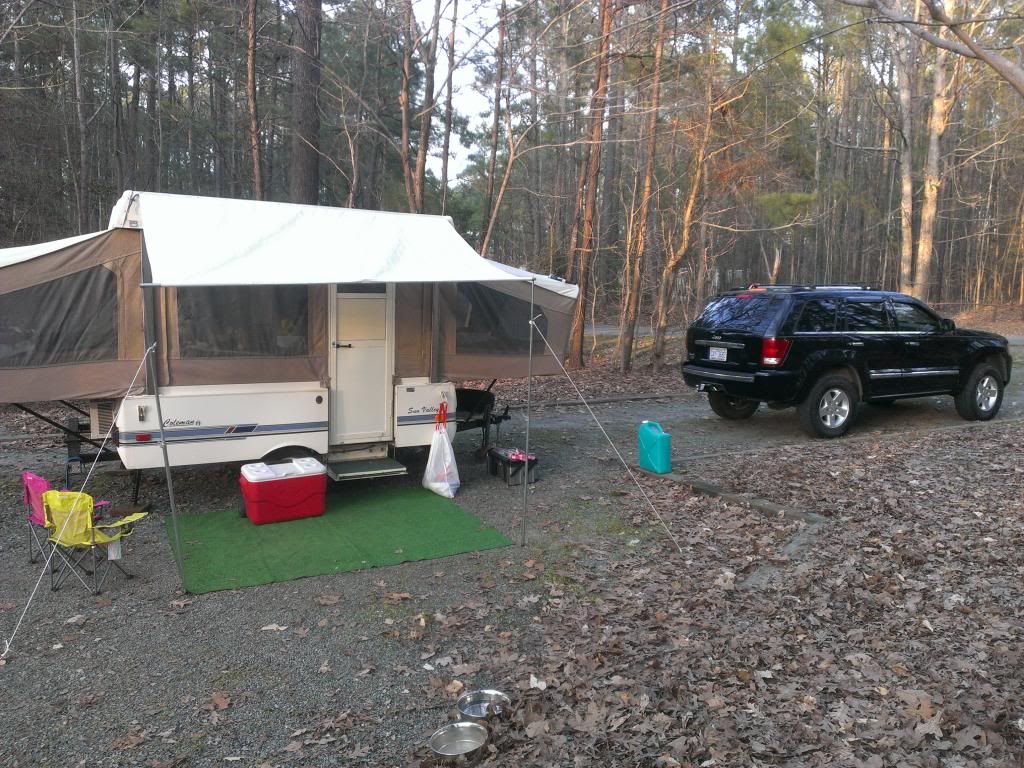 [/IMG]
---
Last edited by bobbylx; 04-21-2014 at

07:11 PM

.
Thread
Thread Starter
Forum
Replies
Last Post
Fabrication & builders section.
Currently Active Users Viewing This Thread: 1
(0 members and 1 guests)