Black Beauty build

01-29-2010, 09:01 PM
CF Veteran
Join Date: Jan 2010
Location: St Augustine Florida
Posts: 1,087
Year: 1992
Model: Cherokee
Engine: 4.0

Black Beauty build
---
Well I Guess I will call her Black Beauty ... as shes is very atractive looking... I bought her the way you see her.. just dirty as all get out and a severly blown motor..
The plans are to get a JY motor and do a quick rebuild and use as our daily driver.. Its my Gf and mine. We got a 1988 winnebago 34 foot i gutted and redoing inside for us and animals and we are going traveling around a little on a very small income.. will be living cheap and boondocking..
GF has a navigator.. and well its to big and automatic and well its a ford... so it cant be flat towed .. after looking around a few weeks we decided on this because motors were fairly cheap and this had alot of new stuf.. and well it didnt look to bad at all.
IT has new clutch, Master cyl and throwout bearing thing...rubicon 4.5 lift
31 x10.5 15 simulated beadlocks but terrain tires.. new shocks and leaf springs and coil... and a new custom bumper..
Aparently he did all this and 500 miles later blew up and it sat for a year till he put up for sale...
We paid 1600 and a old marlin 22 for her.. I think we did well...
Going to JY in morning get a motor and hope for best...
Pulled carpet out.. little rust but nothing to bad...
Well here are some pictures... I will update with more later... and i can not wait to go to some of the places i have seen in the trail seaction.. some of you have the whole world to yourself.. and i want some of it damnit ::}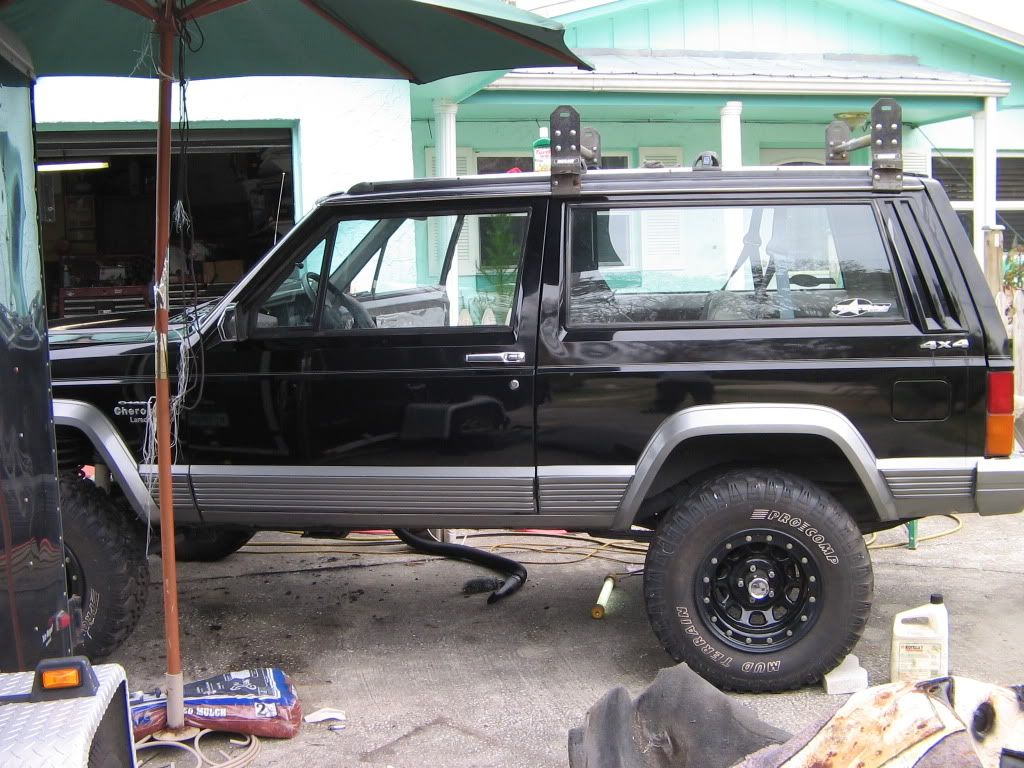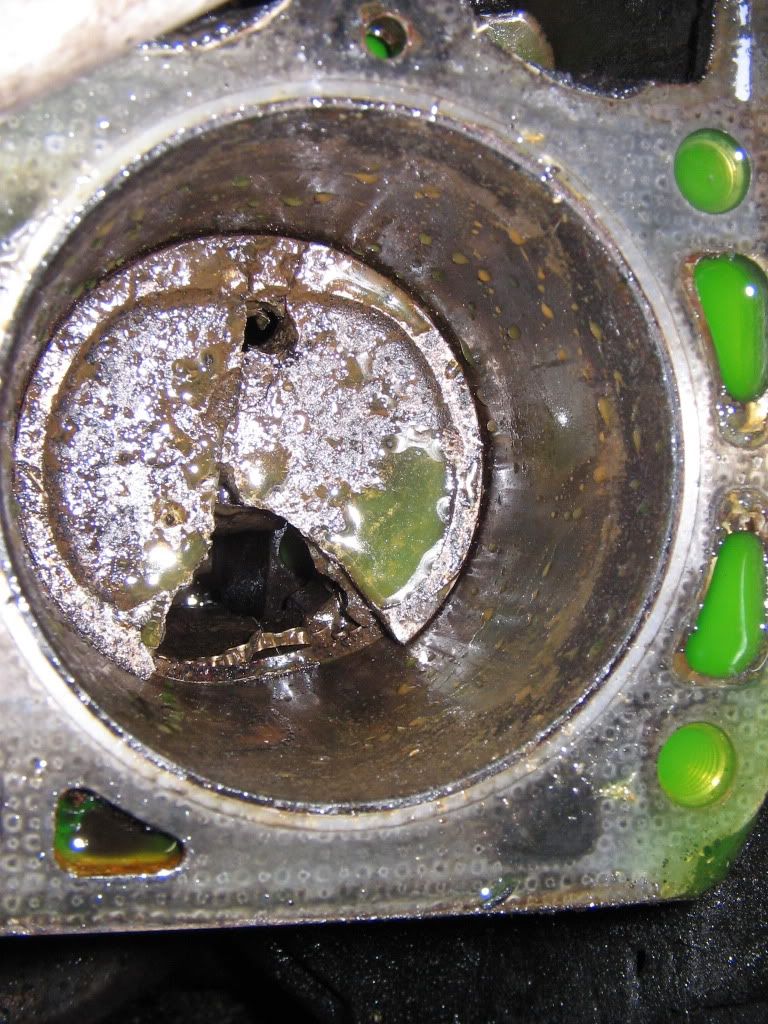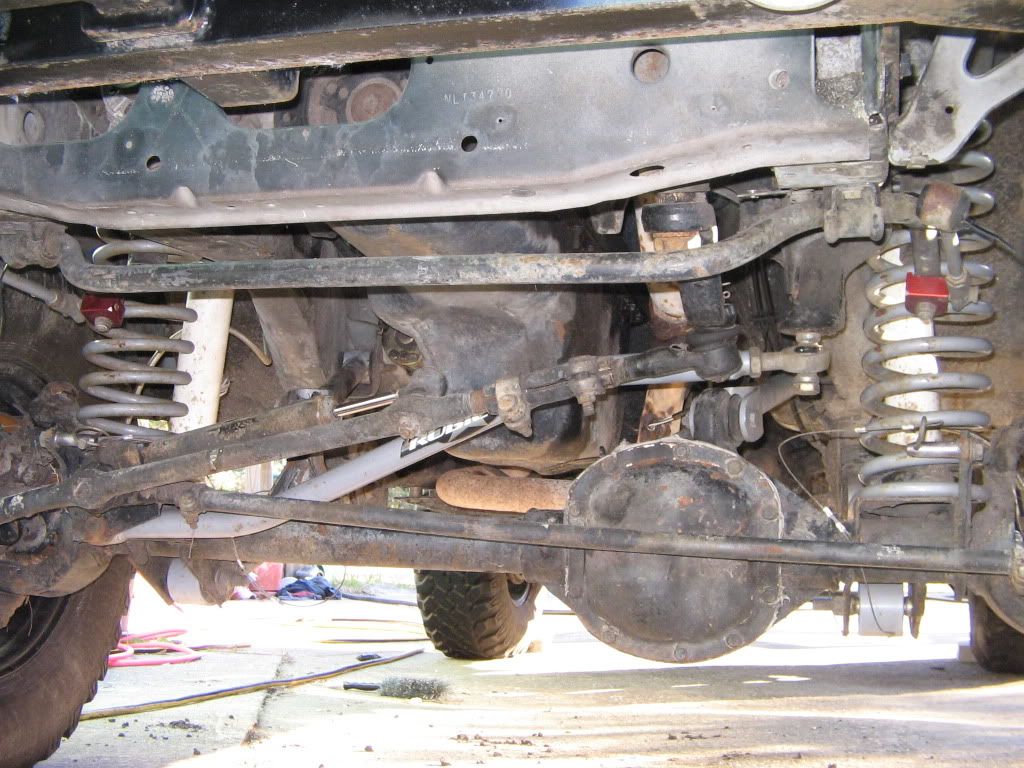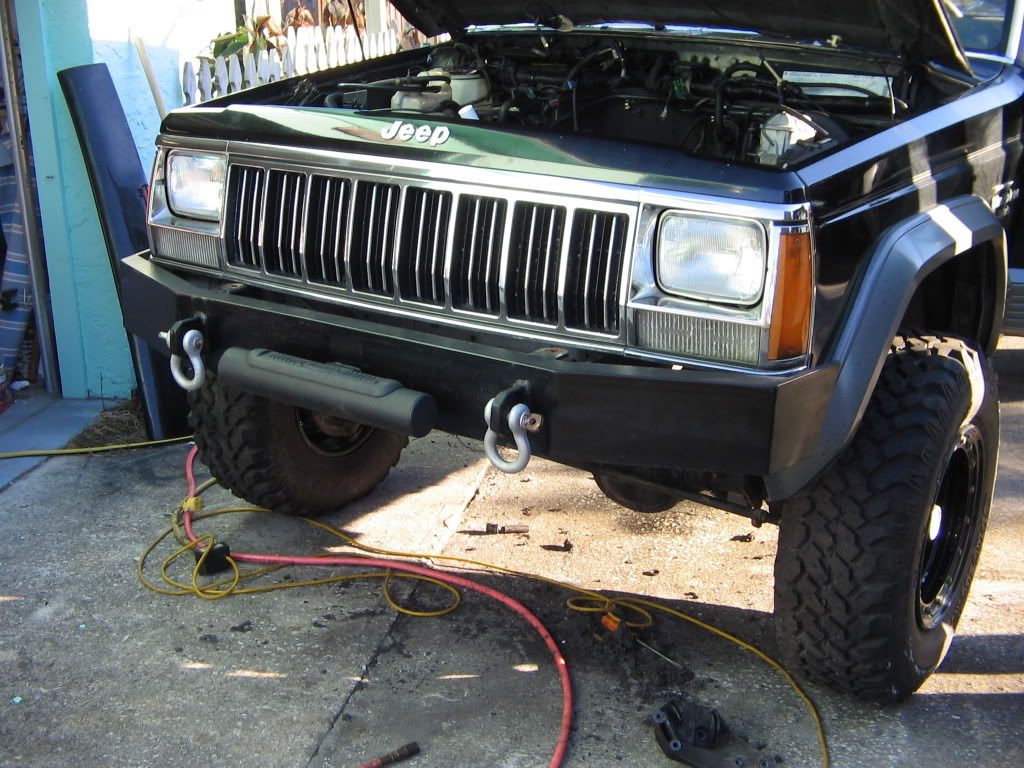 On the way home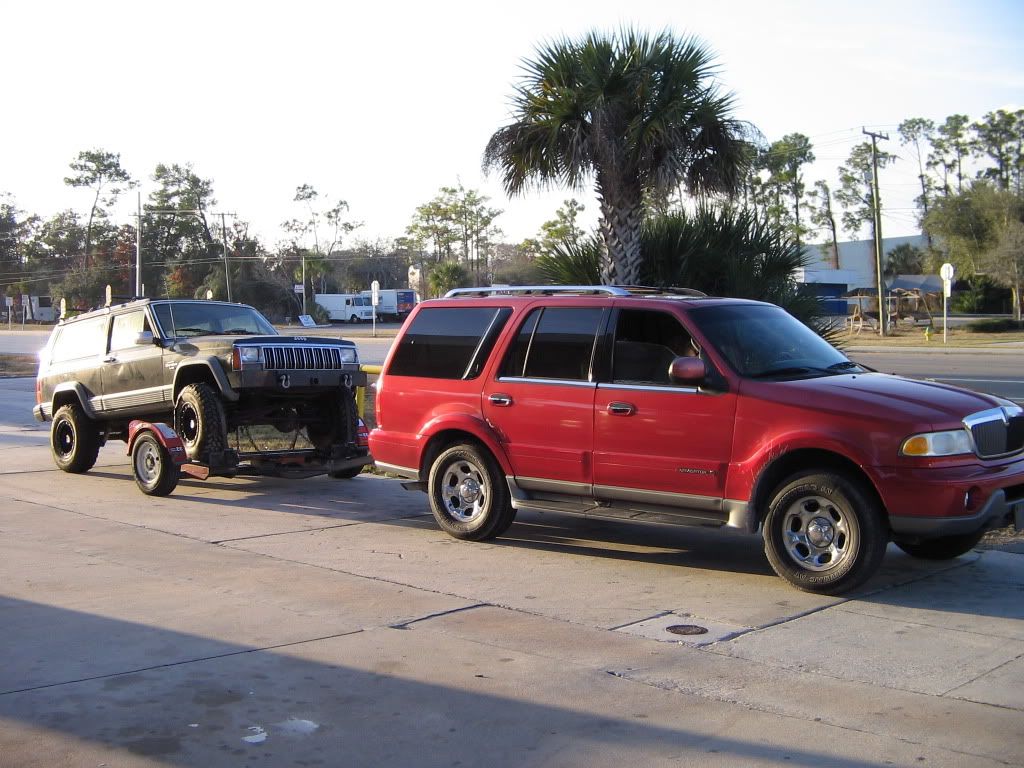 I hear the over head console is very rare?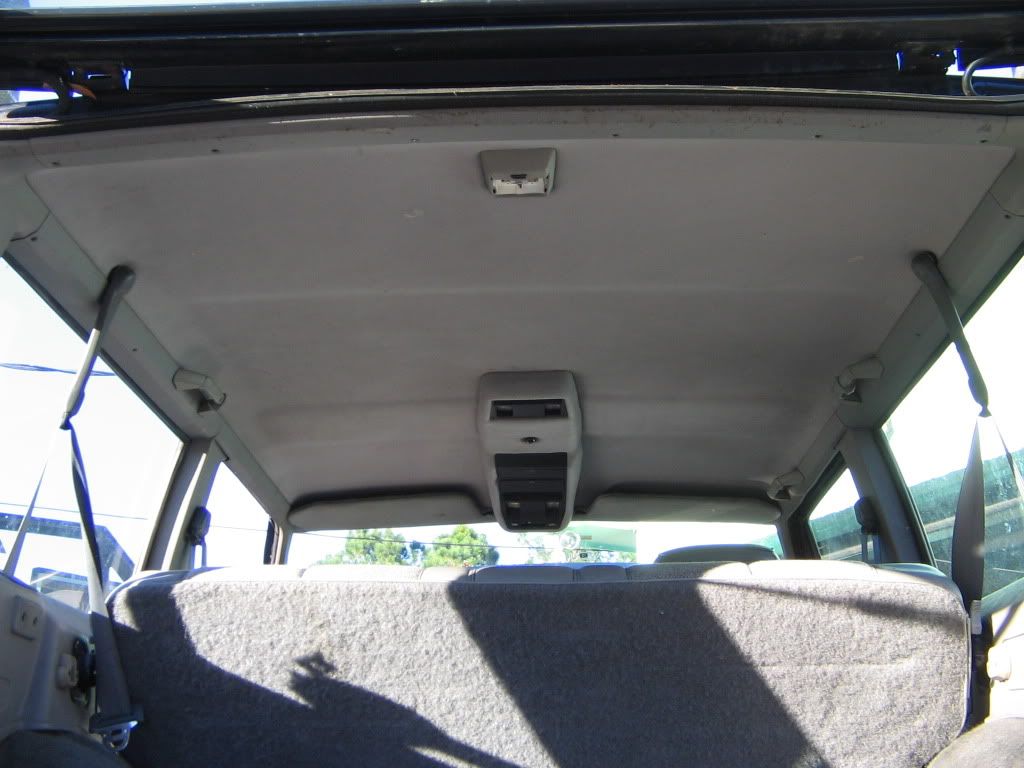 I just about got all this off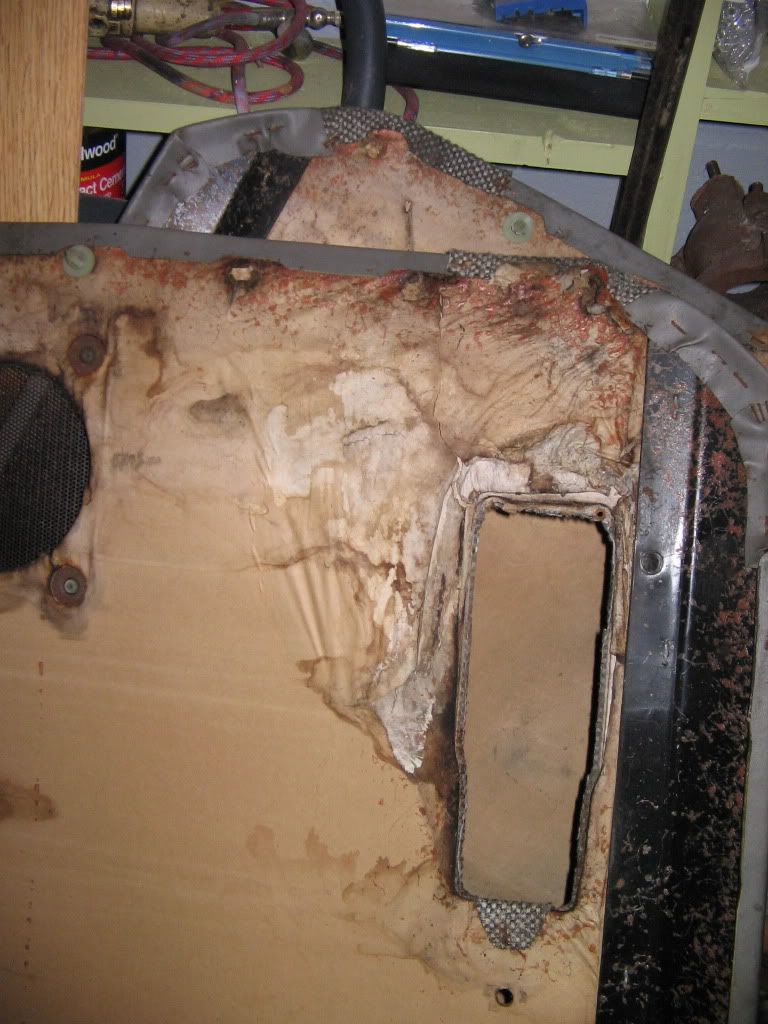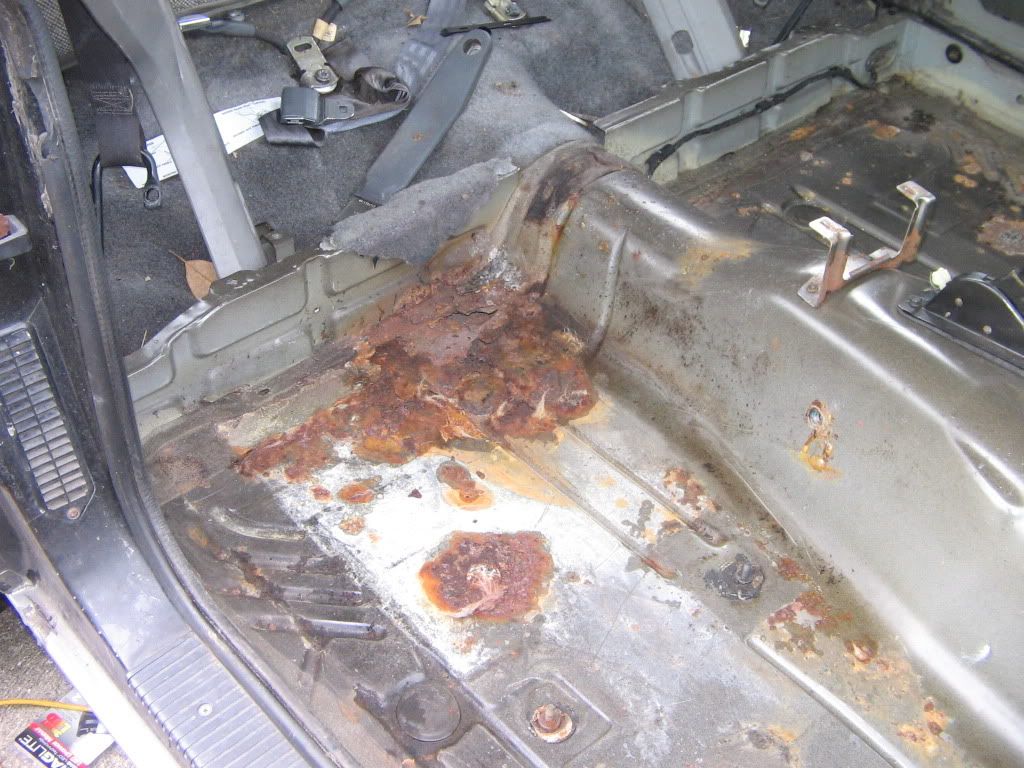 01-29-2010, 11:33 PM
CF Veteran
Join Date: Oct 2009
Location: south jersey
Posts: 1,474
Year: 1997
Model: Cherokee
Engine: 4.0

01-30-2010, 09:34 AM
CF Veteran
Join Date: Jan 2010
Location: St Augustine Florida
Posts: 1,087
Year: 1992
Model: Cherokee
Engine: 4.0

---
Thanks everyone... :} yea i like her.. cant wait to drive her for first time... was going to JY this am but its going to rain... so maybe tommorrow ill go pick a motor up...

01-31-2010, 02:28 AM
Seasoned Member
Join Date: Oct 2009
Location: crawfordsville, In
Posts: 342
Year: 1996
Model: Cherokee
Engine: 4.0

---
It looks clean. Nice ride!! Idk why ppl are saying the floorboards look bad because they don't. Surface rust is cake to take care of. It's the holes that are through your whole floor that sucks. You got a good buy I think. Let's see how much the rest of the work will dig your pockets though lol

01-31-2010, 03:59 PM
CF Veteran
Join Date: Dec 2009
Location: Harleysville, PA
Posts: 2,088
Year: 1998
Model: Cherokee
Engine: 4.0L I6 Powertech