99 Jeeposaurus ReX-J

11-03-2010, 03:41 PM
Junior Member
Join Date: May 2009
Location: NW Ohio
Posts: 59
Year: 1999
Model: Cherokee
Engine: 4.0

99 Jeeposaurus ReX-J
---
Suppp, my first vehicle, and my first love, is my 99 Jeep Cherokee Sport. In may of 2009 my band broke up, and I needed a vehicle. I had a slim budget, so I started looking. All I looked for were jeeps, and all I found was a 99 with 97k on it. It had new tires (31's), and a 3 inch lift on it already. It had a Rebuilt Title in Canada, which turned off Canadian buyers, and I'm from Ohio. I don't know why I was looking in Canada, but it worked out. I drove up to Sarnia, ON, gave him 2k in cash, and drove away with my Bill of Sale. Interesting enough, the border looked for drugs in the Jeep, then just let me go. It all went pretty seamless, Canadian inspection is much stricter than USA I guess, so they just gave me a clean title. The guy worked for a junkyard that I bought it from, so I know its a little bit of a Platypus, but I'm ok with that. It looks great and runs like a top. Heres what it looked like the day after I got home and got my temp tags.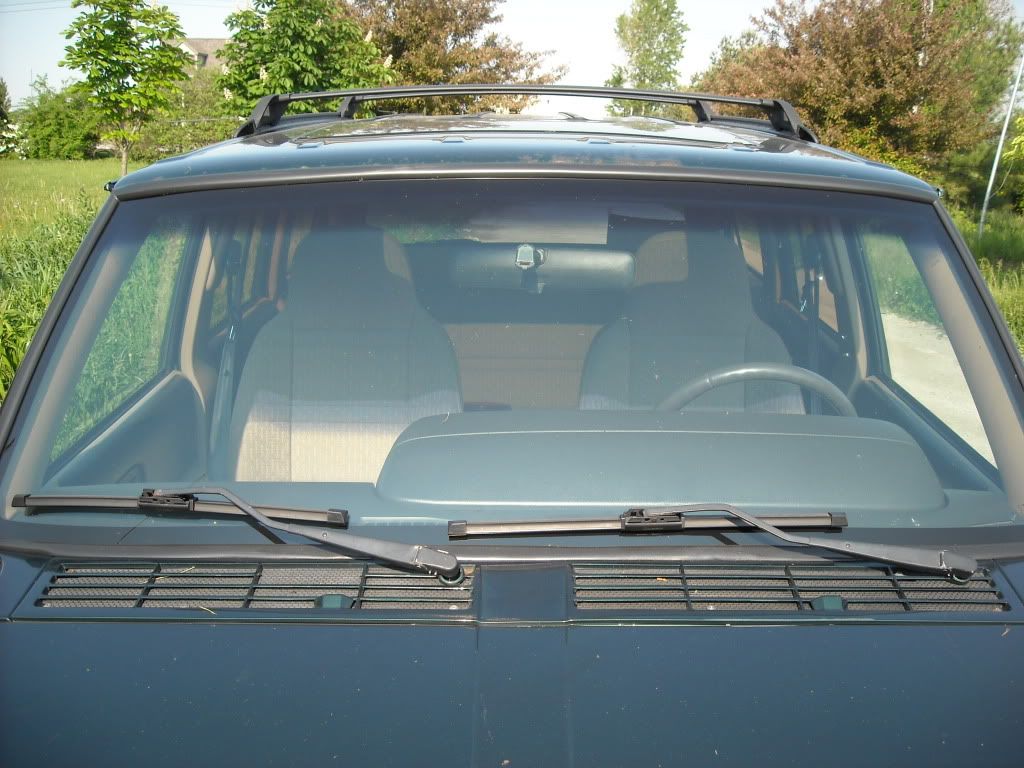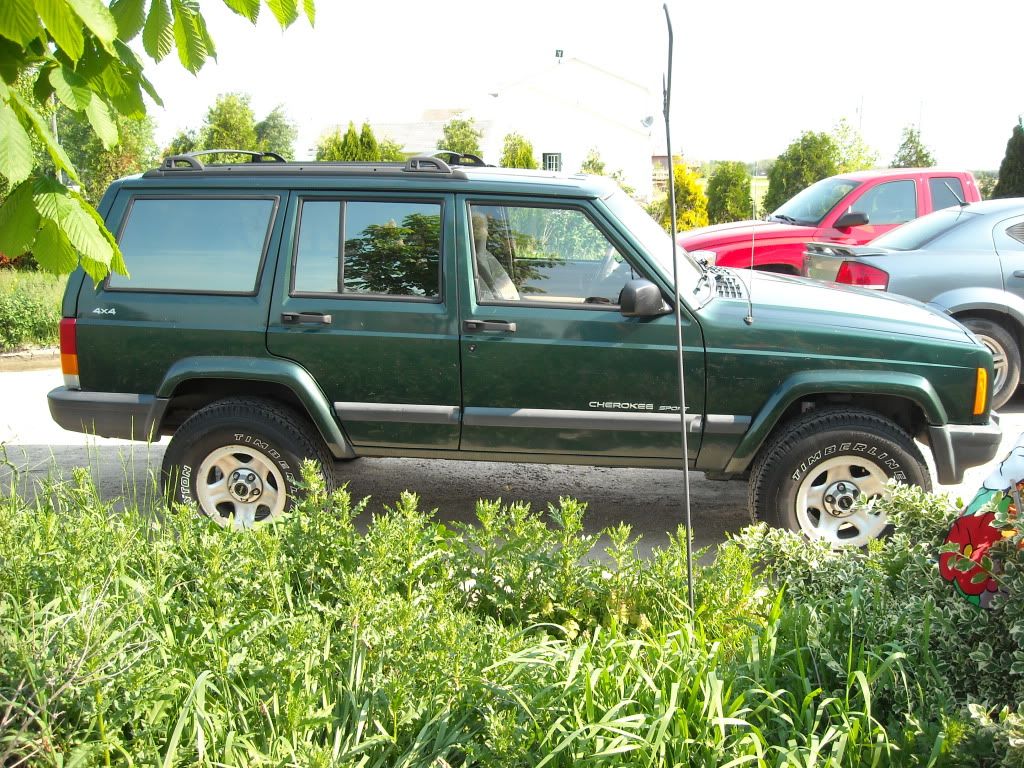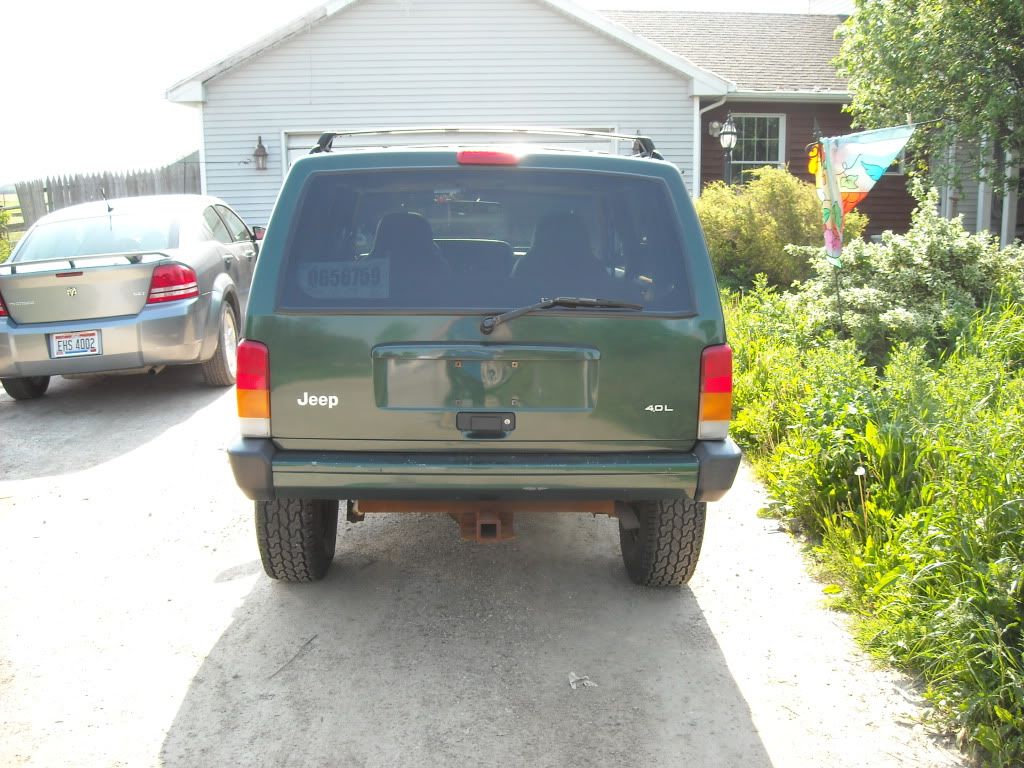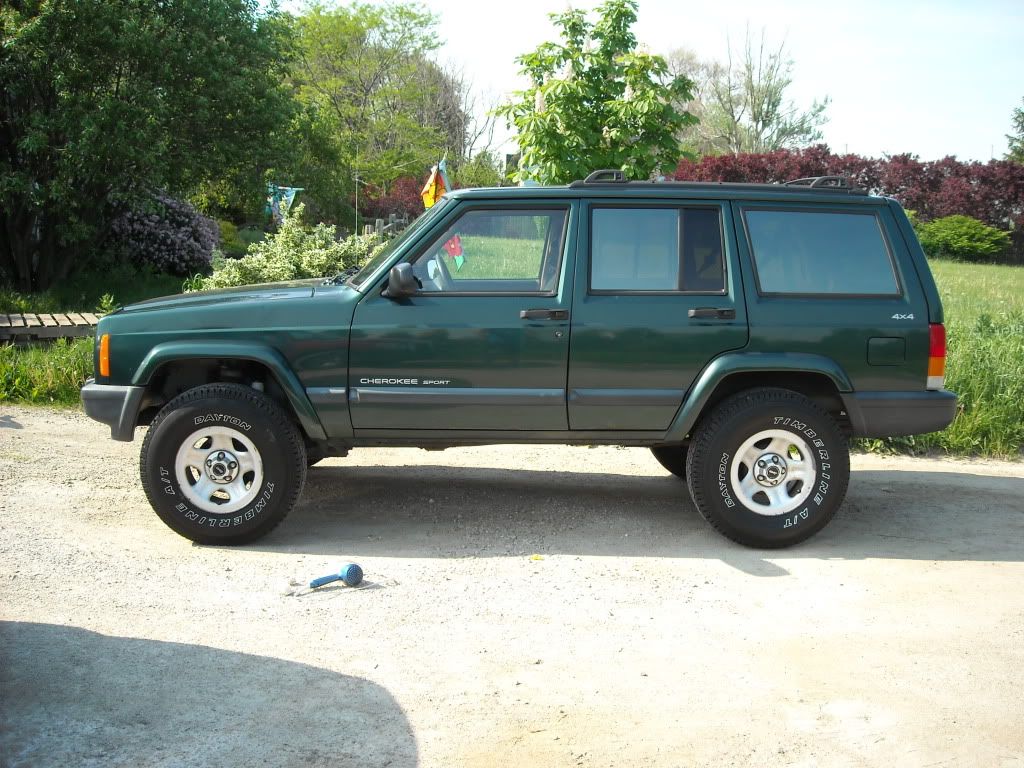 First thing I did, was took off the door molding and used
https://www.cherokeeforum.com/f51/si...ng-guide-7995/
to paint my wheels.
Then, in one big swipe, I bedlined my bumpers, bumper ends, and used VHT NiteShades and spray paint on my tailights and side marker lights. Heres what I had.
Just wheels done.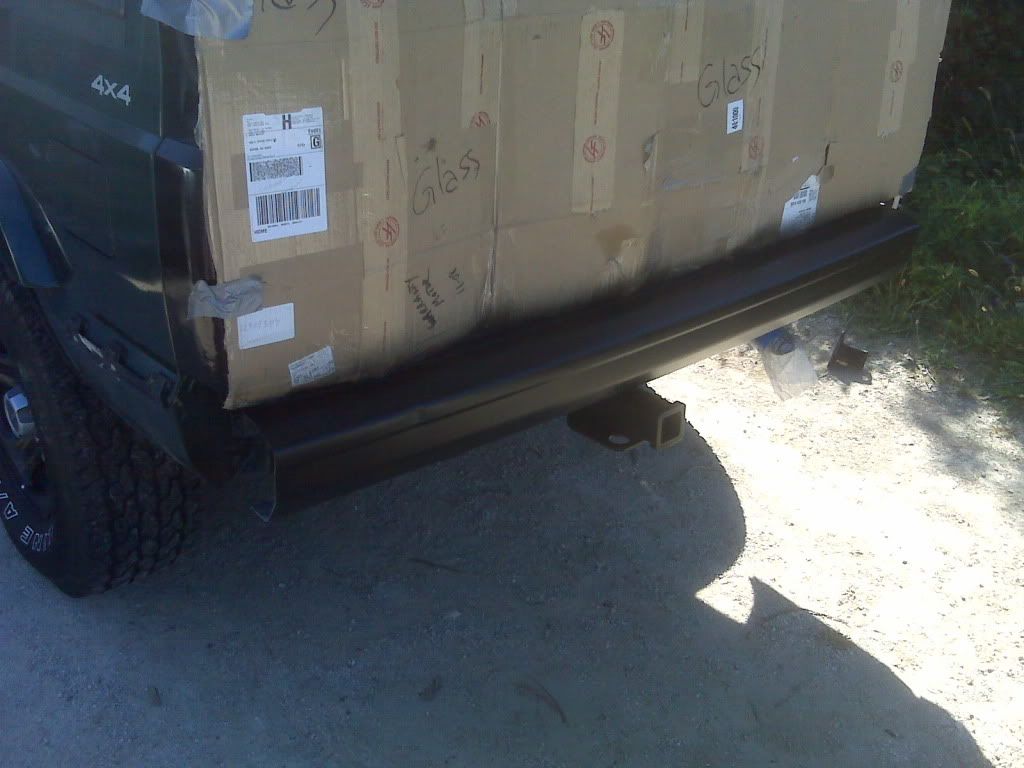 Rear bumper being done.
Taillights taped off to be NiteShaded.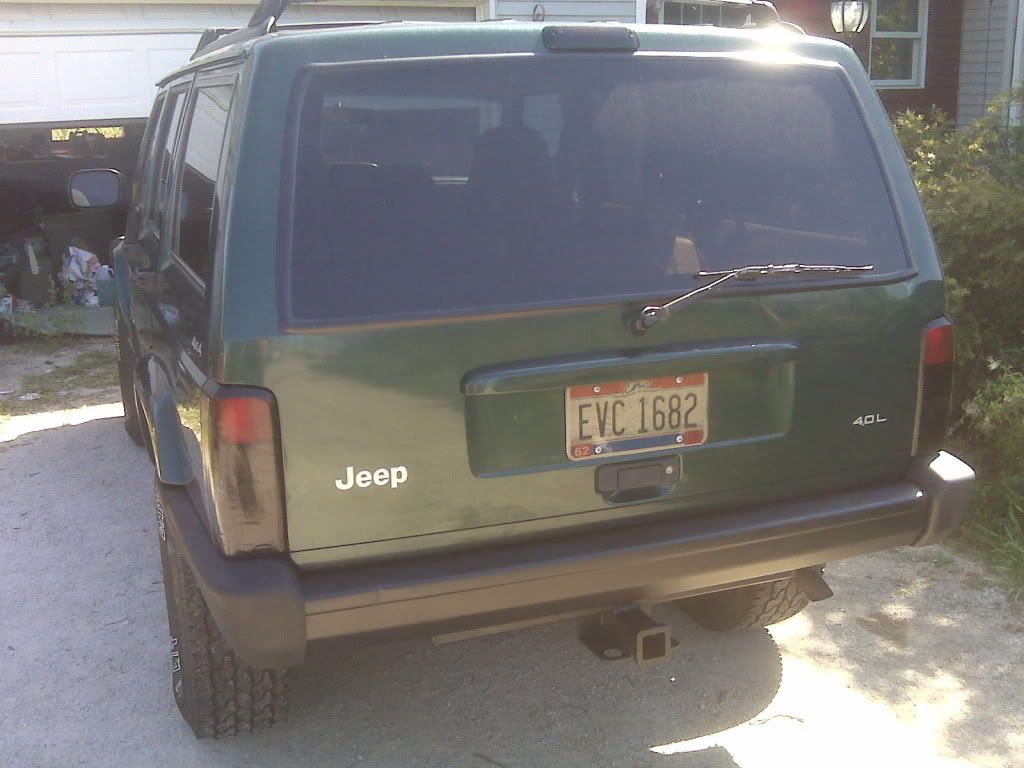 From behind, bumper and tails done.
Since this, I've added power leather seats, and extra reverse lights, I thought mine would be bright enough through the NiteShades. I also just recently Switched out the Rear power and vent glass from the "Smoke" factory tint, to the black. Next are the two fixed rear windows. I just have to figure out how to get those puppies out. =)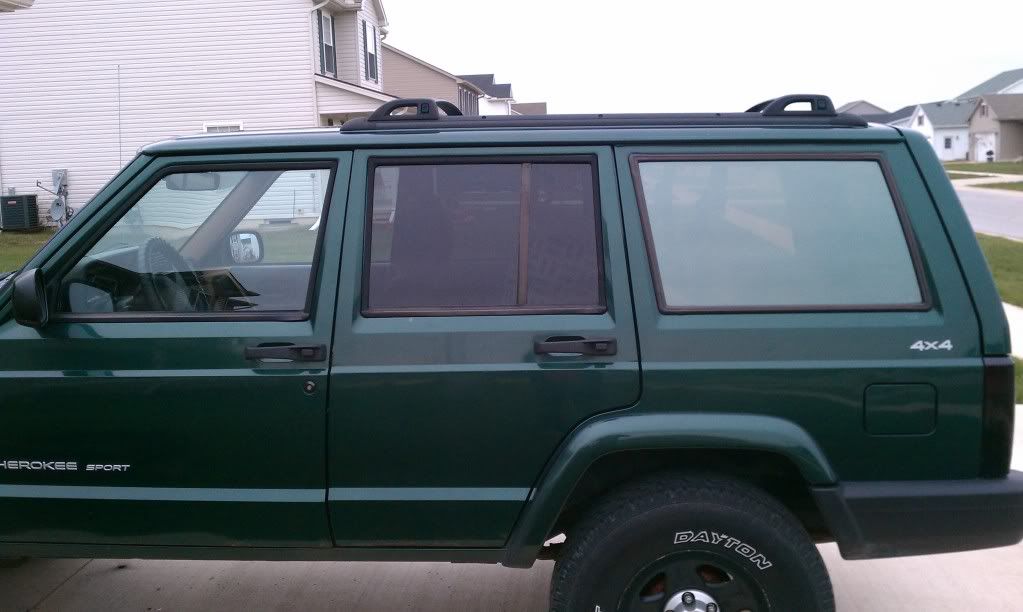 11-08-2010, 04:16 PM
Seasoned Member
Join Date: Mar 2010
Location: Lakenheath, Suffolk
Posts: 470
Year: 2000
Model: Grand Cherokee
Engine: 4.7L

---
i don't know if all jeeps were wired for power seats or not, but i would take a looksy under your carpet and see if there is a plug under there..you might get lucky. Jeep looks good great find man, and i thought i got lucky with my 1000 dollar jeep.

11-09-2010, 09:28 AM
Junior Member
Join Date: May 2009
Location: NW Ohio
Posts: 59
Year: 1999
Model: Cherokee
Engine: 4.0

---