89 XJ, Its my Turn. Lets Build

03-15-2010, 02:57 PM
Member
Join Date: Feb 2010
Location: Huntsville Al
Posts: 186
Year: 89
Model: Cherokee
Engine: 4.0

89 XJ, Its my Turn. Lets Build LOL STOCK PICS ADDED look at the tag
---
BTW THESE STOCK WHEELS AND TIRES ARE FOR SALE WHEN IM DONE FOR 100 BUCKS IF YOU WANT THEM
Ok, so here I go, I have an 89 xj, stock as all get out, So, I decided to order sone parts.
Today I got My 4.5 Rough Country from ups, While I do the lift, I have ordered a Polyurethane Bushing Kit to replace everything that the lift doesnt cover and to make sure I have extras, found it for 90 bucks shipped with a 5 year warranty.
I went with the Cragar V-5 Wheels, 15x8 3.75 back Spacing. Soft 8's are everywhere, I love them, but there like mustangs, look around and see 4 in one block. Window D's, just not crazy about the wagon wheels, had them on my YJ.
Im about to goto the Scrap yard now and pick up some tubing and such, for the bumpers front and rear, and maybe a swing out tire carrier. Gotta love having a welder laying around!!!!!!!!
Scored some brand new Buckshot Mudders From Craigslists yesterday For 150 bucks!!!!!!!!!!!!!!!!! The **** are still on them, the guy couldnt get them to fit on the truck he bought them for????????? My lucky day I guess.
Also found some really nice seats from a 93 xj that I am going to have to fab mounts for. Ive never done a build thread b4 so bare with me if its a little off. Any advice or questions just shout it out.. Picks as I do them. Im going to start in about a week or so.
---
Last edited by semperfi96; 03-16-2010 at

10:17 PM

. Reason: picture

03-15-2010, 08:22 PM
Member
Join Date: Feb 2010
Location: Huntsville Al
Posts: 186
Year: 89
Model: Cherokee
Engine: 4.0

---
Well heres some starter pics, of the parts. Ill post the jeep tomorrow, no pics yet lol.
Graigslist steal!! 150 bucks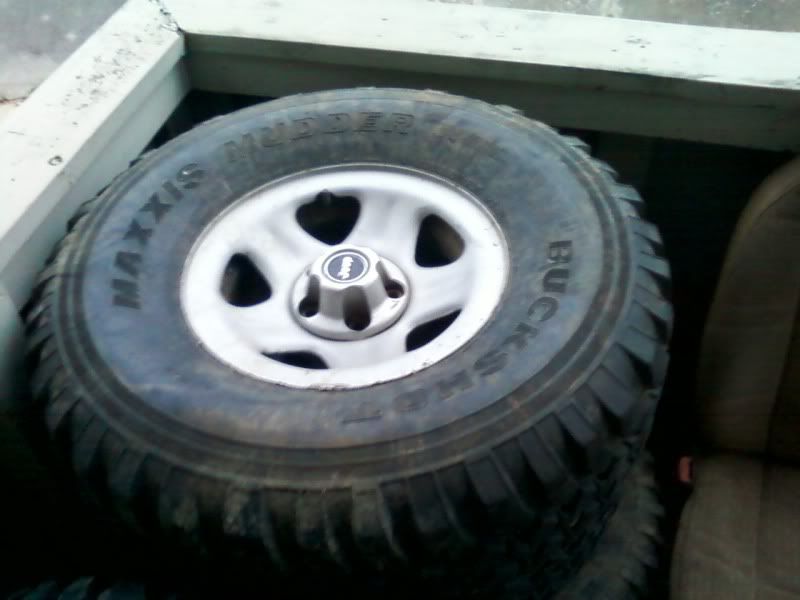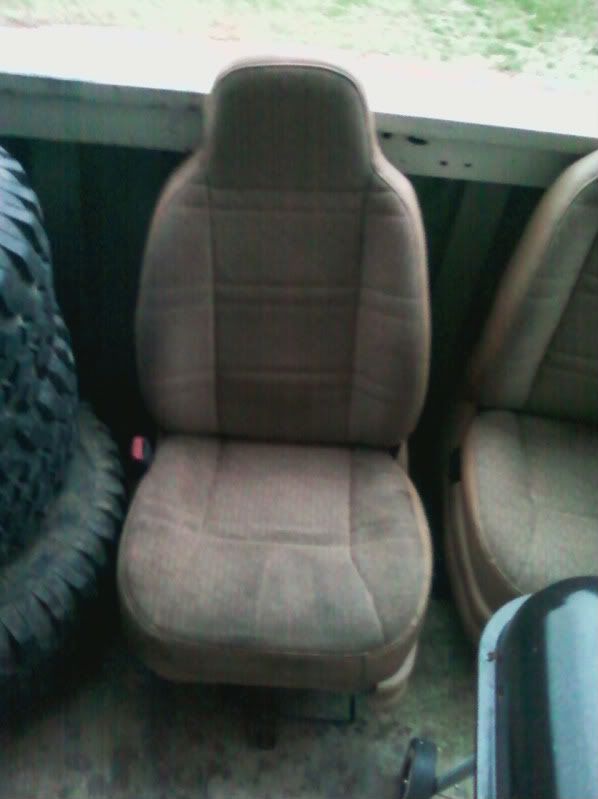 Got the lift today, along with a sound bar. not sure Im goina use it. just couldnt pass it up for the price
---
Last edited by semperfi96; 03-15-2010 at

08:36 PM

.

03-16-2010, 10:14 PM
Member
Join Date: Feb 2010
Location: Huntsville Al
Posts: 186
Year: 89
Model: Cherokee
Engine: 4.0

03-16-2010, 10:29 PM
Member
Join Date: Feb 2010
Location: Huntsville Al
Posts: 186
Year: 89
Model: Cherokee
Engine: 4.0

---

03-16-2010, 11:21 PM
Senior Member
Join Date: Jan 2009
Location: Cullman Alabama
Posts: 734
Year: 1998 1992 1991
Model: Cherokee
Engine: All Inline 6 4.0

---

03-17-2010, 08:47 AM
Member
Join Date: Feb 2010
Location: Huntsville Al
Posts: 186
Year: 89
Model: Cherokee
Engine: 4.0