CT jeeps roll call

04-23-2011, 12:01 PM
CF Veteran
Join Date: Oct 2009
Location: Northeast CT
Posts: 1,640
Year: 99
Model: Cherokee
Engine: 4.0

04-23-2011, 04:15 PM

---
Hey, I'm Ian from New Haven. I'm more of a subie guy and I picked up a 2000 XJ of my friend so I have something to drive while I slowly ( i'm broke haha

) build a motor for my subie. But since I can't leave anything alone I did a 2" lift with spacers and shackles, Procomp black wheels with 30" tires sky jacker shocks, head light conversion with HID's, LED interior lights, added an amp and 10" sub to the stereo that was already there with better speakers front and rear and head unit, power slot rotors and hawk pads ( over kill yes ) with steel braided brake lines and I have been fixing all the stupid little bugs with the jeep. Just trying to keep it simple.
I would like to go off roading one of these days, but I'm not looking to go crazy or break anything.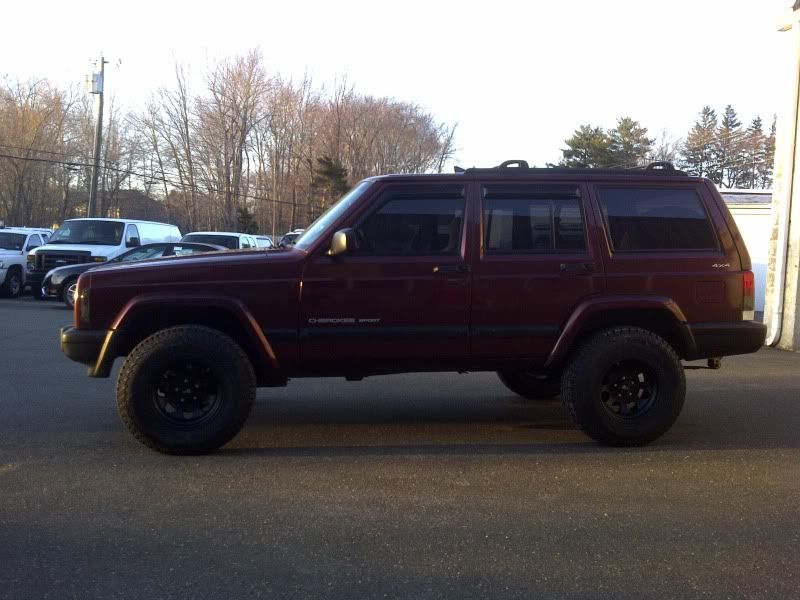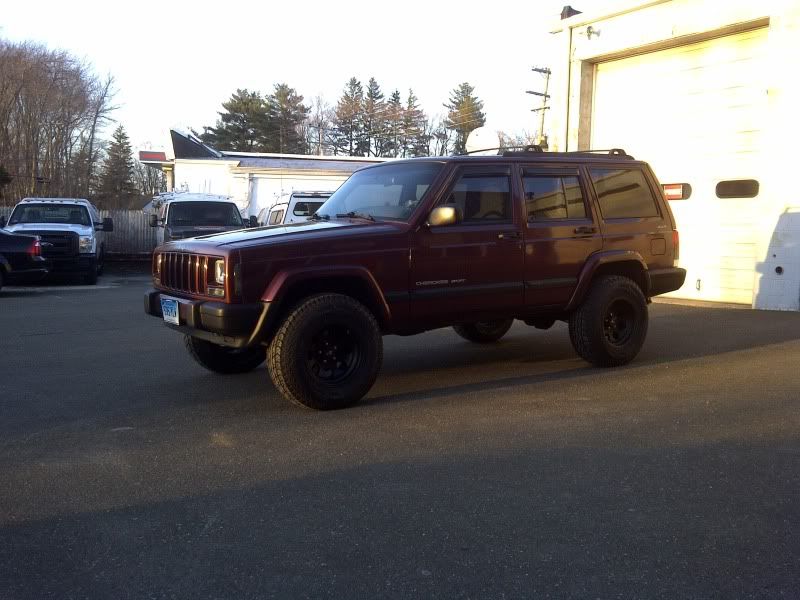 ---
Last edited by Ian; 04-24-2011 at

06:44 PM

.

04-27-2011, 05:00 PM

---
Mike Also from Wallingford, been to hebron a few times which is goddamn awesome ! also went to rausch with greenmj. if you wanna do some wheeling let me know, im always down.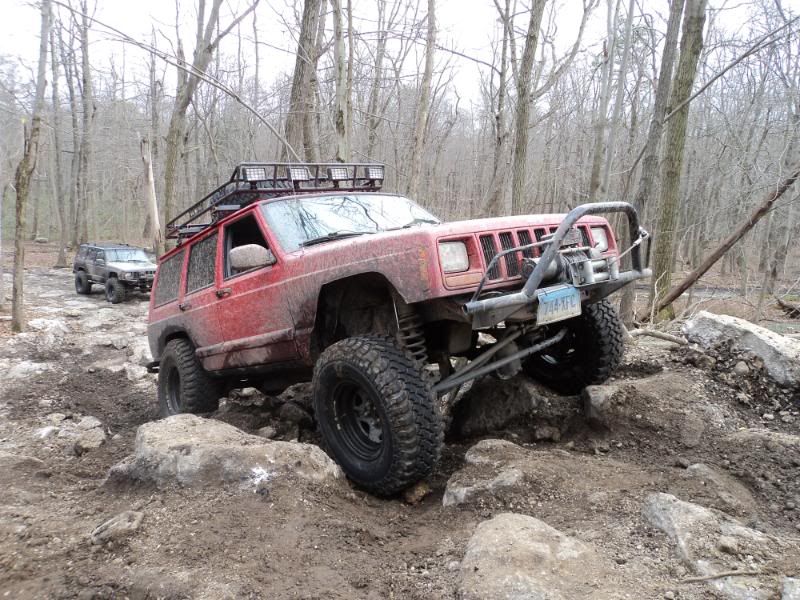 ---
Last edited by xjfreak87; 04-27-2011 at

05:02 PM

.

05-22-2011, 05:40 PM

---
hey Mike, were you at Dunkin Donuts today in Wallingford by Walmart? If so i drove by you in a blue 96 XJ, 3in lift with swampers.
---
Last edited by Reaper; 05-22-2011 at

05:42 PM

.

05-23-2011, 05:49 PM

---
Jeremy from the dirty den, Meriden.....owned my lil xj for about 8 years...had some mechanical issues & it became impractical to commute 180 miles a day, so unfortunately she ended up sitting for about 5 years (while my attention turned to an 05 mazda3, surprisingly pretty bad-*** whip)....fortunately, recently freshened up the engine to get her back on the road, & slowly completely over-hauling the drive-train & suspension......HOLLERRR

05-24-2011, 11:08 AM

05-24-2011, 11:35 AM

---
Originally Posted by 00jepxj

mike from plainville if yu like rocks pm me and maybe we could meet and wheel we go to secret trail at 12 ish wheel till 3 cook eat and wheel till dark every sunday
I got a good rock crawling setup at my house in Hebron we are goin out there this sat if you want to come out. Ull need a rear locker and 33s at the least

05-24-2011, 12:38 PM

---