COS's Labor Day Outting 2011: tons of pics!

09-26-2011, 07:03 PM

COS's Labor Day Outting 2011: tons of pics!
---
Sorry, it has been quite crazy round here lately, so a wheeling trip in the midst of a move sounded like a great idea....NOT!! Trip was planned a long time ago, and the move was spur of the moment, so I kept the plans, to hell with it all!! We went to Ouray, Colorado. We camped for six days, and wheeled 4 of the six. The wheeling is mild to moderate, at best, but the scenery is unbelivablely beautiful! Pictures do nothing but make me want to go back...
Getting to camp. The Jeep rode a good 2-3 inches lower in the back with all the gear! What a great vehicle! Drove it loaded like a pack mule for 250 miles, parked it, and unloaded it, and wheeled for 4 days straight, then loaded it back up, and drove it home!! No mechanical issues what so ever!!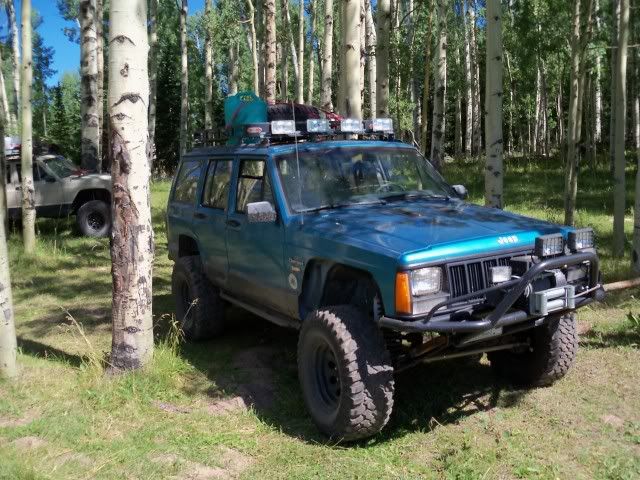 Some shots from camp, Sawtooth Mountains: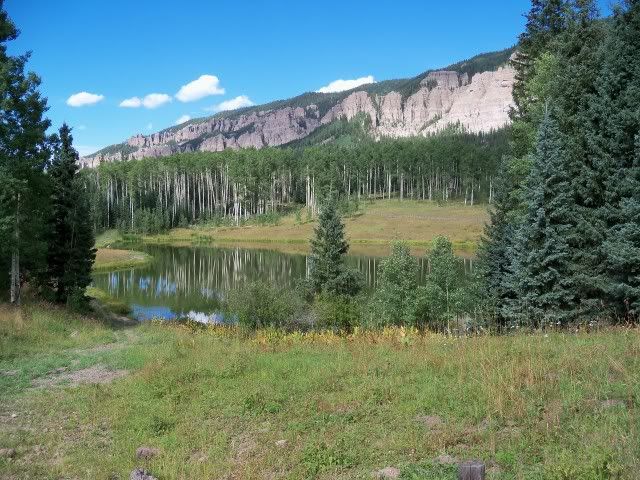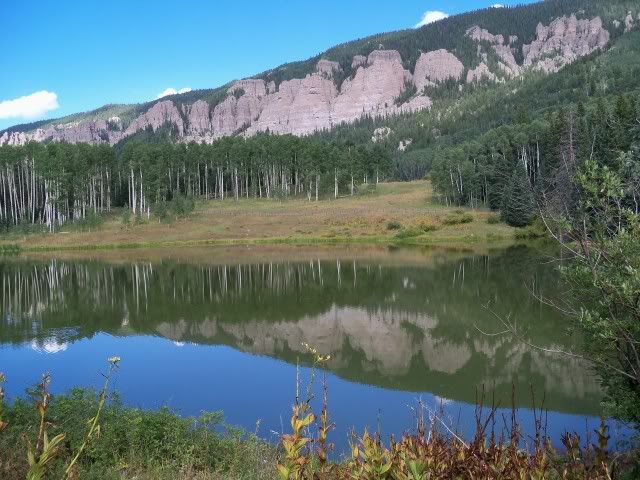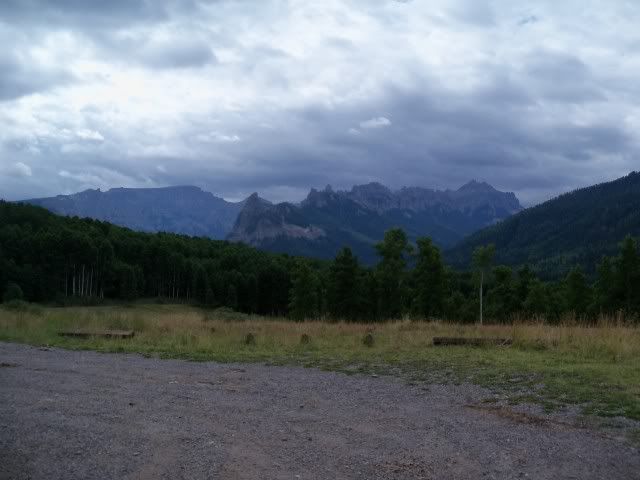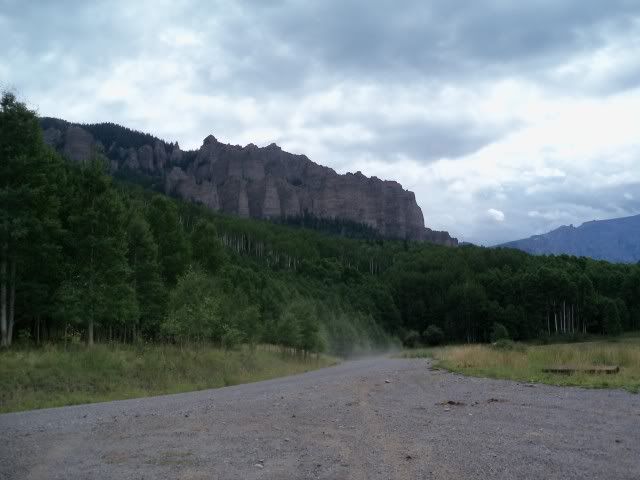 09-26-2011, 07:11 PM

Pt. 2
---
Day 1: Yankee Boy Basin, Governor Basin, Sydney Basin:
Very foggy/rainy, but still stunning!!
On the way...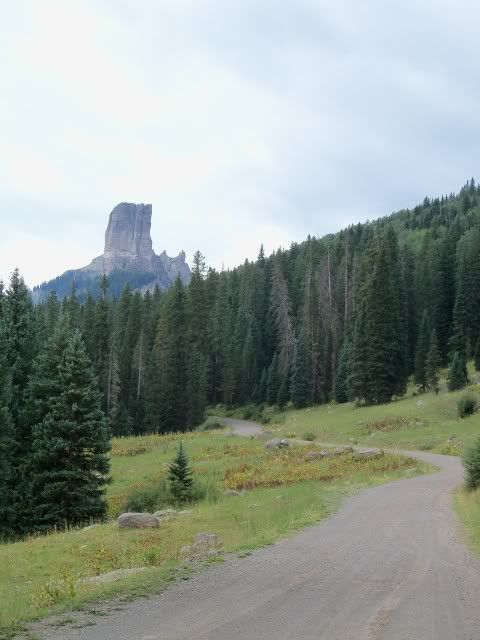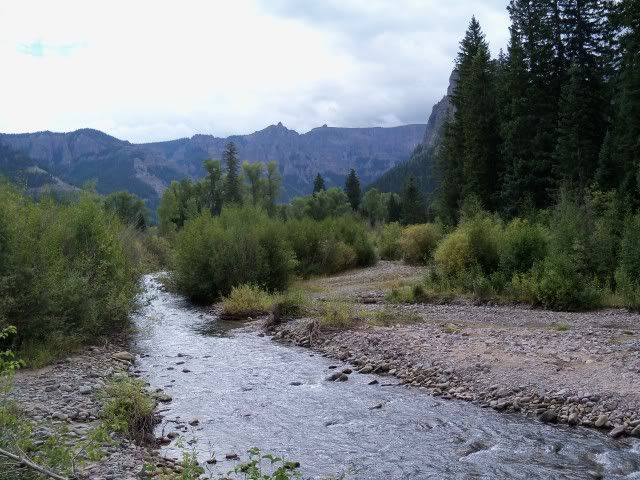 The roads up here are no joke!! This was wide, by these standards!!
Not kidding!! This cliff has claimed several lives. It was an eery place to hang out, and we left after paying our respects...yes, that is a vase on the ground!
The agony of defeat...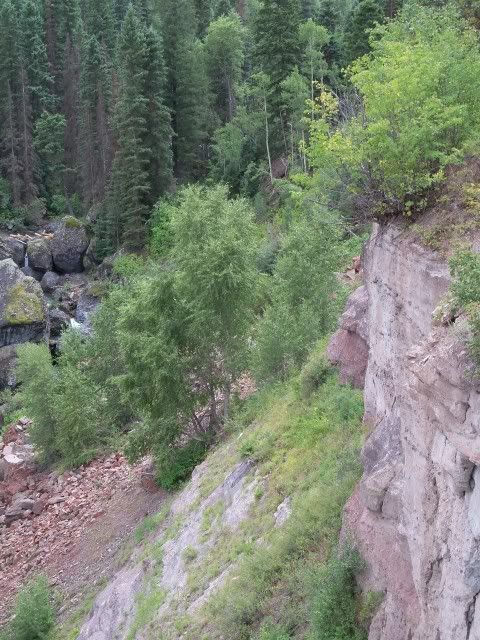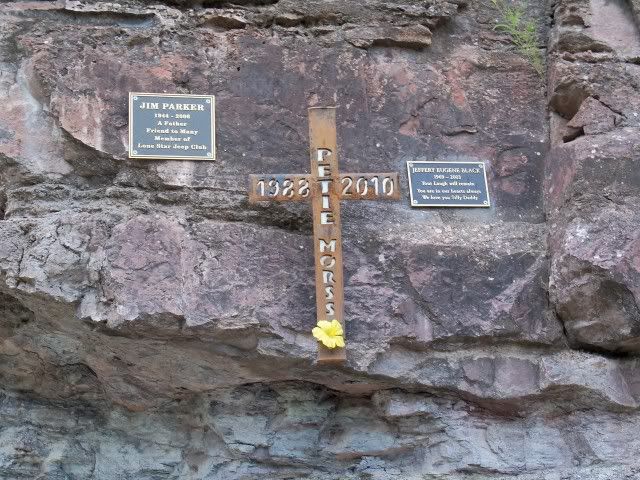 Did I mention the roads...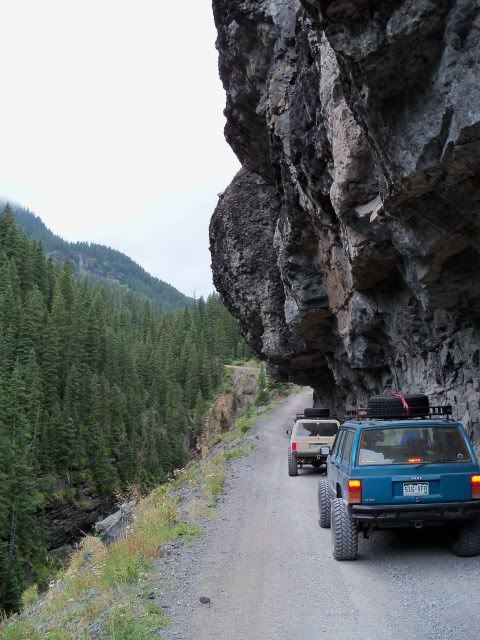 Stopping for a quick break: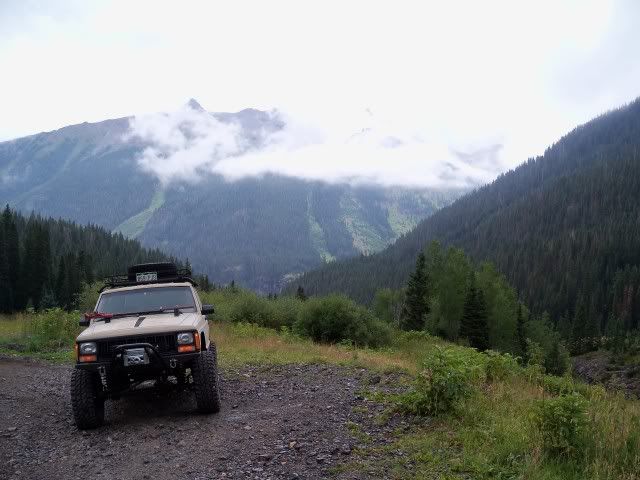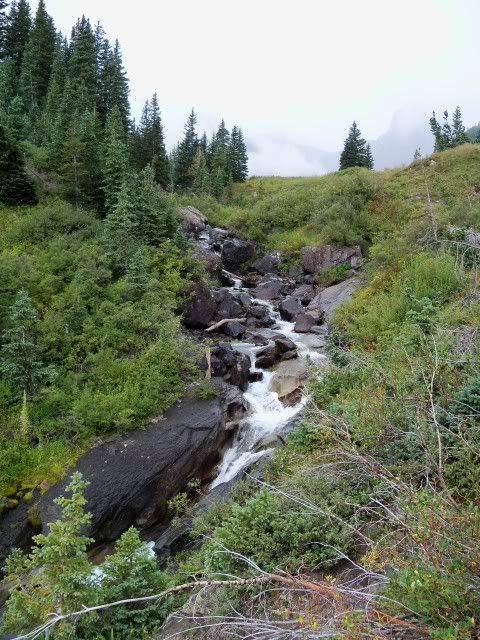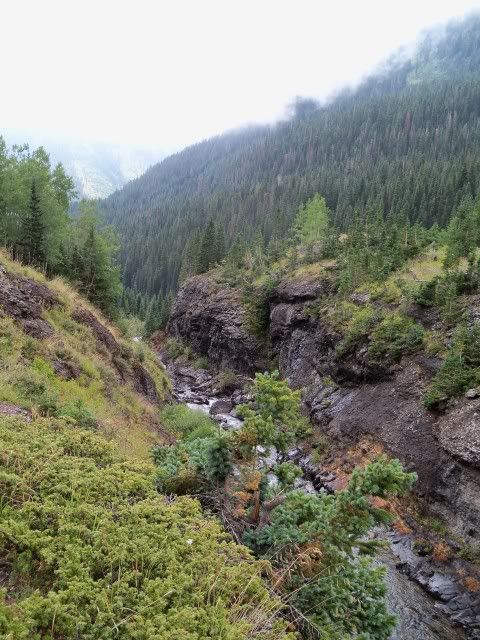 09-26-2011, 07:21 PM

Pt. 4
---
Jeep ***** Shot: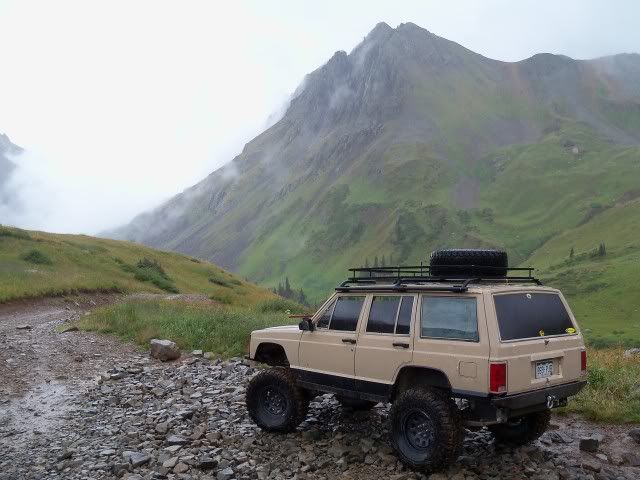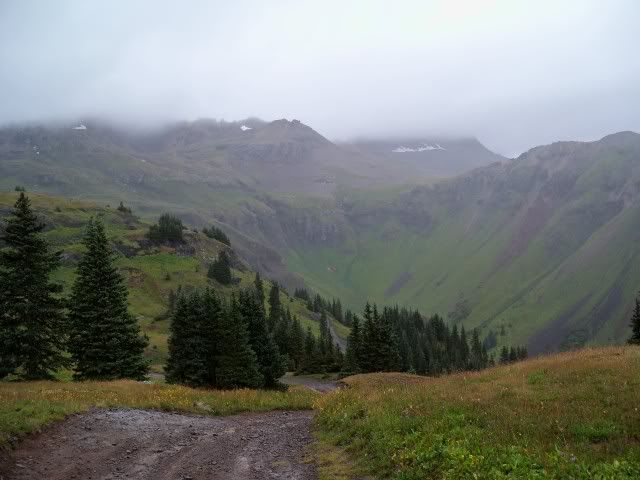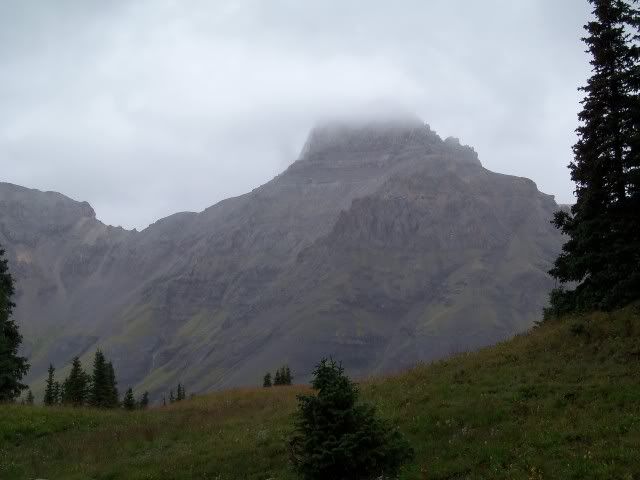 It started getting very thick, and pictures were a waste of time....sorry!!
Back at camp, and the weather breaking...what perfect timing!!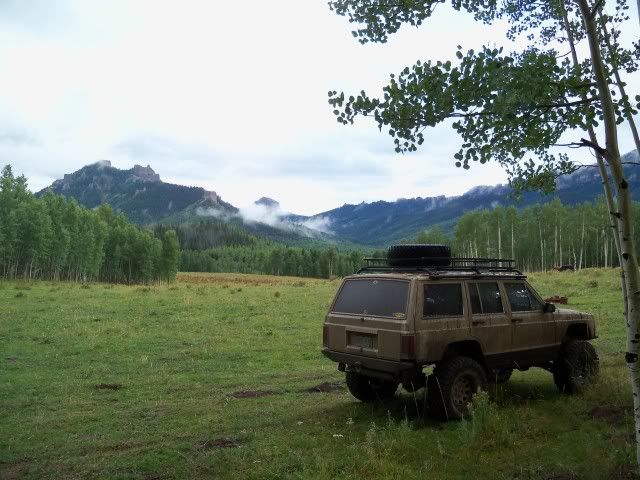 Not a bad veiw from the living room, well at least the living room for a few more days!!
Due to some t-case issues, my partner had to bail on the trip, so I was going to be alone for the remainder.....change of plans!! We had planned on running Black Bear Pass, and Poughkipsee Gulch, both are the more challenging trails in the area! Since were going to be alone, aside from anyone on trail, we decided to do some mild stuff.

09-26-2011, 07:33 PM

Pt. 6
---
Who put all these ugly mountains in my way??!! I can't see anything!!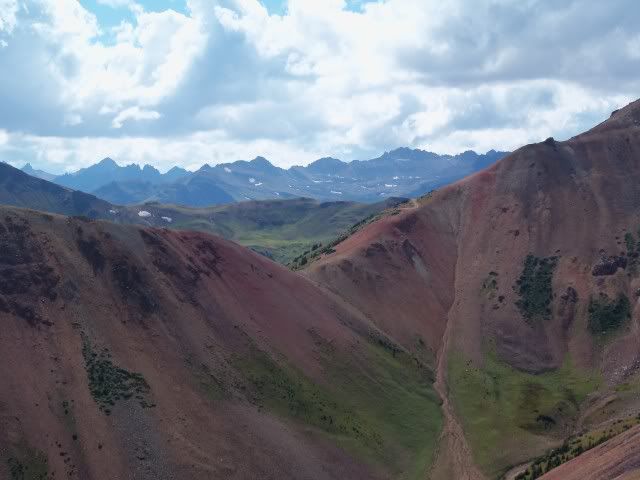 Looking down, on the little outhouse we were just at: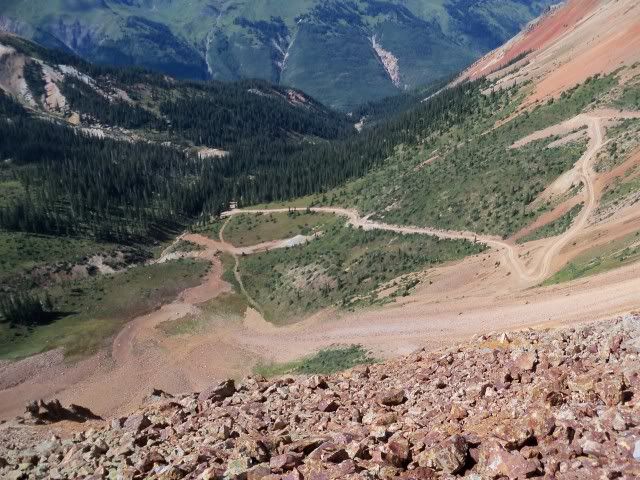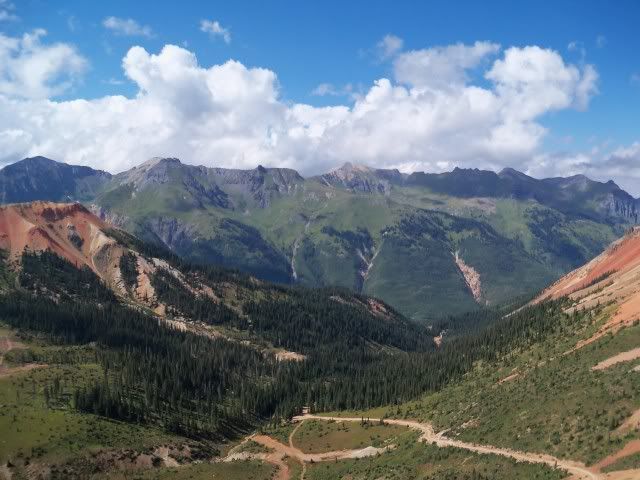 Looking down on Silverton. Very cool little mountain town!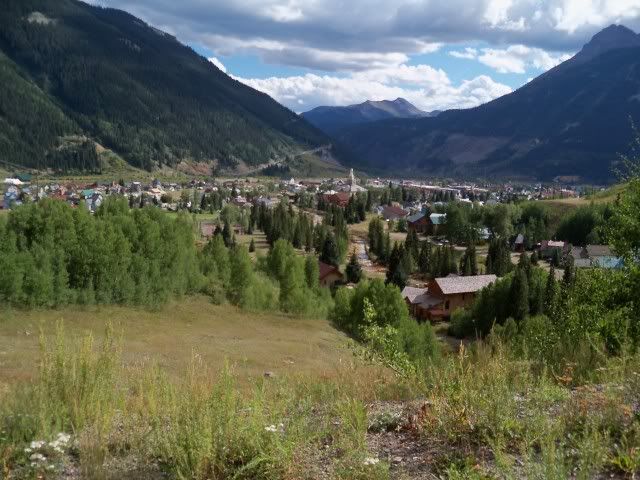 Coming up the south side of Red Mountain Pass on HWY 550: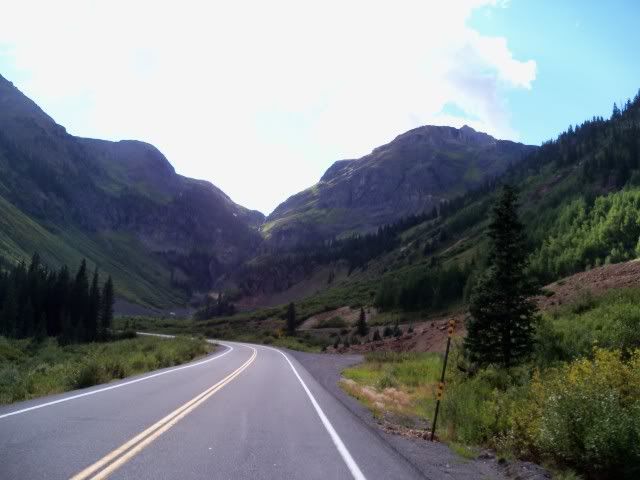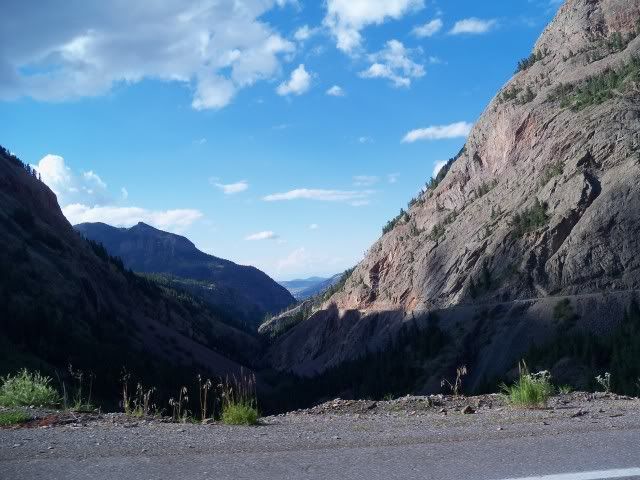 No room for failure on the HWYs around here either....like gaurdrails, don't come here!! There are drops of this HWY that took my breath away....and I live here!! NUTS!!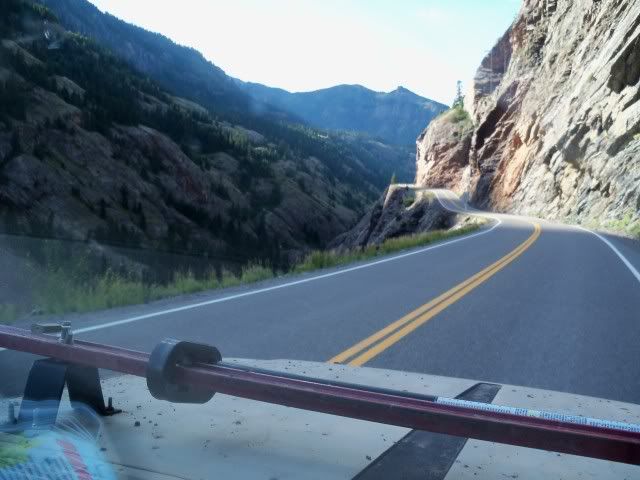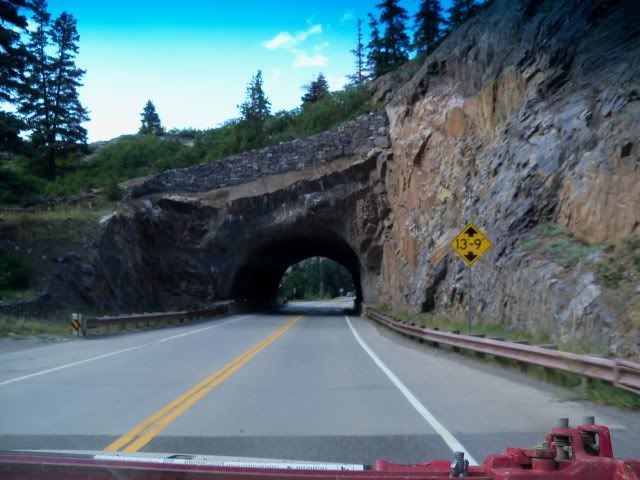 Made it back to camp, dog assed tired!!
Cue Mr. Jack Daniels please...
NOW THAT'S A FIRE!! Having a chainsaw, and a good axe, makes all the difference in the world!!

09-26-2011, 07:38 PM

Pt. 7
---
Well....good mornin ladies!
How do you take your coffee ma'am??
Open range round these parts pilgrim...
Some shots around Ouray: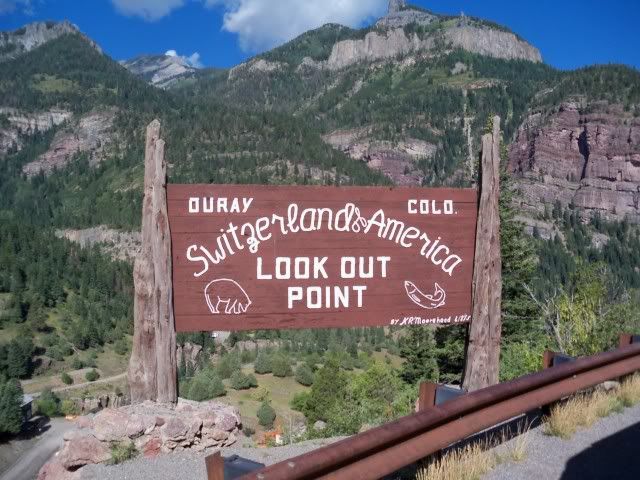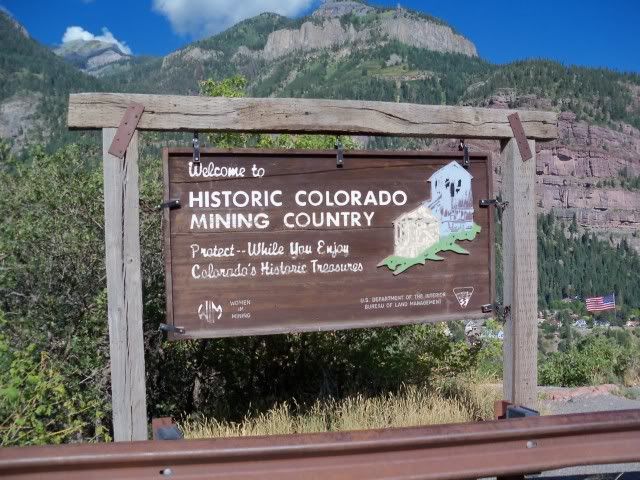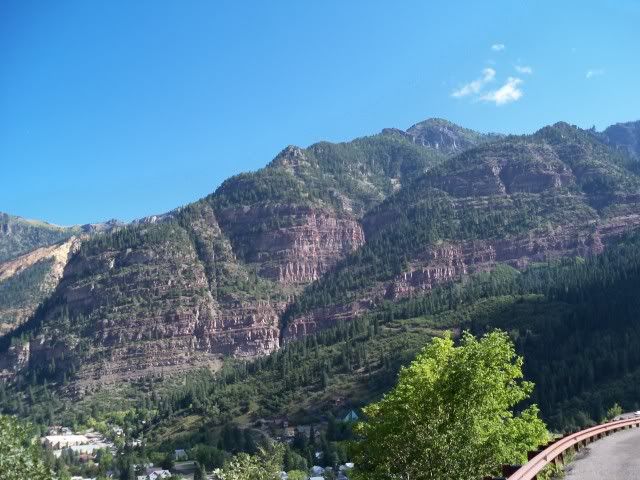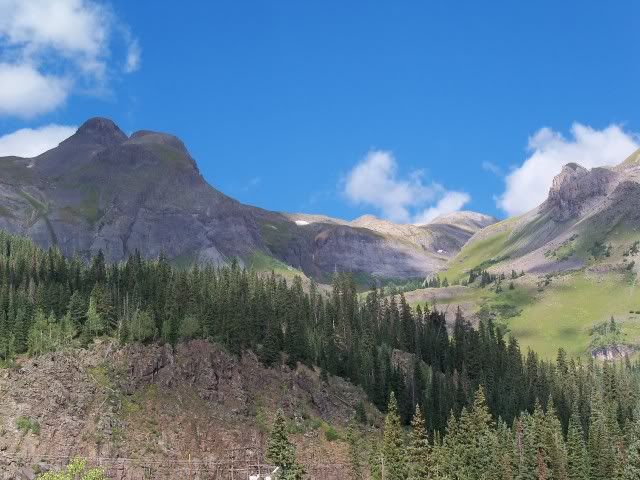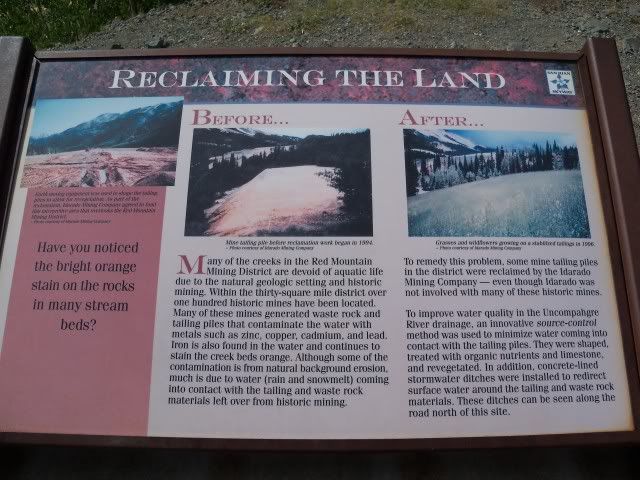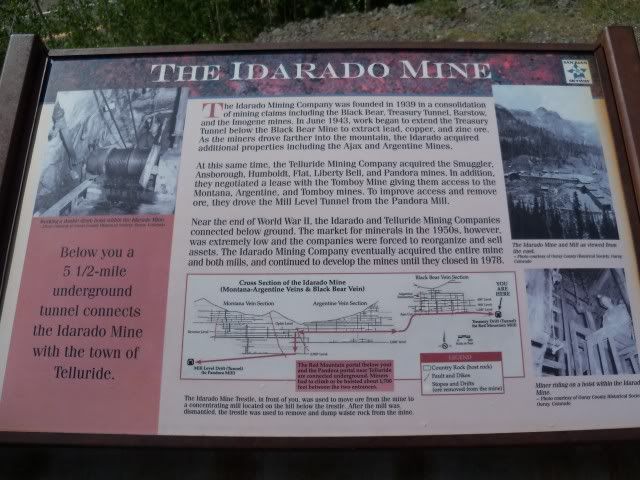 Looking down on Ouray. Such a cool little town!! Awesome vibe here!!

09-26-2011, 07:42 PM

Pt. 8
---
Going to do Ophir Pass, and Imogene Passes today.
Some old structure on the way, this stuff was everywhere!!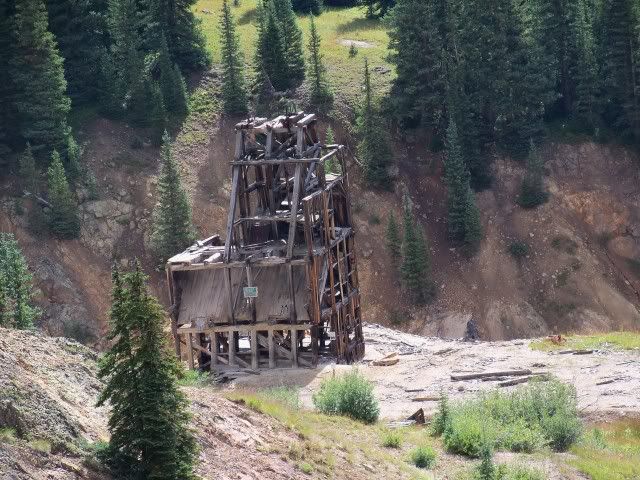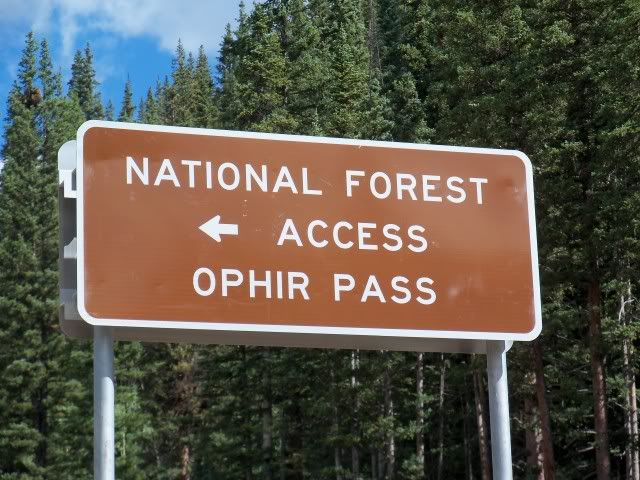 The wheel please...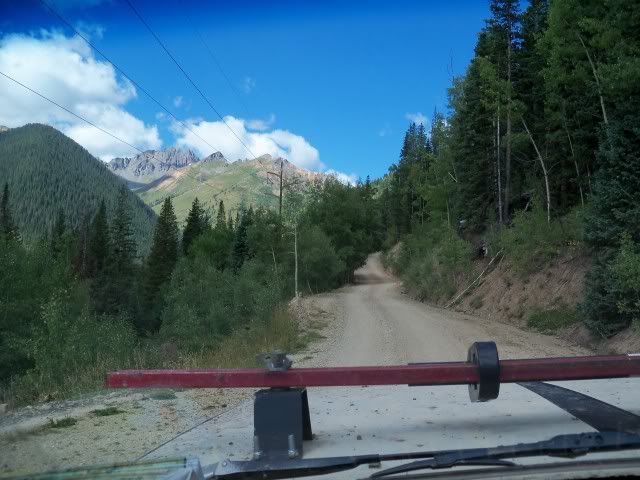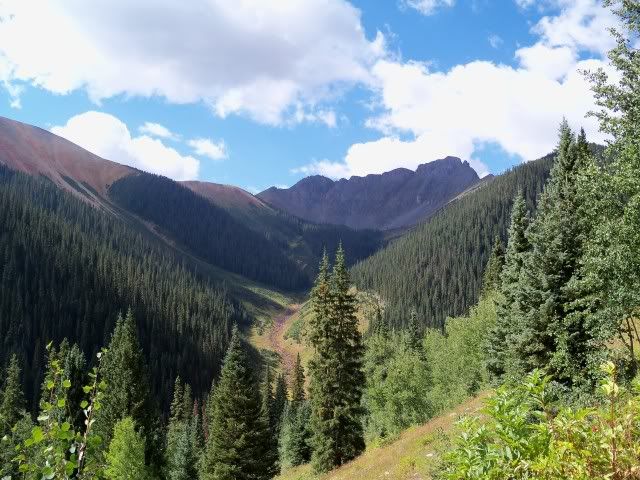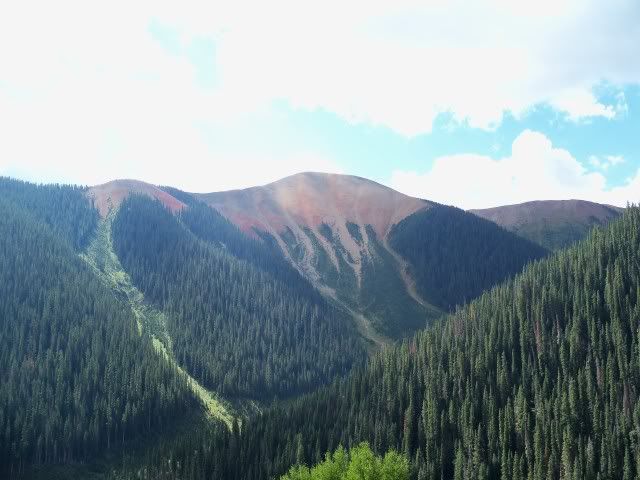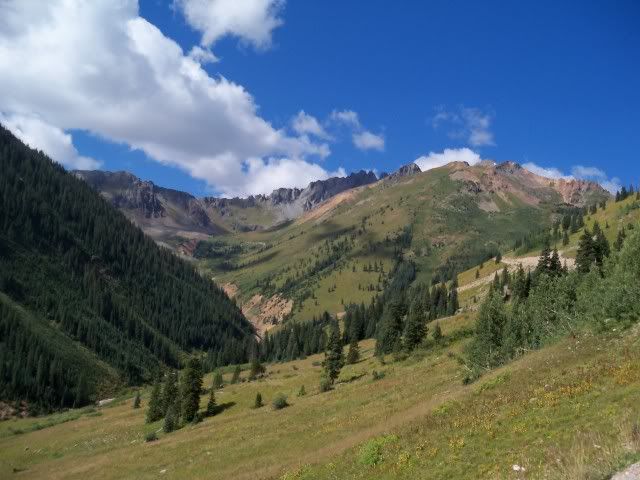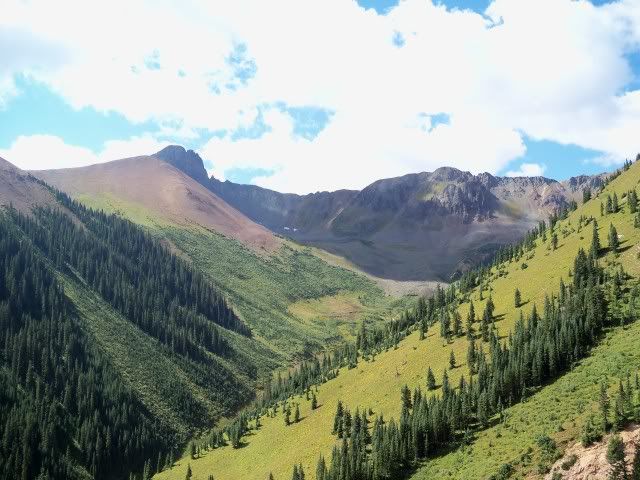 The summit in the distance:
Looking east: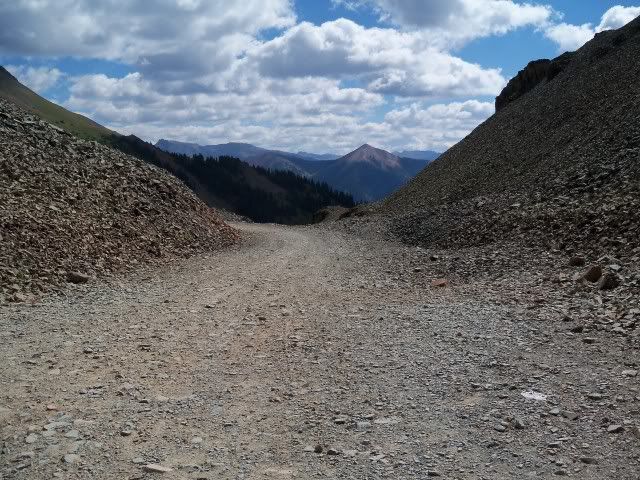 Looking west:

09-26-2011, 07:55 PM

Pt. 11
---
The switchbacks in the distance are Black Ber Pass. I will be running this trail at some point, but didn't want to run it alone...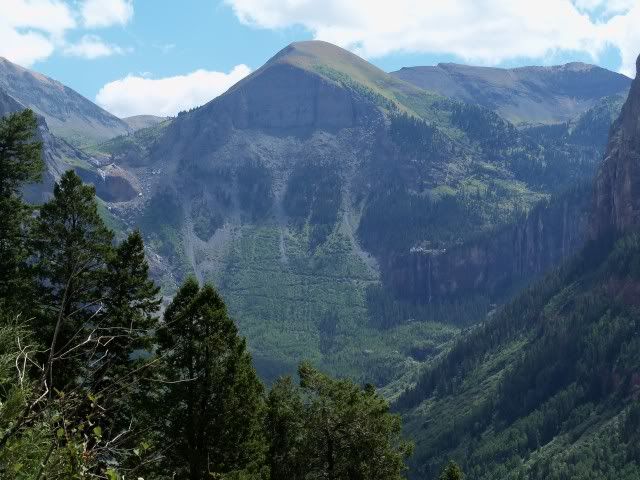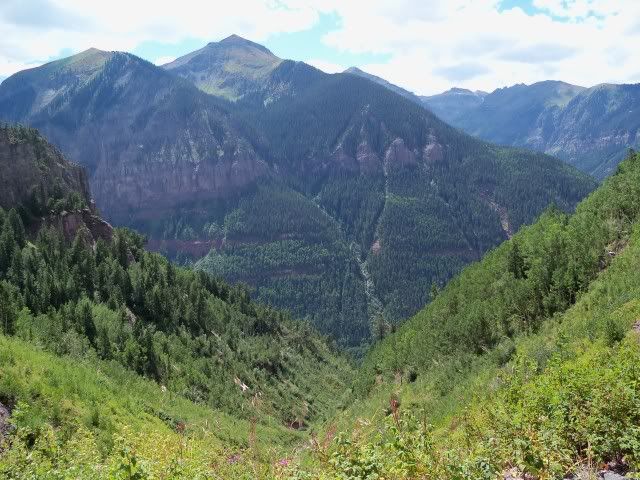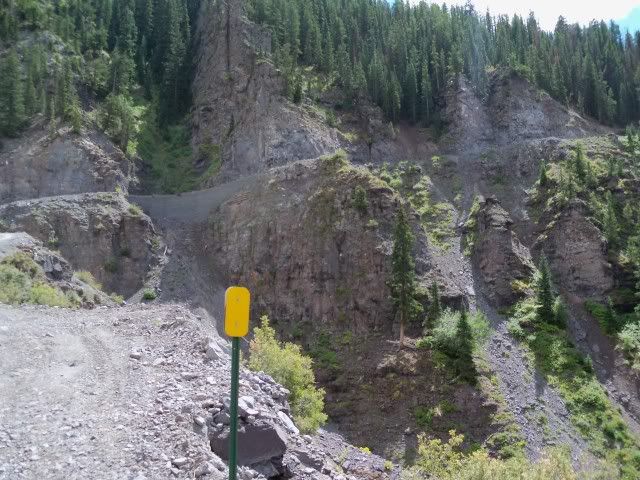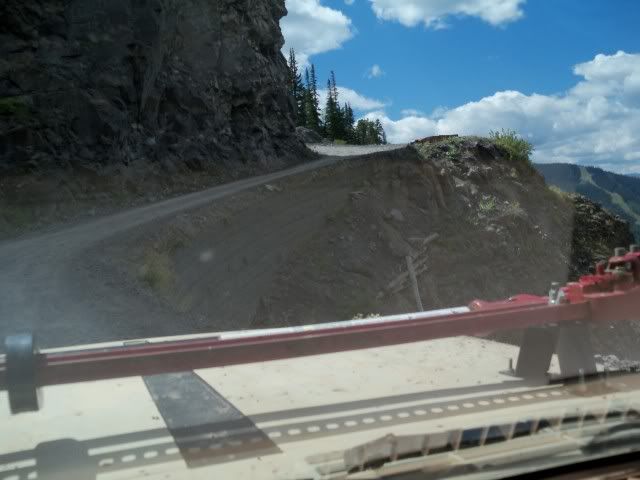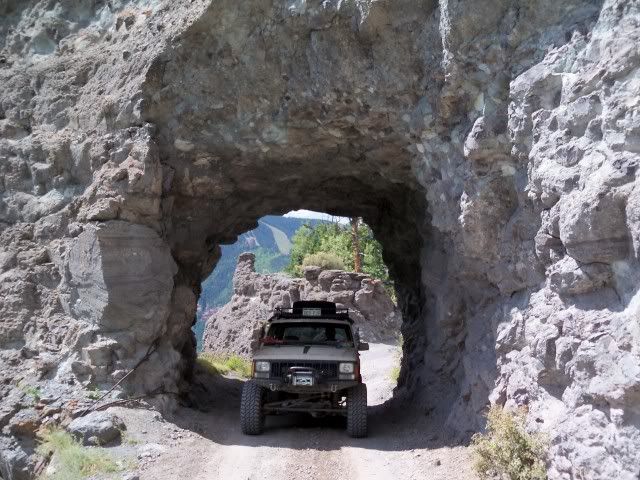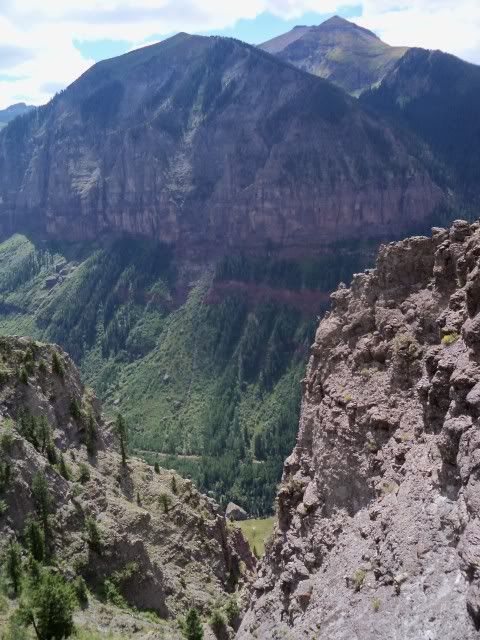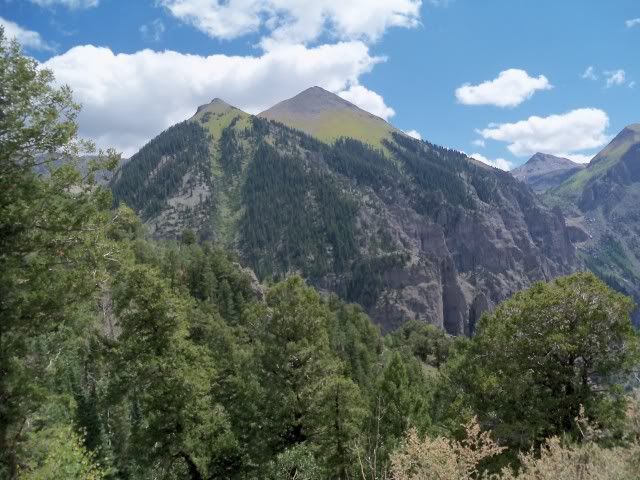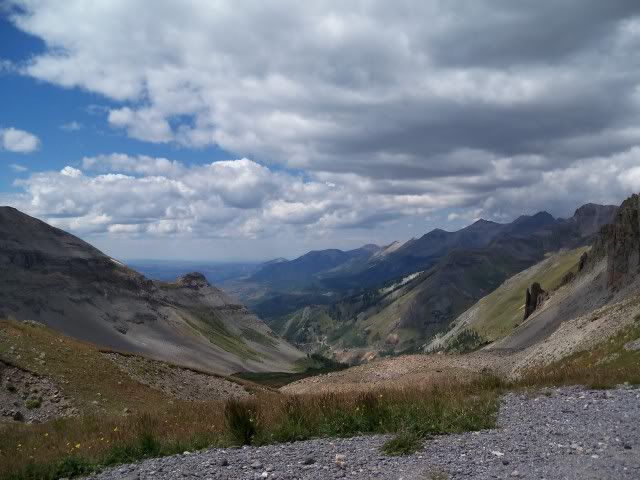 ---
Last edited by COSXJFAN; 09-26-2011 at

08:15 PM

.