Relocated Front Fender Flares

02-10-2019, 09:20 PM
Member

Relocated Front Fender Flares
---
I wanted to keep my stock fender flares after trimming, so this was my solution.
This is for 4.5" of lift with 33s, I only rub the ends of the plastic on the flares at full bump now.
Here is the stock clearance.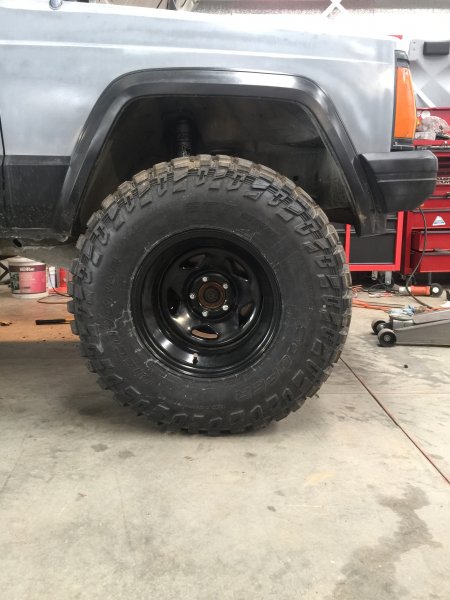 First step is to remove the inner wheel well and flares.
I ditched the wheel well liner, but if you plan on keeping them, they will need to be trimmed and you will need to be careful when removing them.
Mine ripped before becoming undone.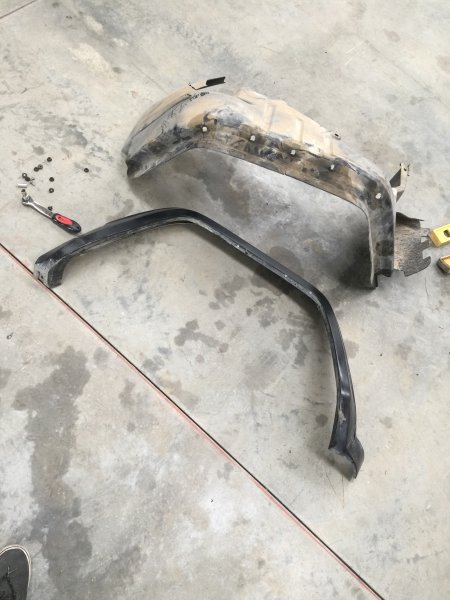 Clean all the dirt off and cover the area is masking tape so you can use a Sharpie to sketch out where you plan to trim and drill.
Place the fender flare when you want to position it, and trace it with your sharpie.
I moved mine around 1.5" up or so.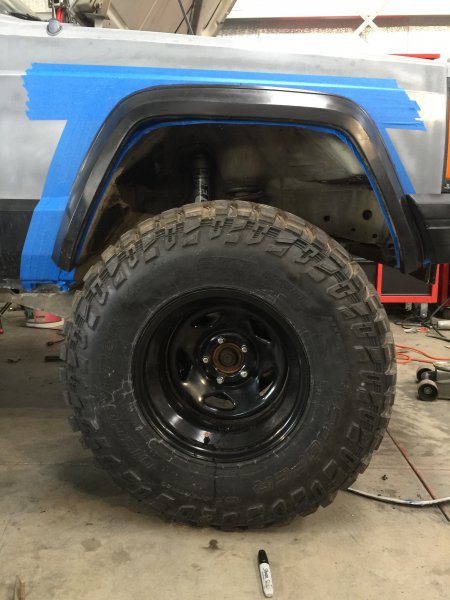 There will be 3 metal plates in the fender flare, however I opted to ditch those, and just use plain nuts and bolts with washers.
With the flare in position mark all the bolt holes you plan to use and drill, I used a slightly over sized drill bit to allow for some flexibility.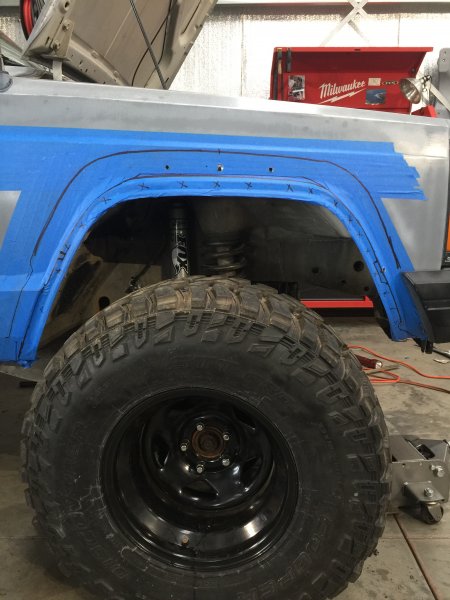 I also added tapes to the ends of the flares, the plan is to trim along the body line to keep it clean.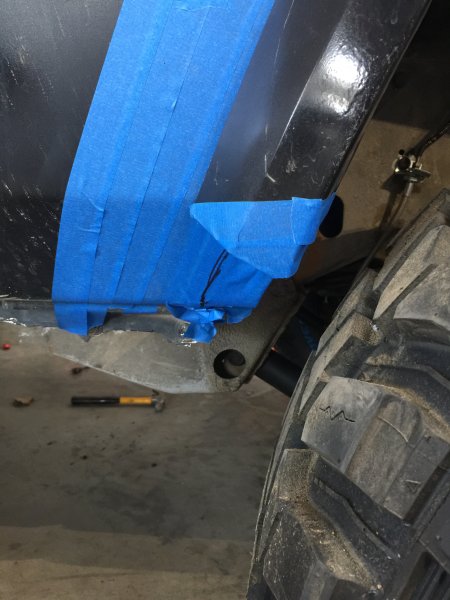 With everything traced, its time to cut away as much as you can.
I could have cleaned up the lines but figured it would be covered so it didn't matter to me.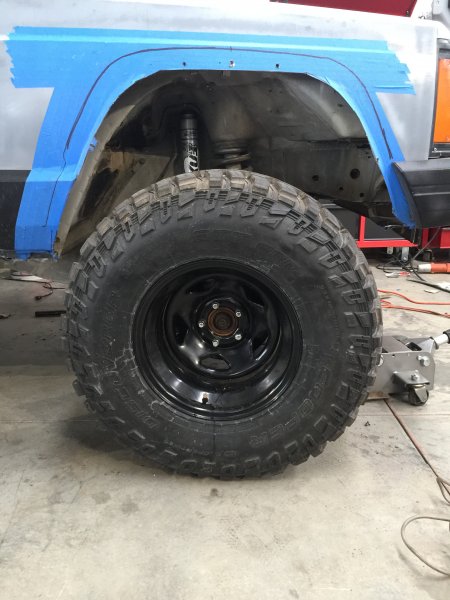 With the fender now cut, add some paint to keep any of the now exposed metals from rusting.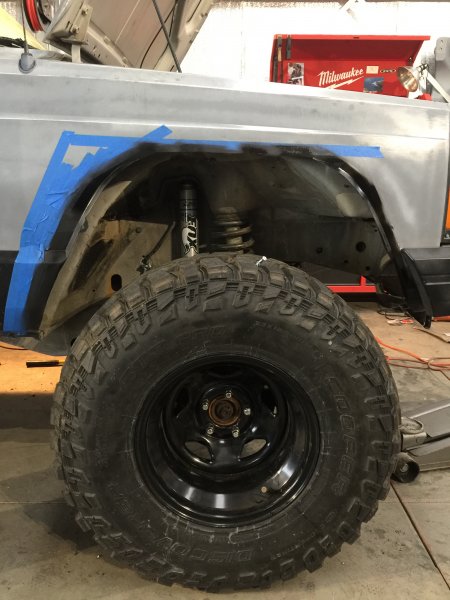 All you have to do now is bolt the fender flare on after you trim it and it should look like this.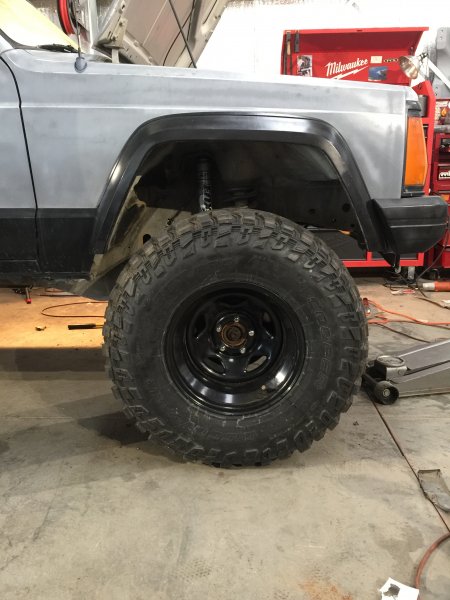 02-20-2019, 07:05 PM
Junior Member
Join Date: Dec 2016
Posts: 30
Model: Cherokee

---

02-21-2019, 11:57 AM
Member

---
Looks good! When I take the front bumper off I'll go back and do that.
Yeah not sure if that was directed at me or not since I have the lift listed at the beginning.
I can't center my wheels yet because I am using fixed control arms at the moment, will be going long arm later this year so I didn't want to spend money on adjustable short arms for now.
Thread
Thread Starter
Forum
Replies
Last Post
Modified XJ Cherokee Tech
Fabrication & builders section.
Stock XJ Cherokee Tech. All XJ Non-modified/stock questions go here
Currently Active Users Viewing This Thread: 1
(0 members and 1 guests)