Plexi-glass Rear Side Window

08-03-2010, 08:11 AM
The CF Moderator
Join Date: Apr 2008
Location: Smiths Station, Al
Posts: 7,661
Year: 87
Model: Wagoneer
Engine: 4.0 I6

Plexi-glass Rear Side Window
---
Took the waggies out this past weekend to some private land about 30 min from here.
Got my first bit of real carnage.
Lost the Rear Passenger side window.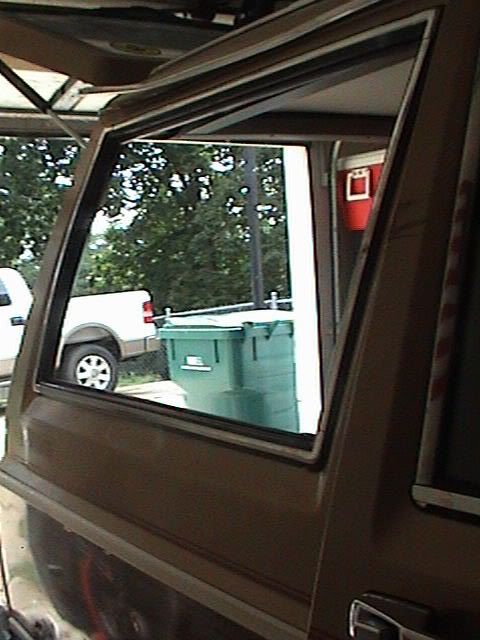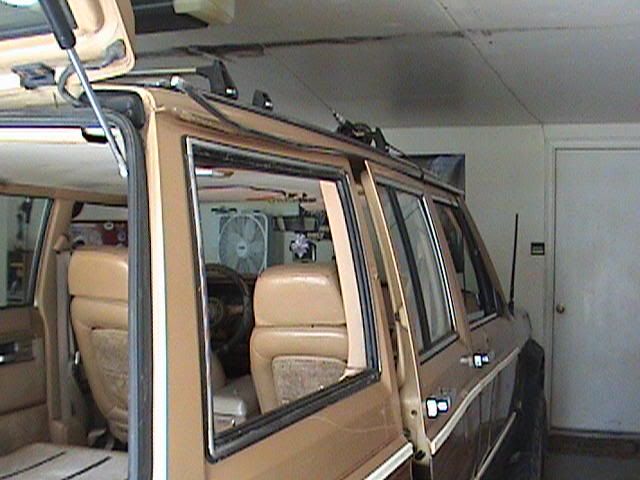 I took a bad line (over confident waggy was running great) And my rear end slid over against a tree. I wasn't too worried about some trail rash and it wasn't on my window. I failed to consider the immense pressure that the window was under and so I pressed the gas and let my roof just slide on the tree. Then A big POP and the window was gone.
Well I considered replacing the window with a JY one and kept thinking I will just be replacing this again soon if I do that. I had seen a set-up I liked at WF OH-Ten and so I decided to experiment with his set-up. Although he had removed the seal and screwed the glass in place.
First I removed the rear plastic panel around the window.
Then worked a flat tip out on the corners to get the seal out.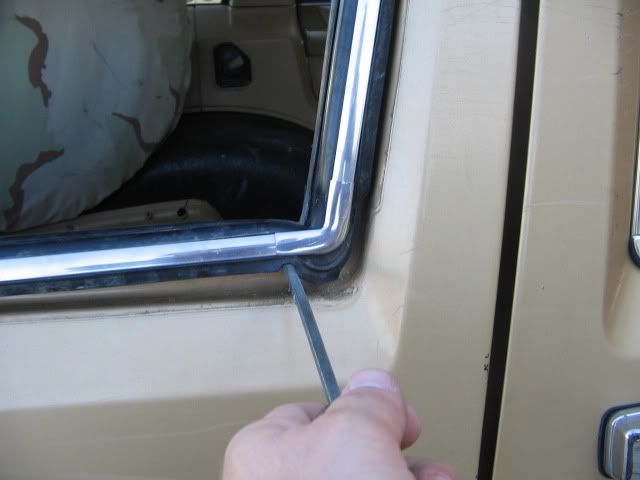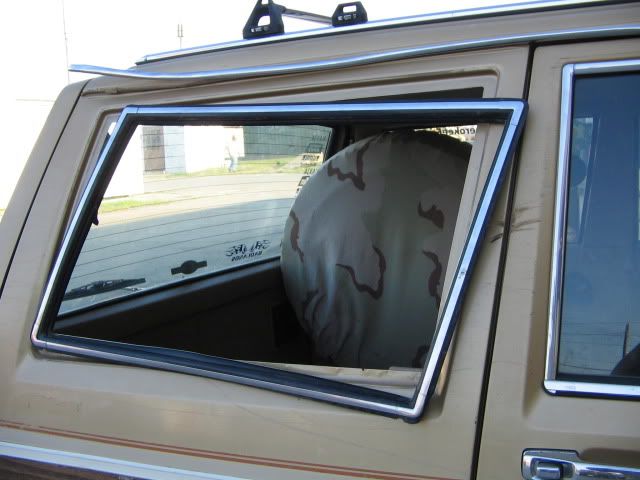 I then just grabbed a piece of Plexi-Glass we had some at our shop so it was free. I am not sure if Plexi is expensive or not so I am not even sure if this mod is worth it. Anyway I just traced with a black sharpie the outline of the window and added about a 1/2 and inch to all the side to compensate for the seal.
Then cut it out with a Angle Grinder (melting plastic burns wear protective gear)
I ripped the blue plastic off and this is what I am left with.
Mind you the window is clear lol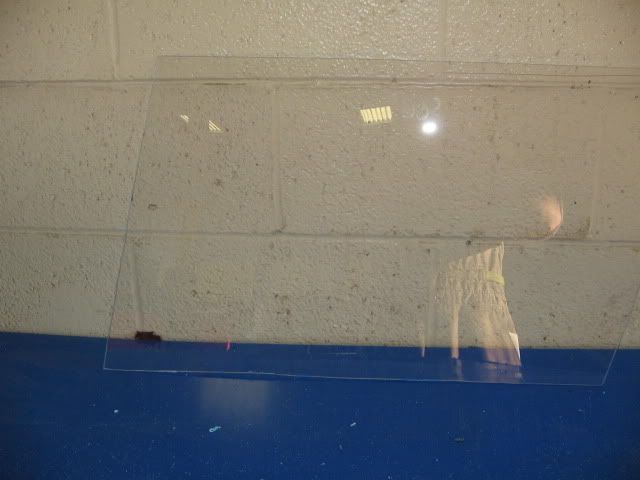 I then started working the window into the seal. It went pretty easy I prolly could have added some soap or what not but Plexi is a lot more flexible than glass so it kinda bent in pretty well.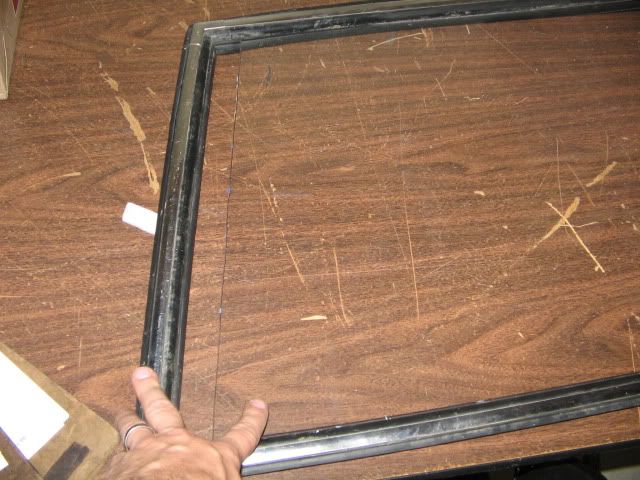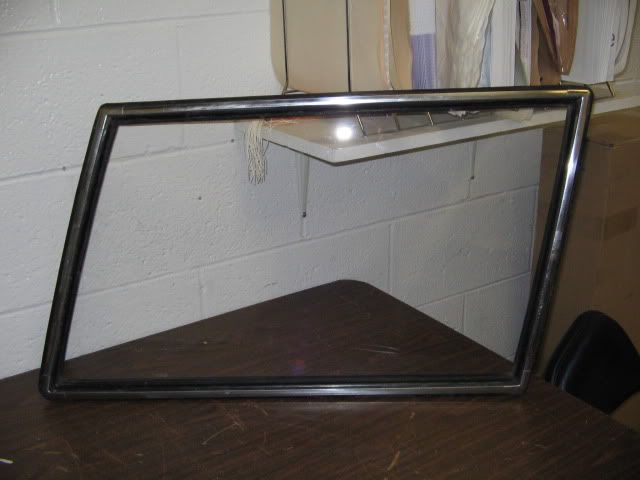 Next came the slow process of working the glass and seal back into the jeep. With real glass you have to get string soapy water and everything else to get the window back in.
This was just a lil patience since the Plexi will flex and bend. It is Brittle in on the edges so be careful.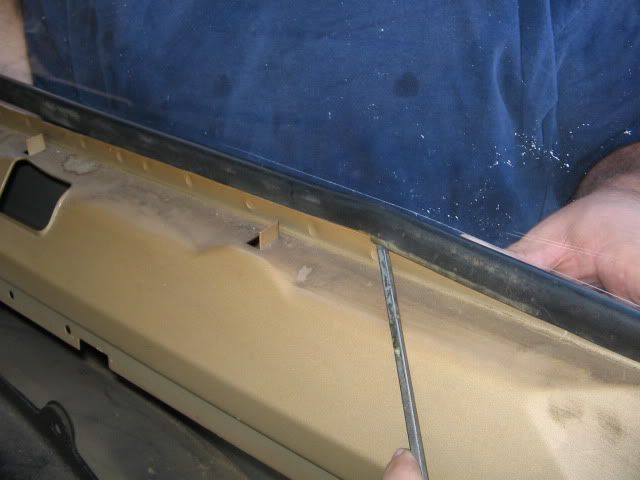 I went if from the side sticking the bottom in the groove then the top and slid it all the way flush the back of the window. Then just worked the seal in with a flat tip. The hardest part was the top corner but I had a buddy to help me get in. Helped to pry from both sides.
Hard corner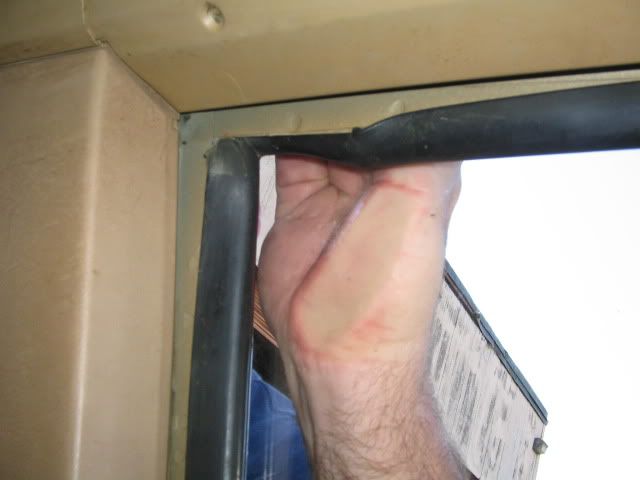 Finished although I want to leak test it. It will prolly leak water still since my Plexi is a lil thinner than the glass. If it leaks I plan to add a small groove of RTV just underneath the seal.
So for anyone that wants to do this It is pretty simple.
Finished

Thread
Thread Starter
Forum
Replies
Last Post
Stock XJ Cherokee Tech. All XJ Non-modified/stock questions go here
Stock XJ Cherokee Tech. All XJ Non-modified/stock questions go here
Stock XJ Cherokee Tech. All XJ Non-modified/stock questions go here
Stock XJ Cherokee Tech. All XJ Non-modified/stock questions go here
Stock XJ Cherokee Tech. All XJ Non-modified/stock questions go here
Currently Active Users Viewing This Thread: 1
(0 members and 1 guests)