Projekt Broke XJ stock w 35's welded diffs and a plasmacut

05-25-2010, 06:28 PM
Junior Member
Join Date: Jan 2009
Posts: 65
Model: Cherokee

Projekt Broke XJ stock w 35's welded diffs and a plasmacut
---
01 xj salvage roll over ( or you can say tip over )
$000000 dollars into it......12 hour build !!
welded front and rear diff
stock suspension without shocks
35's all terrain but ended up with 33's bfg mud terrains
custom intake
custom front grill from another salvage xj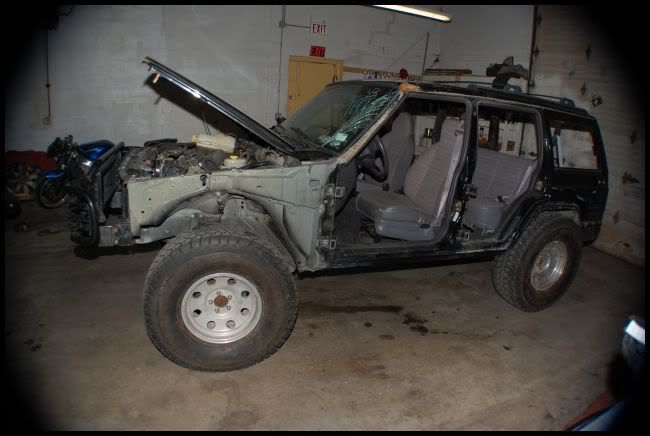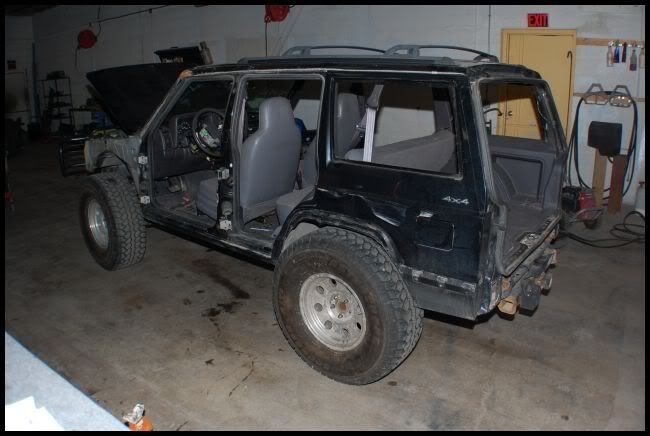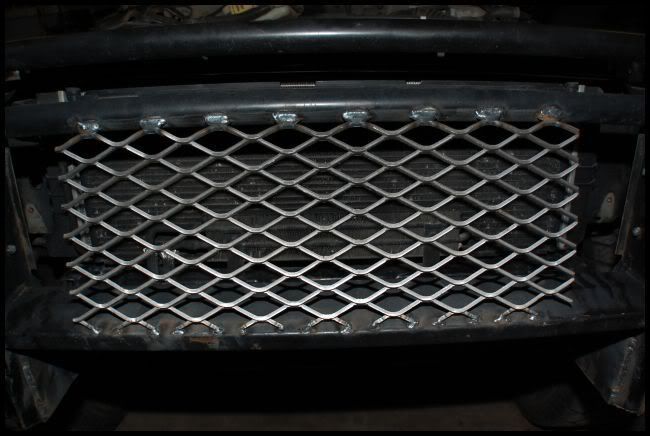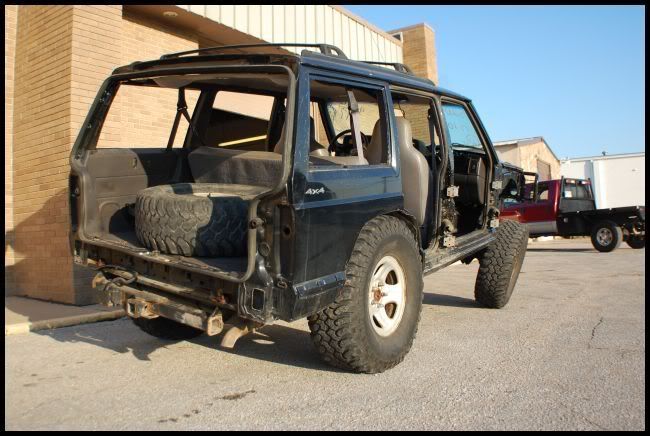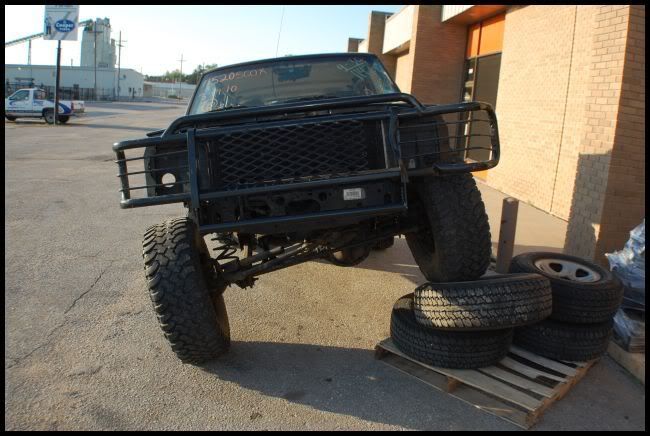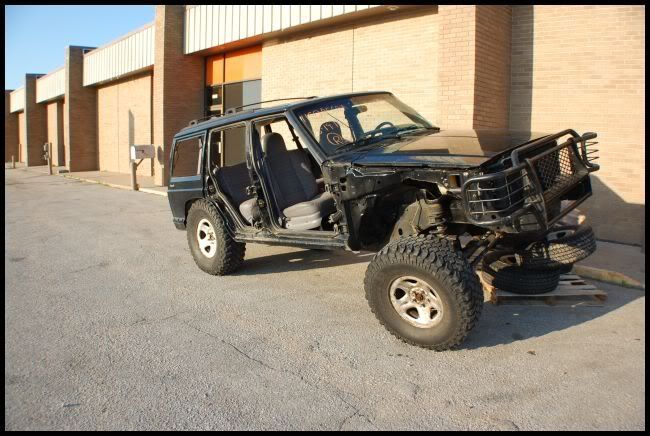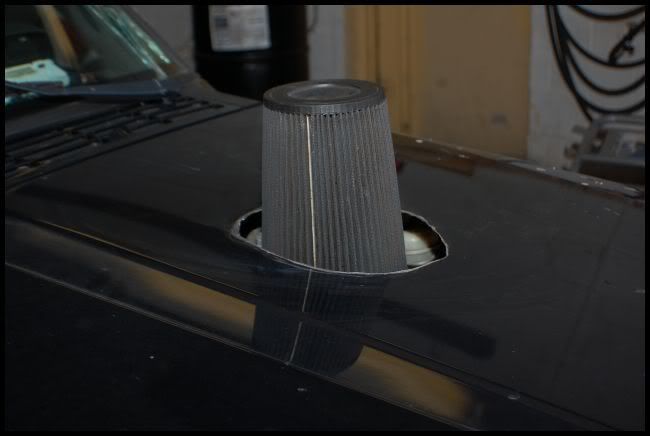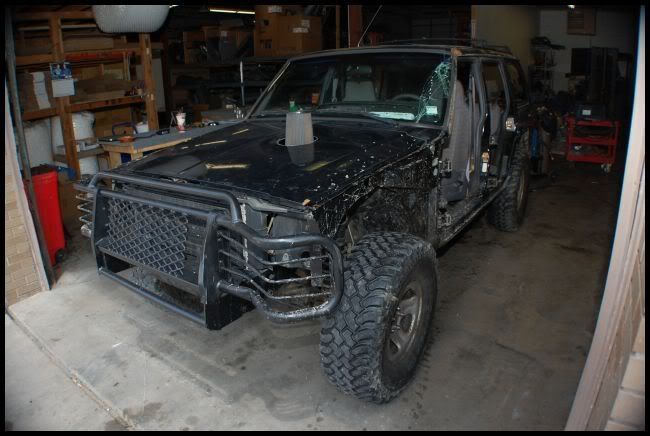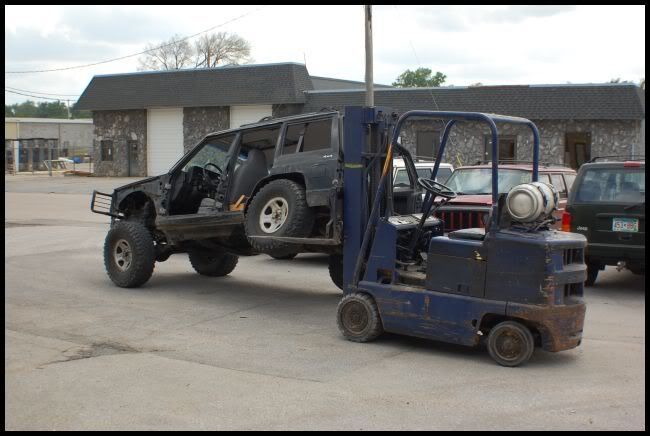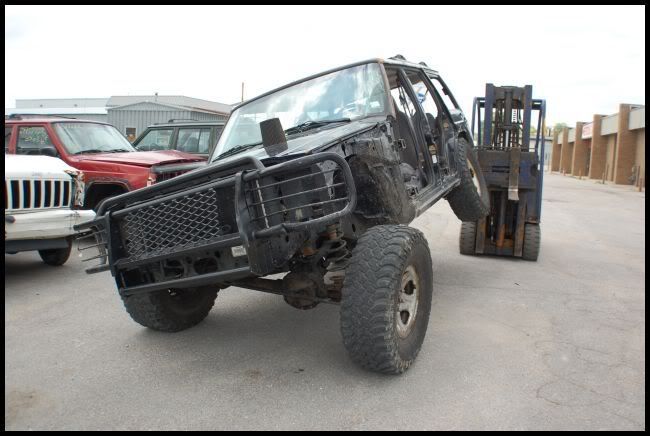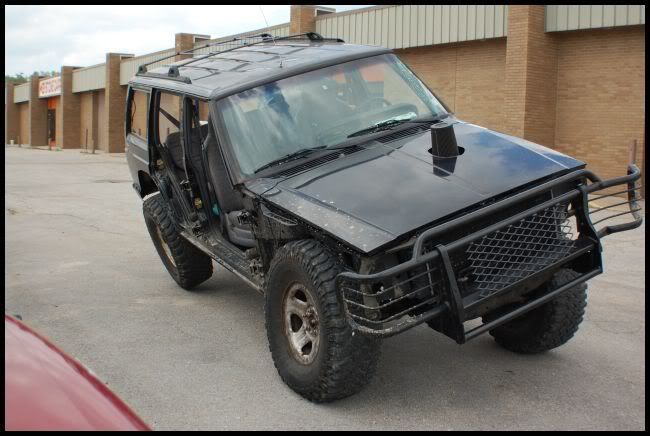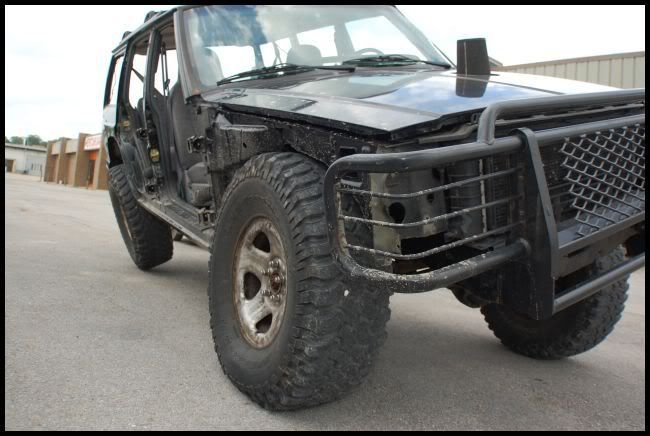 05-25-2010, 09:11 PM

---
iant what are you talking about or to whom? I am asking what his plans are for this since if he runs no shocks he would not want to run this down any bumpy roads at any real speeds since it will bounce hop and jump all over the place with no shocks.

05-26-2010, 11:04 AM
Senior Member
Join Date: Jun 2009
Location: Guilderland NY
Posts: 842
Year: 2001
Model: Cherokee
Engine: 4.0L I6 w/ K&N and bored TB

---
Calm down, it was a joke.

05-26-2010, 11:21 AM
Seasoned Member
Join Date: May 2010
Location: Wherever the AF sends me!!
Posts: 309
Year: 1997
Model: Cherokee
Engine: 4.0

---
Not sure what the plan is... but I wish I lived somewhere near him... since he seems to have hands on quite a few salvage XJ's... I could use some parts that is for sure!!!

05-26-2010, 12:31 PM
Junior Member
Join Date: Jan 2009
Posts: 65
Model: Cherokee

---
went out to the farm... it did very well, i would say....

my website is powerlineworldwide.com ( xj parts, sales, service center )
---
Last edited by nick_n_ii; 05-26-2010 at

07:40 PM

. Reason: Video's removed do to Illegal water crossing