Project Patience....a 90 MJ DD/Trail Sleeper.

12-12-2016, 09:42 PM
CF Veteran

---
Welp....that didn't fix the lights. I can bang on the steering column and my power to the brake switch fluctuates. So I think I get to tear in to the column and replace the turn signal and hazard switch

12-12-2016, 10:30 PM
CF Veteran

---
Alright, as i dig deeper... i am afraid i am going to have to dig in to the fuse box. The pin connectors for the back of the hazard/brake flasher are so loose that they are not making consistant contact with the flasher unit. i can wiggle them around with my hand and get power to the switch and consequently the lights to work. So one of these nights, im going to have to pull out those wires, and solder on a blade connector to hook the flasher to until i can get a new fuse box.
Have i mentioned i hate old jeep electrical ?
I also found a few more grounds that need cleaned. The blower motor ground will be getting cleaned and relocated.....its -10 right now and didnt get above 3 degrees al lday, so that extra heat will be nice.

12-13-2016, 09:09 PM
CF Veteran

---
Ok, So i yanked out the hazard flasher terminals from the fuse block, cleaned up the contacts, and tried it again. nothing. unplugged the flasher and tested for continuity.......yep had a tone. bad flasher. For kicks and giggles tried the brakes. I HAVE BRAKE LIGHTS. with the flasher unplugged. So i spent the next hour or so cleaning up the vaccum harness, cleaning grounds, and deleted the fuel pump balast resistor.

12-20-2016, 11:13 AM
CF Veteran

---
Got my headlight harness in the mail from jhc7399. Much better made than the Putco version, and the Relays are Beef! ordered my H4 housings and 55/60 Hella's. Hopefully i can have driveable headlights before christmas. These HID POJ's are driving me insane!

Edit the harness from jhc fit but is substantially shorter than the putco version. have to make sure of your loom routing, and you dont have much loose play material.
---
Last edited by WyoCherokee; 12-30-2016 at

03:45 PM

. Reason: additional info on harness

12-23-2016, 09:57 PM
CF Veteran

---
HIDS are out.....this wiring was scary. Tape everything!!!!! Haha. Properly shrink wrapped the connections, swapped in the relay harness and got the h4 bulbs and Housings in.
The original wiring..

Ugh
Cleaned up the marker lamps and routed the relay harness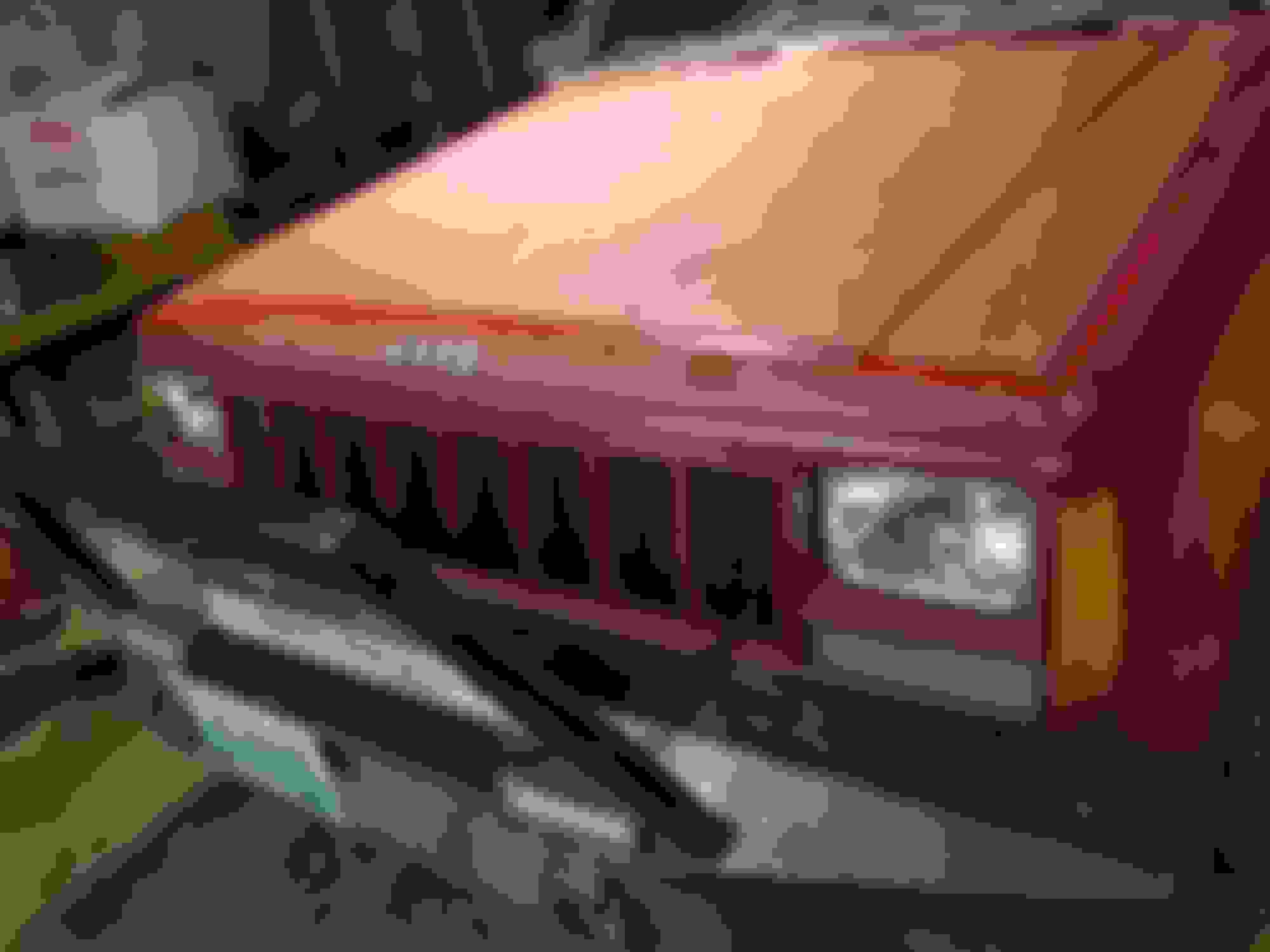 New rampage housings in

12-26-2016, 06:08 PM
CF Veteran

---
Had a christmas day blizzard. ended up with 5ft drifts...put the MJ to work clearing out snow from the driveway and porch. i took 10 loads just from my porch and garage pad. Also had to bust some drifts on our road so cars could get out.

12-29-2016, 09:10 AM
CF Veteran

---
Now thats better; No More HID's
THe question is, why have you not done a headlight Relay harness and H4 conversion? The stock lights are just down right dangerous especially in any bad weather. Spend the $100 to get yourself some visbility!
High Beams:
Low Beams:

12-29-2016, 02:53 PM
CF Veteran

---
Here is where i am currently at.....compiling the shopping/to do list. Bonus check comes in march. Suspension, tires, and bumper will happen then.

12-30-2016, 08:08 AM
CF Veteran

---

12-30-2016, 10:21 AM
CF Veteran
Join Date: Oct 2013
Location: Miami, fl
Posts: 7,374
Year: 1998
Model: Cherokee
Engine: 4.0

---
Originally Posted by
WyoCherokee
Very few options for Legit MJ Lift Springs. Not AAL but complete Packs. MJ's and XJ's use different rear leafs. As of now, there are 3 maybe 4 options. Hell Creek, cRustys(poor quality deavers), Custom made Alcans$$$$$, and RC uses 2nd hand Deavers if they can get them. I Chose Hell creek for reputation and quality. Most folks just use Cherokee AAL's but my main springs are sagging quite a bit.
I'm on the same boat, but going general springs

12-30-2016, 10:31 AM
CF Veteran