my jeep history.

05-03-2011, 08:30 PM
Junior Member
Join Date: May 2011
Location: ohio
Posts: 62
Year: 1991
Model: Cherokee
Engine: 4.0

my jeep history.
---
i'mk new here to the cherokee forums. i've only had two xj's, but i love these jeeps and i dont plan on getting rid of the one i currently have. the one i have now is currently a work in progress though. enjoy!
THE JEEP THAT MADE ME LOVE JEEPS:
1985 jeep cherokee 4x4 2.8L v6 5spd. very poopy motor but i got it for 500 bucks. it was all stock but cut out the fenders and shoved some 31's on it. it had many many problems and the only thing that worked in the jeep was the radio, speedometer, and gas gauge. but thats all you need right? this jeep also litterally had no floor except for where i welded in some sheet metal at the drivers floor haha. i only used it for off road. this one however, met the scrapyard. someone broke out all the windows.
THE NEW TOY:
1991 jeep XJ 4x4 with 4.0L HO automatic. when i got this jeep it had a big ol' hole in the block and looked horrible, and to the garage it went. i swapped the engine with a 4.0 HO out of a 1995 cherokee. cut the fenders out again, shoved some 31s on it, and gave it a new paintjob. this one will have a 6 inch lift with some 35's relatively soon.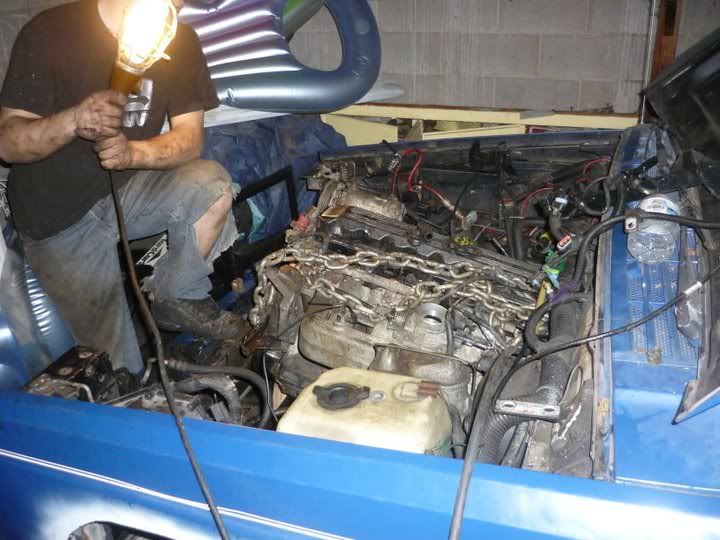 this is as far as i've gotten so far, the new engine is in completely and now im just finishing up some things on it and itll be back on the road... and please dont ask how the hell someone blew this motor up. i wondered the same thing haha
Thread
Thread Starter
Forum
Replies
Last Post
Currently Active Users Viewing This Thread: 1
(0 members and 1 guests)