My 98 XJ

08-16-2010, 11:07 PM
Newbie
Join Date: Jun 2010
Posts: 3
Likes: 0
Received 0 Likes on 0 Posts
Model: Cherokee

My 98 XJ
---
Hey I just bought my first Jeep a month ago. Its a 1998 Jeep Cherokee Sport four door, automatic.
Everything was original with 214km's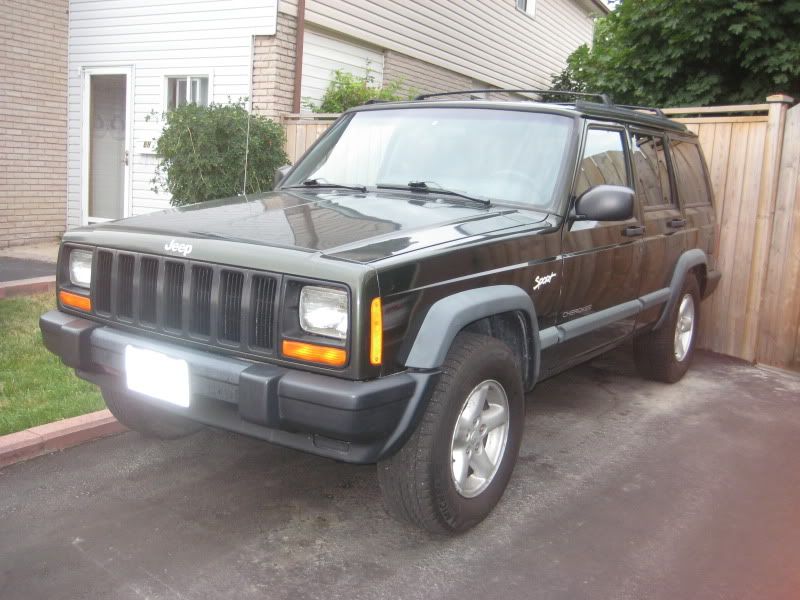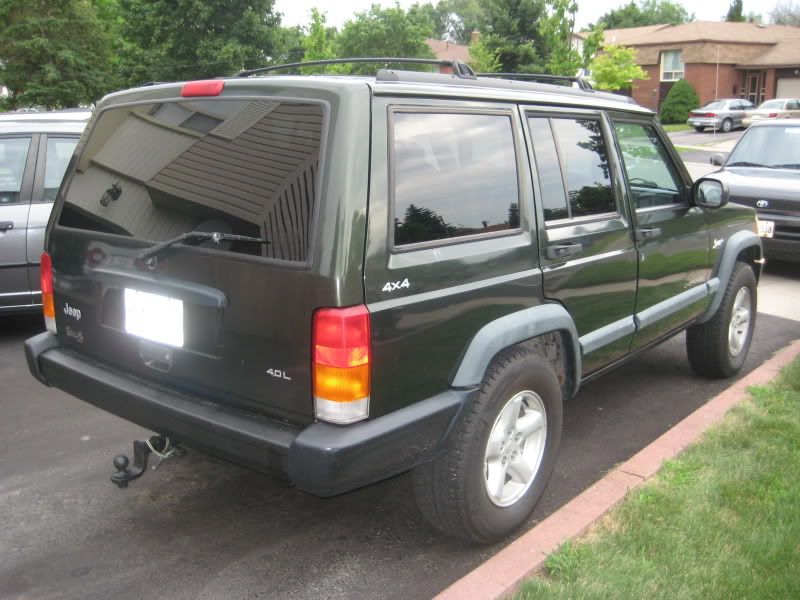 Then i put some 265/70/15's on procomp wheels on it, they rubbed like crazy without any lift and worn out leafs and shocks, had to trim the front bumper a bit
Couldn't stand the rubbing so I ordered a RC 3" lift w/ AAL, but purchased some used leaf packs from a member instead of using the AAL, so they are for sale if anyone needs them!
also sold the A/T tires and rims and picked up some 31x11.5 Super Swampers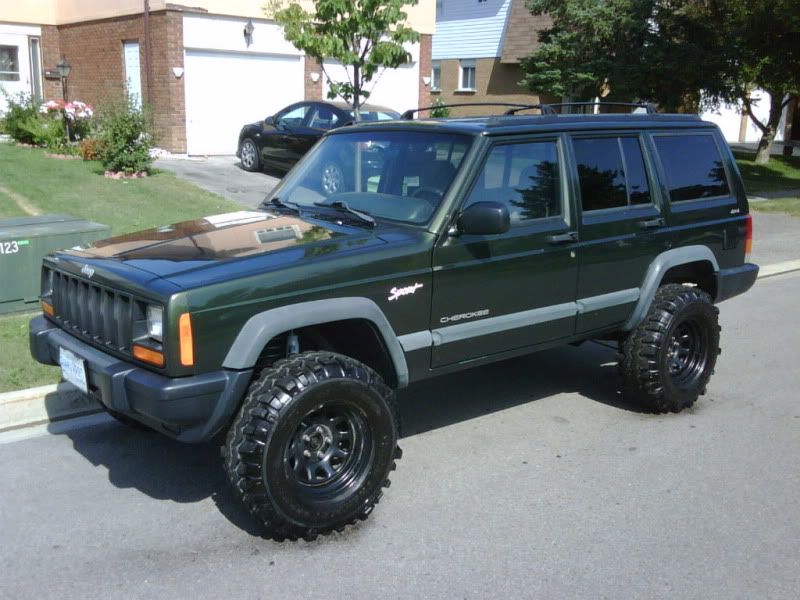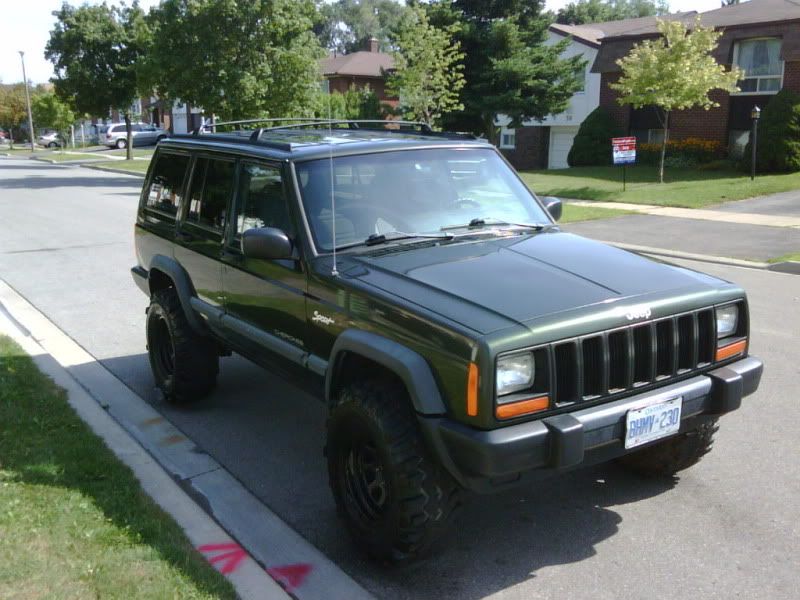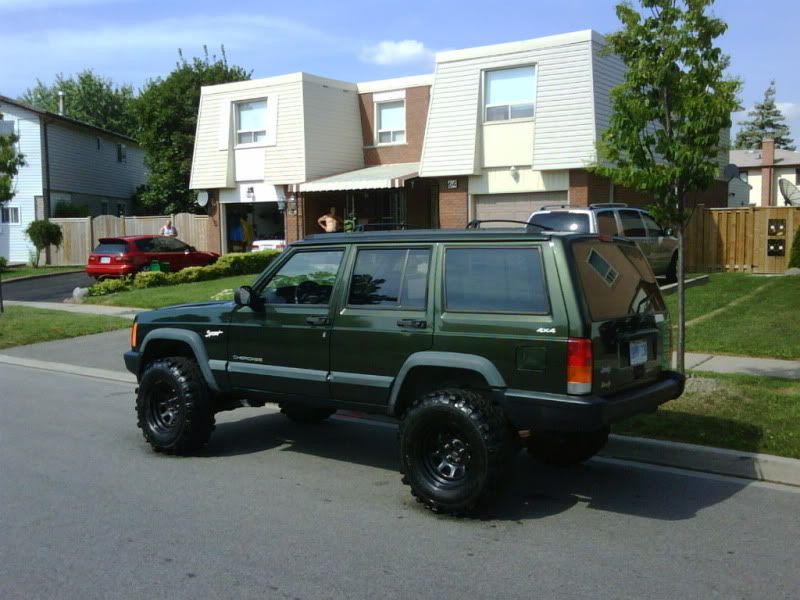 That's it for now, until I install my YJ flex lines
Thanks for looking

08-17-2010, 03:08 AM
CF Veteran
Join Date: Jun 2009
Location: Las Vegas, NV
Posts: 1,415
Likes: 0
Received 0 Likes on 0 Posts
Year: 1999
Model: Cherokee
Engine: 4.0L

---
Looks great, especially with those swampers. I wish i had a green one

. are you going to paint the fender flare black to match the rest?