[WTB] Roof rail gutter 99 XJ passenger side. NY NJ PA area

02-18-2013, 07:02 PM
Member
Join Date: Aug 2011
Location: Staten Island NY
Posts: 230
Likes: 0
Received 0 Likes on 0 Posts
Year: 1999
Model: Cherokee
Engine: 4.0

Roof rail gutter 99 XJ passenger side. NY NJ PA area
---
I live in Staten Island NY and need a pass side roof rail plastic gutter cover.
If you live nearby or in NJ or Pocono Pa(head there sometimes in the winter, more in the spring and summer) let me know and how much.
thanks

02-18-2013, 08:08 PM
Member
Join Date: Aug 2011
Location: Staten Island NY
Posts: 230
Likes: 0
Received 0 Likes on 0 Posts
Year: 1999
Model: Cherokee
Engine: 4.0

---
yes..right above the windows. mine got peeled off like a banana from a tree lol
too curled now to put back on so I need a new one

02-18-2013, 09:13 PM
Member
Join Date: Aug 2011
Location: Staten Island NY
Posts: 230
Likes: 0
Received 0 Likes on 0 Posts
Year: 1999
Model: Cherokee
Engine: 4.0

---
whole rail, its about 8 ft long.there are no end caps, it goes from front of roof to back in one piece.. what yr is the one you have off of?
here is a pic..it is what the roof rack is attached to above the doors..2 black things screwed on.
pic is just for reference. mine is a 4 dr.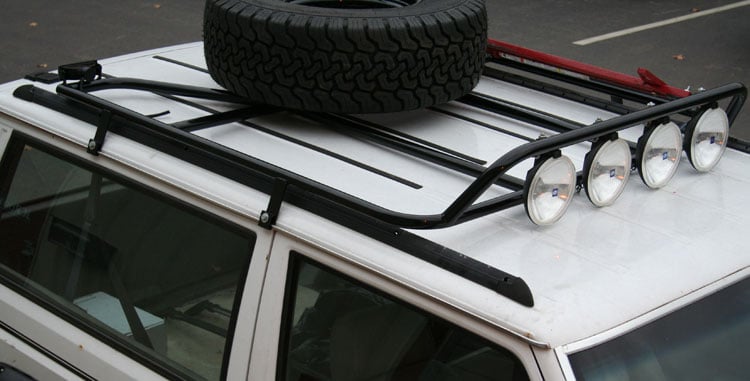 02-18-2013, 09:22 PM
Junior Member
Join Date: Feb 2013
Location: Holland, Michigan
Posts: 225
Likes: 0
Received 0 Likes on 0 Posts
Year: 2000
Model: Cherokee
Engine: 4.0L

---
yes that is what I have. It's from a 2001. PM me if interested with zip and what it's worth to you and I will put a shipping quote together tomorrow.
Thread
Thread Starter
Forum
Replies
Last Post
Stock XJ Cherokee Tech. All XJ Non-modified/stock questions go here
Fabrication & builders section.
Currently Active Users Viewing This Thread: 1
(0 members and 1 guests)